Interested in touring an exclusive Beverly Hills landmark?
Greystone Mansion in Beverly Hills is one of the most beautiful locations in the city featuring a gorgeous garden and breathtaking views of the city (and also one of favorite free things to do).
While the grounds are free to explore, the interior of the mansion is rarely open and if they are, it is by invitation or appointment only.
But for just a few days this month, admirers of the mansion can get a chance to step inside the illusive estate for Maison de Luxe, a designer show house event presented by Luxe Interiors + Design, in conjunction with the City of Beverly Hills and the Friends of Greystone.
46,000 square feet of Greystone Mansion will be brought to life through the eyes of 25 talented interior designers, many of whom are based in L.A.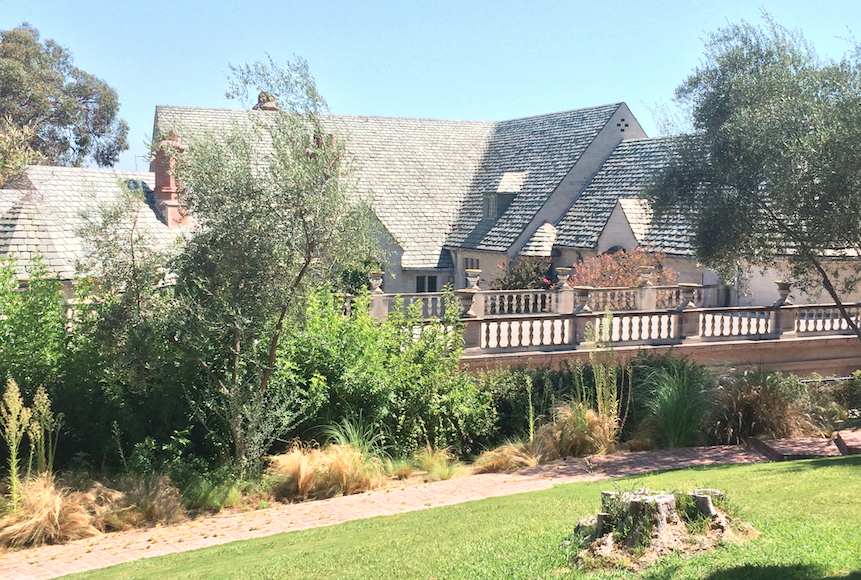 Designers participating include: Oliver Furth, Cliff Fong, Sara Story, Chloe Warner, Jane Hallworth, Timothy Corrigan, Nina Campbell, and Natasha Baradaran to name a few. Many of the designers mentioned have been commissioned by some of the world's biggest celebrities including Madonna, Kate Hudson, Jessica Alba and others to decorate their homes.
The show house will be open to the public from November 7-8, 11-15 and 18-22.
Tickets are $39 or $30 for groups of 20 or more.
There will also be on site dining options from Le Pitit Spoon and Private Chef Network 11:00am – 3:00pm daily.
The self guided tour run on the hour – 10:00am – 3:00pm
Greystone Mansion is located at 905 Loma Vista Dr Beverly Hills, CA 90210
Information about exact days and times and tickets can be found here.
Enjoy!