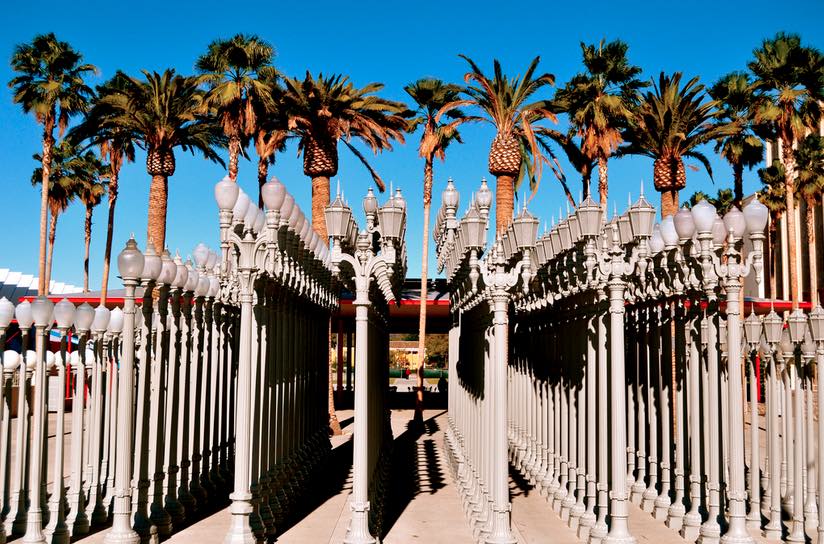 Ready to get your August started… free-museum-style? This week kicks off the last full month of the summer with a pair free Friday shindigs at two of the county's most cherished institutions.
First up, on August 4, the California African American Museum celebrates their latest exhibition openings by throwing a DJ dance party with an assist from KCRW. Expect food trucks, a beer garden, and of course free gallery access.
If you're in more of a Mid-Wilshire mood, you can swing over to the La Brea Tar Pits that same evening for a summer nights celebration featuring DJ spun tunes from the Beat Junkie Institute of Sound and Ladies of Sound, a special discussion on saber tooth tigers, and free entrance to the museum.
Need more? Scan the list below for a full calendar of special free days for August, and make sure to make sure to click to our big list of free museum days that includes all of the county's top museums that offer free admission, year-round (The Getty, The Broad, etc..).
Hope you enjoy!
Free Museum Days in Los Angeles for August 2023
[AUGUST 3] The Huntington (free every first Thursday. Note that you have to reserve passes for the free day in advance, and it books up fast. Reservations for the August free day open on July 27 at 9 a.m.)
[AUGUST 3] Japanese American National Museum (free from 5 to 8 p.m. on Thursdays)
[AUGUST 3] Skirball Cultural Center (free on Thursdays, noon to 5 p.m.)
[AUGUST 3]  USC Pacific Asian Museum (pay what you wish every Thursday)
[AUGUST 3] Martial Arts Museum (free every first Thursday of the month from 3 to 6 p.m.)
[AUGUST 6] Holocaust Museum LA (free every Sunday)
[