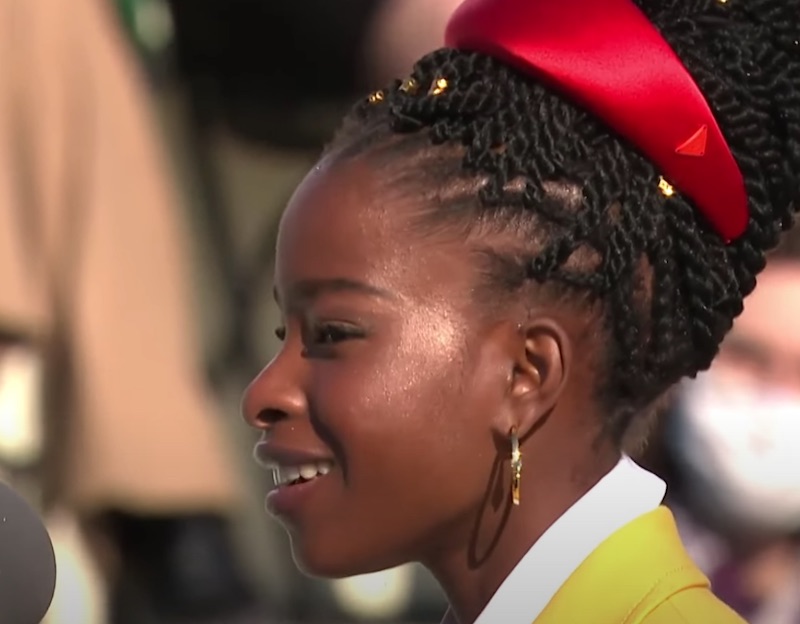 History was made today with the swearing in of President Joe Biden and Vice President Kamala Harris, yet one figure really stood out. Amanda Gorman, a 22-year-old Los Angeles poet, delivered a powerful reading of her poem, "The Hill We Climb," at the U.S. Capitol earlier today. 
Gorman is an L.A. native and author of the poetry book The One for Whom Food is Not Enough (2015). She became the first National Youth Poet Laureate in 2017. 
Gorman told NPR she studied Frederick Douglass, Abraham Lincoln, Martin Luther King, Jr., and Winston Churchill as she worked on her poem. She also adapted it with topical events. On Jan. 6, as insurrectionists stormed the Capitol, she said to herself, "Well, this is something we need to talk about."
And so, she did.
"We've seen a force that would shatter our nation rather than share it," she read today. "Would destroy our country if it meant delaying democracy. And this effort very nearly succeeded. But while democracy can be periodically delayed, it can never be permanently defeated."
You can watch and listen to Gorman's presentation here: 
And you can read a transcript of Gorman's poem here.