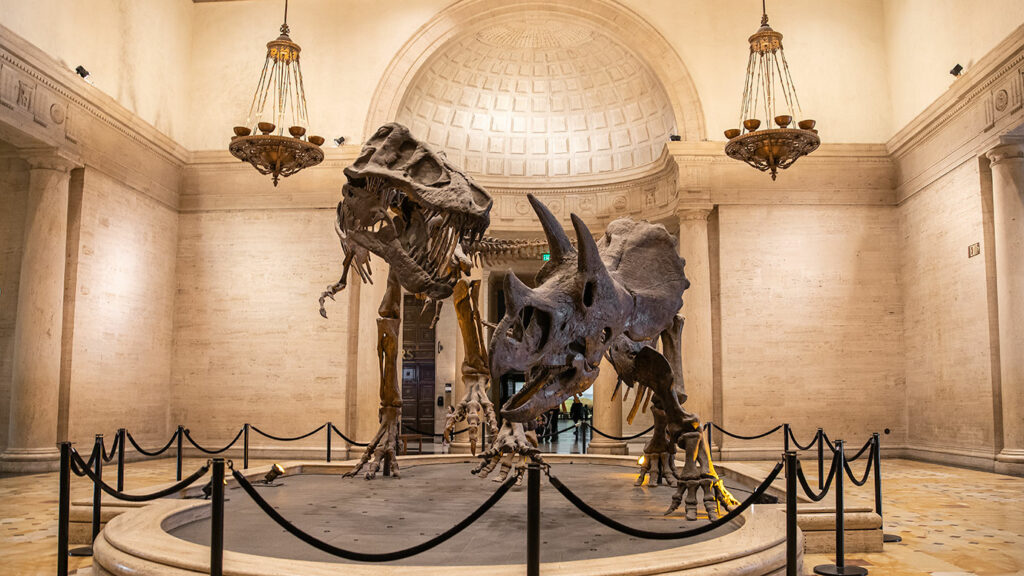 Tuesday kicked off the first of an expected three-day strike by the Service Employees International Local 99 as they grapple with the Los Angeles Unified School District over increased wages and benefits. With the United Teachers Union of L.A. backing the 30,000 service employees, schools will remain closed for the duration, and that leaves parents and caregivers of LAUSD students wondering how they're going to fill the hours normally spent in the classroom. Thankfully, a couple of Los Angeles institutions are coming in with an assist.
The Los Angeles Zoo, Natural History Museum of Los Angeles, and La Brea Tar Pits & Museum are offering free admission to LAUSD students during the expected term of strike. In the case of NHM and the Tar Pits Museum, general admission tickets for students can picked up onsite (not online) at museum ticket counters from March 21-23. Adult chaperones will also get in free.
For both NHM and the Tar Pits, students will have access to free daily programming, as well as grade-appropriate, self-guided activities and lesson plans for pick-up onsite. One caveat: If parties want to check out special experiences like the Butterly Pavilion, they'll have to pay an extra fee. You can head over to NHM and/or Tar Pits websites to plan your visit.
For the Zoo, tickets will available onsite at the Zoo box office only (not online). Also keep in mind that adult chaperones will pay $5 to be admitted and students will have to show proof of enrollment to get the gratis admission. Full details here.
Finally, if you do decide to take advantage of any of the above offers, here are a few add-on ideas (all free) so you can make a fuller day out of your excursion:
Hope some of that helps!