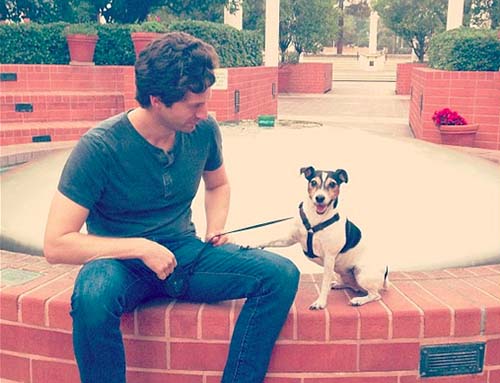 So the Los Angeles police department believes that if you change your dog walking habits you can actually affect crime rates? It's true. And you know what, it really does make sense.
The idea is something called predictive policing, which uses a mathematical logarithm combined with past crime reports to generate a map of potential hot spots where future crimes may be more likely to occur. Predictive policing isn't about catching criminals in the act, it's about deterring crime from happening in the first place.
And that's where you (the citizens of Los Angeles) come into play. Well, you and your dogs.
From the LAPD Pacific Division:
To further increase the effectiveness of Predictive Policing we are asking the public to spend any free time that you may have in these areas too. You can simply walk with a neighbor, exercise, or walk your dog in these areas and your presence alone can assist in deterring would be criminals from committing crime in your neighborhood. Each day we will release via social media the closest cross streets for the boxes in your neighborhood. The boxes will change each day, so check back in to see where you can help deter crime.
This is a great example of how everyone doing just the simplest of things can have a great impact in giving  back to our community. And in this case, everyone also includes your pooch! Go McGruff go!