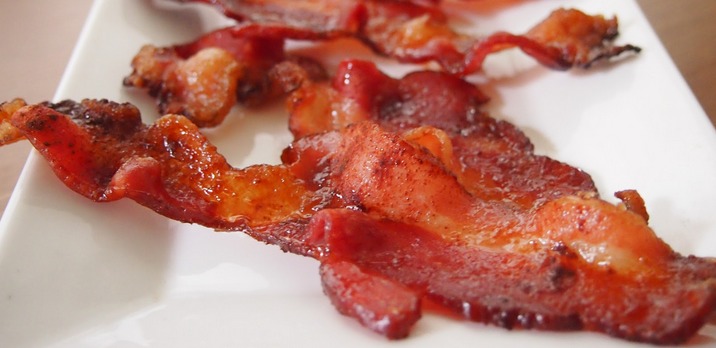 Looking to pig out? This coming Saturday, August 2nd the Bite Bacon Fest will be coming to Long Beach at the Queen Mary.
First premiered in San Diego, this festival promises to be one hell of an extravaganza for the taste buds.
The event promoters describe the festival as a:
"…fun-filled, tasting event featuring creative bacon and pork dishes from the best chefs and competitive cooks from Long Beach and beyond. Indulge in mouth watering bacon-y deliciousness ranging from ​​​​appetizers to desserts to everything in between to be washed down with samples of ice cold craft beers."
Oh, and did we mention they're offering unlimited samplings!?!?
Need a little more mouth watering visual motivation? Check their promo video below.
http://iframe.ly/zwdbQd
Granted, it's not exactly on the cheap side of things, with general admission going for $35 if you pre-order (otherwise it's $45 at the door) for lunch from 12 p.m. to 2:30 p.m., or dinner from 5 p.m. to 7:30 p.m.
Then If you want the bacon AND the beer sampling, it's $45 (and $55 at the door).
VIP admission is $55 (and $65 at the door) and gets you an extra hour at the fest, from 11 a.m. to 2:30 p.m., or 4 p.m. to 7:30 p.m. VIP bacon and beer sampling is $65 (and $75 at the door).
That said… come on bruh. A bacon and beer festival. How often are you going to get to go to one of those?!?
To get more information and tickets, check out the Big Bite Events Website.
[Photo Credit: doorganics]
 Stay up to date on all We Like L.A. content and meet-ups by joining our email list below!