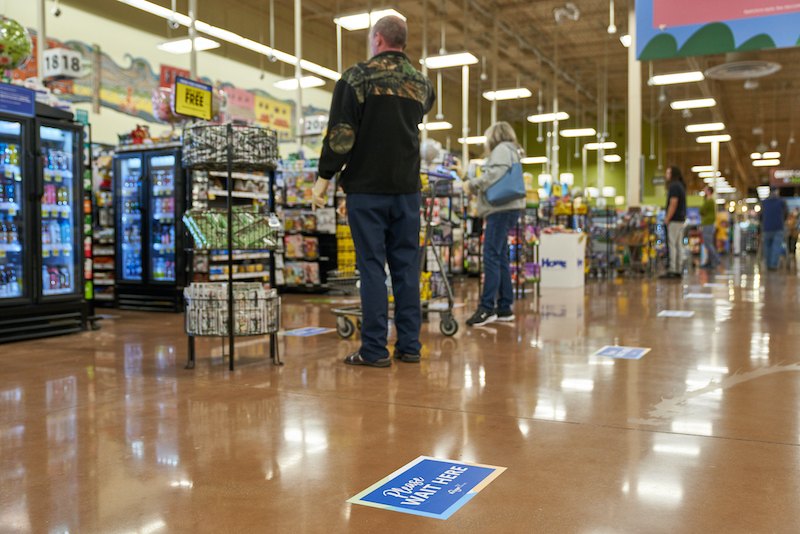 Yesterday, Governor Gavin Newsom announced an executive order granting two weeks of supplemental paid sick leave to California food service workers who have been affected by COVID-19. The sick leave applies both to workers who have tested positive for COVID-19 and those ordered to quarantine or isolate by local, state, or federal health officials. The order covers farmworkers, agricultural workers, grocery store and fast food employees, and delivery drivers.
"I hope this will significantly address some of the anxiety our farmworkers have, anxiety our fast food workers have, anxiety around delivery of our food, and [anxiety] those workers have about their own health," Newsom said. "We don't want you going to work if you're sick."
The governor said his administration collaborated with union representatives and the California Grocers Association to develop a framework to support the supplemental paid sick leave.
John Grant, President of UFCW Local 770, joined Newsom via telephone during the briefing to highlight the importance of keeping people fed while keeping workers safe.
"It's the public safety and the safety of all workers in our food chain, from the fields to the grocery store checkout stands, that's of critical importance," Grant said.
Ron Fong, President and CEO of the California Grocers Association, also joined the governor by phone for a brief statement. Echoing Grant, Fong welcomed the opportunity to work with state and union officials to implement the new policy.
The paid sick leave mandate comes one day after Newsom announced $125 million in disaster relief assistance to support California workers who have lost wages and jobs as a result of the crisis.
"Many Californians are one paycheck away from losing their homes or from [not] being able to put food on their tables, and COVID-19 has only made these challenges worse," Newsom said. "California is focused on getting relief dollars and unemployment assistance in the hands of those who need it as quickly as possible."
Among the initiatives announced Wednesday was one specifically for undocumented workers. Approximately 150,000 undocumented adult workers in California will receive a one-time cash benefit of $500 per adult. These payments are designed for workers who would otherwise be ineligible for unemployment and are capped at $1,000 per household. Individuals can start applying next month.
According to the governor's statement, money for the payouts comes from California's $75 million Disaster Relief Fund. A network of nonprofits with experience serving undocumented communities will oversee the money's dissemination.