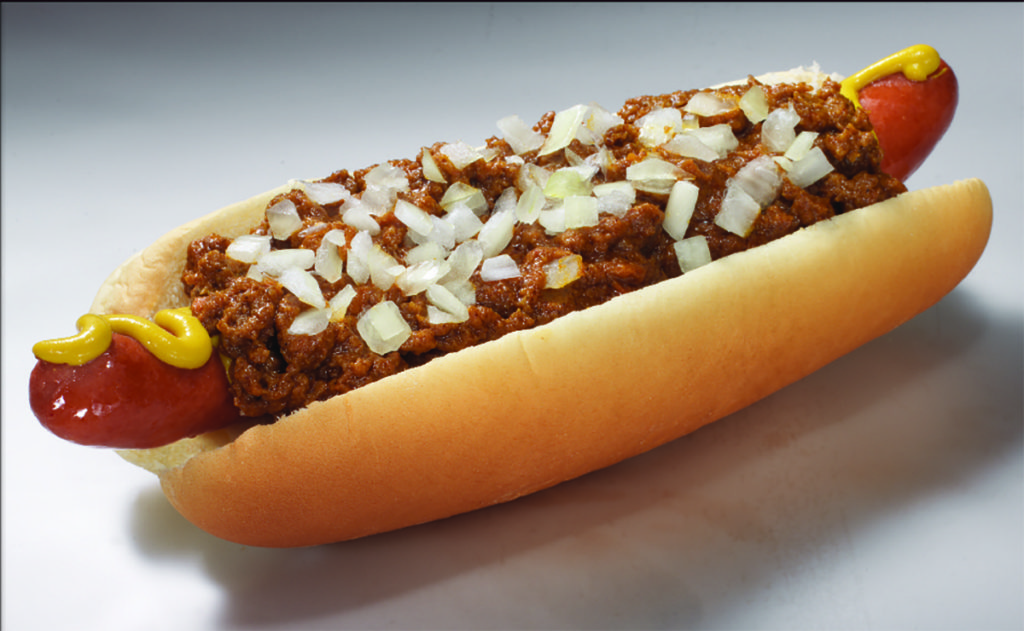 In 1939, Betty and Paul Pink set up a hot dog cart at the corner of Melrose Avenue and La Brea Avenue. 80 years later Pink's is Los Angeles' most loved hot dog stand. To celebrate eight decades of dogs, Pink's is teaming up with several local celebrities to sell 80-cent "Chili Dogs For Charity" starting this Friday.
The fun begins on Nov. 8 at 8 p.m. when Mayor Eric Garcetti and Los Angeles Philharmonic Music & Artistic Director Gustavo Dudamel will help sling 80-cent chili dogs for 80 minutes. Festivities will continue through November 15 for a total of 8 nights. The line up for the rest of the week includes KABC entertainment reporter George Pennacchio (November 9), Youtube personality Jojo Siwa (November 10), comedian George Lopez (November 11), Dodgers star Justin Turner (November 12), five players from LAFC (November 13), Councilmembers Paul Koretz, Mitch O'Farrell and David Ryu (November 14) and the Pasadena Rose Parade Queen and her royal court (November 15). All proceeds from the chili dog sales will go to a charity of that evening's celeb's choice.
The Chili Dogs For Charity event is part of Pink's long Hollywood history. The restaurant has many hot dogs named for (and created in collaboration with) famous customers and the restaurant's walls are lined with photos of more than 200 celebrities that have dined there. Incidentally, if you want to break the Pink's record for the most hot dogs eaten in one sitting (18, consumed by Orson Welles), you'll need to jump back in line or have a friend order for you; customers will be limited to ordering eight 80-cent chili dogs.
Pink's is located at 709 N. La Brea Ave. 80-cent Chili Dogs For Charity will be available at Pink's for 80 minutes, every evening at 8 p.m. from November 8-15.