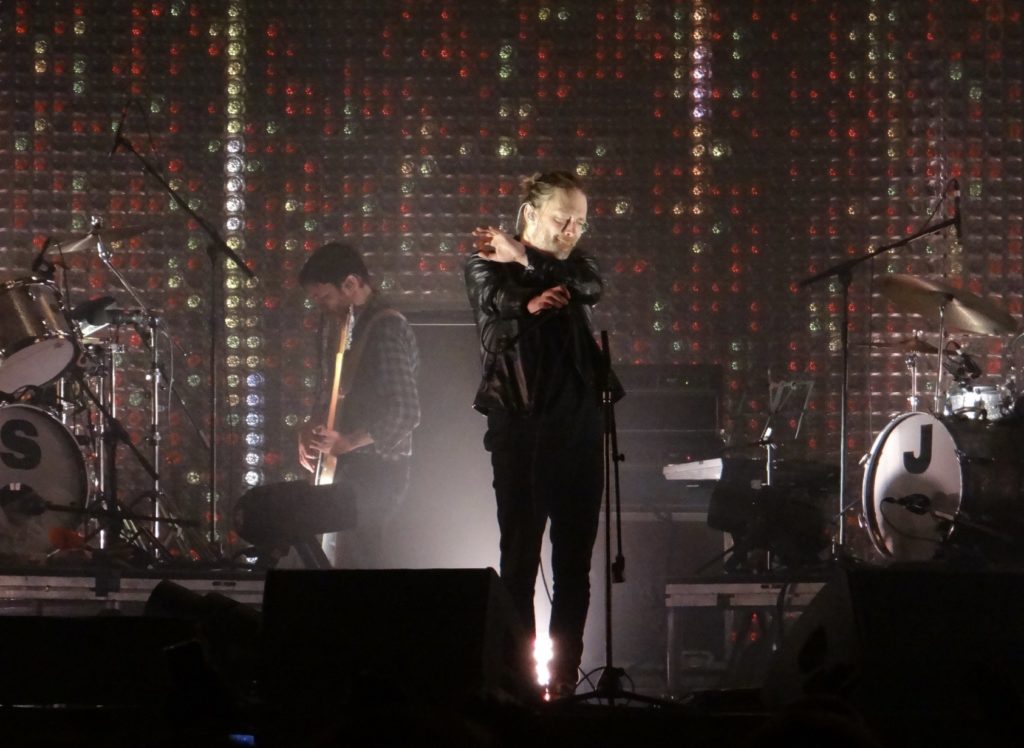 Radiohead will release one live concert recording each week on its YouTube channel to keep fans entertained during self-quarantine. The series starts Thursday, April 9 at 2 p.m.
Via a statement sent to fans this morning in the W.A.S.T.E. newsletter, "We will be releasing one [concert] a week until either the restrictions resulting from [the] current situation are eased, or we run out of shows. Which will be first? No-one knows."
The band also made an announcement on Instagram. See below for an exciting promo video.
Kicking off the series is the band's October 2000 performance at "Live From a Tent In Dublin." This was during the epic Kid A-era, one of the band's most influential albums. Tune into Radiohead's YouTube channel here.
Looking for more Radiohead stuff to keep you occupied? The recordings are all pulled directly from the Radiohead Public Library, where fans can navigate a dizzying array of Radiohead music videos, performances, and more.