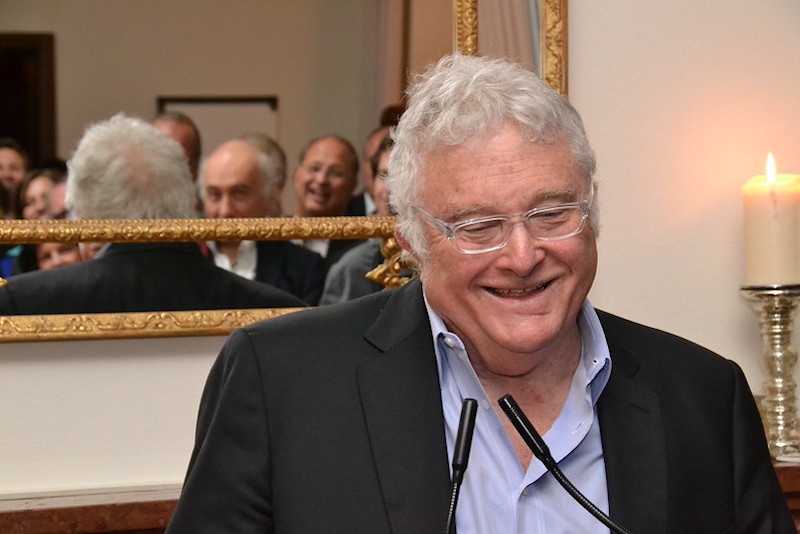 Randy Newman has written a new song titled "Stay Away." The piece is in response to a request from KPCC and aired on AirTalk with Larry Mantle this morning. 
In part, it's a love song to a "Venus in sweatpants" who, for the time being, must stay far away from him. He promises that when this whole thing's over, they'll be together 24 hours a day. "A lot of people couldn't stand that, but you can." You can listen for yourself here, or watch below.
Newman may be one of the most prolific and decorated songwriters to have written a coronavirus jam, but he's not the only one. Over 1,700 songs are on Spotify's "The Sound of the Virus" playlist, a number sure to grow as musicians remain at home. 
Among the onslaught of COVID-19 songs is "Spreadin'" from Psychs, a London rapper. 
And this song from Vietnam's Ghen Cô Vy about how to wash your hands. (I saw this one on John Oliver's "Last Week Tonight" and he's right, it's a "genuine club banger.")
And then there are the parodies, like this one of The Knack's "My Sharona" by Chris Mann. Transforming this song into "My Corona" is an obvious joke that even parody legend Weird Al tweeted he would not touch. Thanks for stepping up, Chris.
And Neil Diamond, a musician with a hit about "hands, touching hands," turned "Sweet Caroline" into a song about washing them instead.