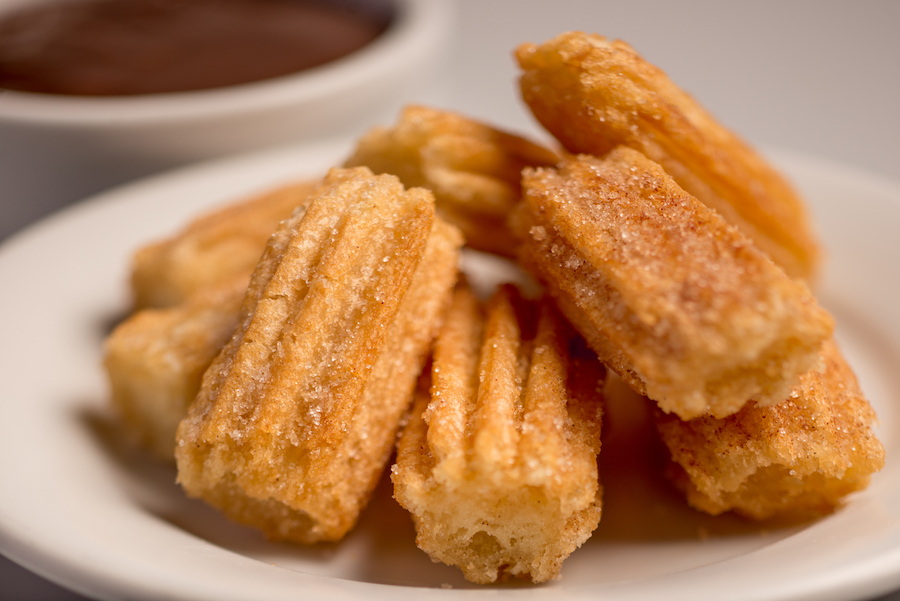 When Disneyland closed late last month, it seemed like mere formality, considering the wave of cancellations and closures sweeping over the state at the time. The park is now closed indefinitely, but if you're looking to bring a piece of the magic to your stay-at-home life, you can start in your kitchen.
This past Sunday, Disney released a recipe for Churro Bites on the Disney Parks Blog. The recipe comes courtesy of Alex Dunlap, a Food & Beverage Communications Coordinator for Disney.
"While our parks are temporarily closed, you can still enjoy a delicious Disney churro—because you can make them yourself at home! This recipe is inspired by the delicious snack that can be found at all of our parks across the globe," Dunlap wrote.
If you're wondering if you already have the ingredients on hand, you probably do. Here's exactly what you'll need:
1 cup water
8 tablespoons butter
¼ teaspoon salt
¾ teaspoon ground cinnamon, divided
1 ¼ cups all-purpose flour
3 eggs
1 ½ cups vegetable or canola oil
½ cup sugar
In terms of the process, everything looks pretty straightforward. You'll combine ingredients in a specific order in a saucepan to form your initial dough. Then, you'll form 1-inch strips using a star tip and a piping bag. Drop the strips into a skillet of hot oil. When they're golden brown you can take them out, drain them on a paper towel, and coat with a mixture of sugar and cinnamon (yum!).
The only thing that might trip people up is if they don't have a cake piping bag or set. Plastic sandwich bags could be used as an alternative if that's the case. Here are a few other ideas for piping if you don't have a set.
Peep the full recipe here or watch the video below for a quick overview. Happy churro making!