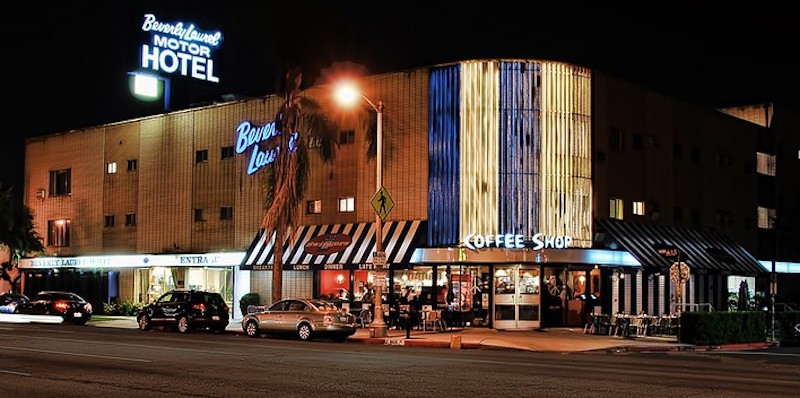 Long-running diner Swingers and sister restaurant, British pub The Pikey, have both permanently closed. The announcement came via Committed, Inc., owned by restauranteur Sean MacPherson, according to Eater LA. The group plans to repurpose The Pikey into something new in the future. 
Swingers opened in 1993, moving into a restaurant space attached to the Beverly Laurel Motor Hotel. In a '93 story in the L.A. Times, writer Maureen Sajbel wrote about the scene at 11 a.m.:
The music is Average White Band, the red tartan vinyl booths are haute "Love, American Style," the wallpaper is an Andy Warhol cow print. The popular dishes are chili eggs, matzo brei and corn pancakes with jalapeño syrup. "I heard Julia Roberts loved our grits," confides Manager Andy Perkins, a redhead from London.
Swingers became a popular late-night hang in addition to a breakfast draw, claiming its share of regulars over the years. But while this may be a bummer for those with fond Swingers memories, it's obviously worse for the employees now out of a job in the midst of a global pandemic. Swingers General Manager Stephanie Wilson is running a GoFundMe, hoping to secure $1,000 for each employee by April 15. At press time, the fundraiser is just over $6,000 shy of its $60,000 goal. This includes a donation of $15,000 from a "dr randy" who simply commented "brownie sundaes=)"—an item on Swingers's dessert menu.
Via the GoFundMe:
The past 26 years could not have happened without you, our community. Swingers Diner is more than a restaurant—our staff is family and you, our customers, are, too. We are the sum of our parts, and we need your help. We know a lot of people are asking for a friend right now, and while we hesitated to start a Go Fund Me for our employees, we've realized maybe we're just as important to you as you are to us. Our employees could really use your support. Any amount you could give to this fund we're starting for them would be amazing. We thank you from the bottom of our hearts. It's been a pleasure to serve you. Swingers are forever.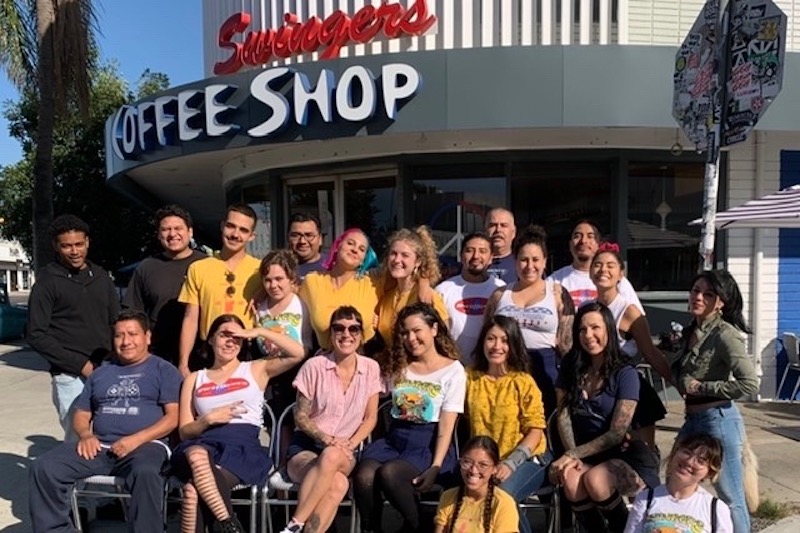 In August of last year, a second Swingers location in Santa Monica shuttered. In a statement, ownership said the "rising costs" of food, labor, and operating expenses "made our business model impossible to maintain." At the time, the company intended to keep the more famous Swingers on Beverly open, but that was, of course, before COVID-19 altered life for us all. 

Many other restaurants and bars around the city and across the nation continue to struggle in the face of closures and delivery/takeout-only mandates. To help your favorite spots, check out our recent post, Things You Can Do to Help L.A.'s Food Industry During COVID-19.