The new season of Game of Thrones may premiere in April but that doesn't mean we can't get this party kicked off in March. And when we say party, we mean serious business.
Coming to Los Angeles next Thursday, 'Rave of Thrones' is an all-night party event at Exchange LA featuring Game of Thrones themed decor, performers, and visuals… and of course all in attendance are heavily encourage to dress the part to complete the experience.
Basically, if you're a raver / GOT fan this is pretty much the event of your month.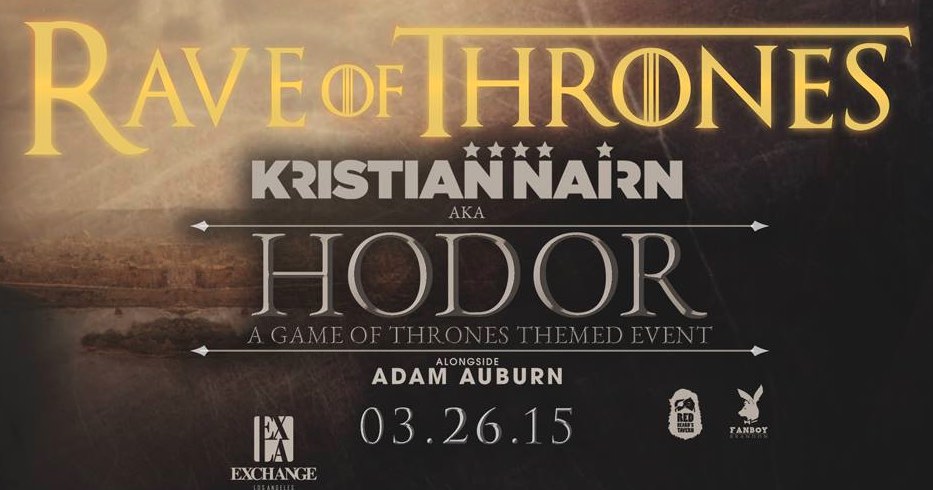 Maybe the best part? Headlining the event is a DJ set from none other than Kristian Nairn, or as you probably know him, Hodor.
Party goes from 10pm to 3am on Thursday, March 26 at Exchange LA, 618 South Spring Street, Los Angeles, CA 90014. General admission costs $20. Get more information and buy tickets via exchangela.com.
Hodor!