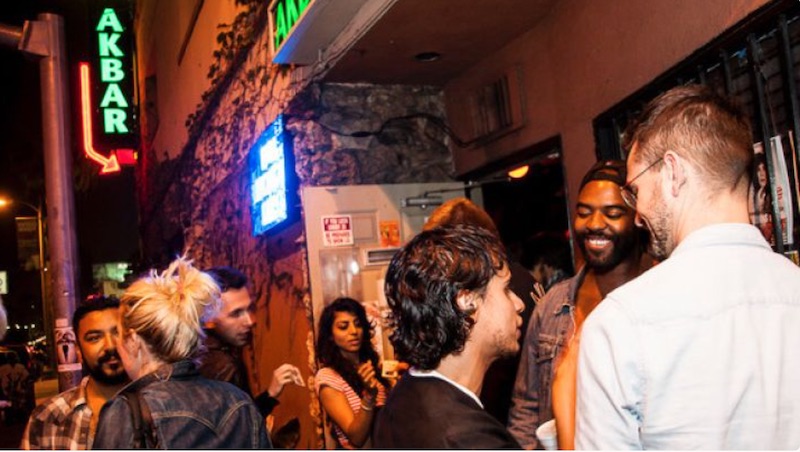 As Stay at Home orders continue amid recent surges, many local businesses are turning to the public to avoid permanent closure. They include restaurants, bars, venues, and other small businesses that have had to cease or reduce service. For those of you who are willing and able to donate, we'll keep a running list here. If you are a small business that would like us to list your fundraiser, email us at [email protected].
---
Long-standing gay bar Akbar has been a welcoming community fixture for so many since it opened in 1996. Akbar doesn't serve food and so was not able to even partially reopen at any point in the pandemic. Owners Peter Alexander and Scott Craig started a GoFundMe and managed to raise over $150,000 in just 24 hours, which they will use to pay back the loan they took out to cover expenses while the bar has remained closed. Akbar's new goal of $250,000 will cover the bar's operating costs until they can reopen. Twenty percent of all funds donated above the original goal will go to the TransLatin@ Coalition. Donate here.
This GoFundMe has two purposes. Donations will support Entre Nous, a French bistro in Pasadena, by paying for orders that will be enjoyed by the staff at Glendale Adventist Hospital. A donation to this fund will both support a struggling business and feed a frontline healthcare worker. 
Chef Mimi Williams of Counterpart Vegan had to shutter her Echo Park restaurant on Dec. 15. She did not receive government assistance to help with the shutdown nor was she able to agree with her landlord on things that would have made outdoor dining more feasible. Now, Williams is raising funds to move the restaurant to a new location in Echo Park, which she hopes to reopen next year. Donations will be refunded if Williams is unable to open the new location. Donate here.
Musso & Frank is one of the oldest restaurants in Los Angeles. With no outdoor space, it has been unable to reopen during the pandemic, despite a short-lived foray into delivery. Now, the century-old icon is raising funds for its employees' cost of living and health insurance. Donate here.
French restaurant and cocktail bar La Poubelle has been around since 1969. The Franklin Village spot briefly reopened for outdoor dining, but since in-person dining has shut down again, La Poubelle has found that takeout and delivery is not a sustainable solution for its operating costs. It is currently seeking to raise $200,000 to cover costs until it can reopen. The money will be spent on the restaurant's employee fund, insurance, building mortgage, license, and loan repayment. Donate here.
Paige Miceli's GoFundMe hopes to keep Miceli's, the Italian restaurant her grandfather opened in 1949, alive. The Hollywood spot is seeking $75,000 to pay for its monthly overhead and utilities through the end of the Stay at Home order. If you don't want to donate, you could also order a pizza or buy a gift card! Donate here.
Sonny McClean's Irish Pub in Santa Monica had to close the day before St. Patrick's Day. If you've ever worked in an Irish pub, then you know that's the biggest night of the year (and if you're like me, it stains your fingernails green for three days). Sonny's has depleted its PPP loan and short-term payroll and is now seeking donations to pay rent, payroll, utilities, and other expenses. Fans of the bar can also buy merch. Donate here.
The Catalina Jazz Club in Hollywood has been closed since March. They are trying to raise $130,000 to make it through until they can reopen for food, drinks, and live music. Donate here.
Stories Books in Echo Park has had to cancel its live events and its cafe is now closed for in-person seating. With holiday sales lower than usual due to the pandemic and other options exhausted, the bookstore is now seeking donations to benefit the store and its employees. You can still buy books and other items at Stories, which is open for browsing daily from 10 a.m. to 8 p.m. Donate here.
Elf Cafe had to shut down service on Dec. 14 due to the ban on outdoor dining. In an attempt to stay afloat until it can reopen, the vegetarian restaurant is now raising funds to pay open invoices and payroll obligations, maintain its lease, and help fund its cookbook. Elf is hoping to use its space to host pop-ups, which it'll announce on Instagram. Donate here.
Casa Vega has temporarily closed for takeout and delivery following the shutdown of outdoor dining. Owner Christy Vega has partnered with Ponti Lambros of Shermans Oaks' Art Rebel to offer an art print of the longstanding Mexican restaurant's neon sign. The print is $30-$320 depending on its size. Proceeds benefit the restaurant's reopening efforts, plus healthcare for its employees. You can purchase the print (and other merch) here.
Sunset Triangle Plaza in Silver Lake is out of funding for the maintenance of this pedestrian-friendly gathering space. Typically, the money would come from filming. (In Fear of the Walking Dead, people shop at a farmers market here while mysterious reports of a virus percolate in the news.) However, filming has dried up due to the pandemic and now, the Silver Lake Improvement Association hopes to raise $5,000 to keep the area clean, safe, and beautiful. Donate here.
Through Dec. 31, the Long Beach Restaurant Association's GoFundMe will collect donations for Long Beach restaurant workers impacted by COVID-19. A portion of funds will help restaurants in the area offset costs while they are closed, while the rest will go directly to employees. Donate here.
Dynasty Typewriter is one of the most unique venues in L.A. Like all live performance spaces, they've been closed since the onset of the pandemic, doing their best to offer virtual programming instead. Still, online ticket sales haven't been enough cover the venue's overhead, so they're seeking $50,000 via GoFundMe to weather the pandemic. Donate here.