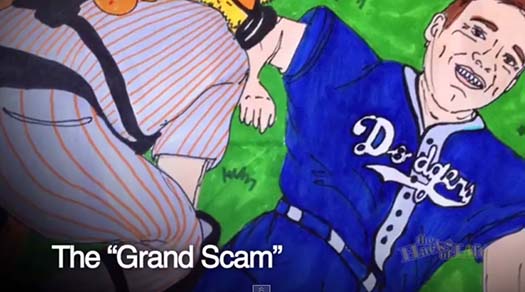 Chalk this up to getting the most bang for your buck. Or in this case, zero bucks.
Dude sneaks into a game, get's a free Dodger dog, free beer, and even a free souvenir baseball. How? Well with a bit of ingenuity and some half-ass acting.
Of course we all know it's tongue in cheek… or is it? Enjoy the vid.
[image credit to video screenshot]