Just for fun this morning, I happened upon a Super Mario Bros. inspired map when I was browsing the top threads over on the Los Angeles subreddit. The map depicts the complete Los Angeles Metro transit grid, only in a 16-bit-ish Super Mario themed style that instantly takes me back to days spent gaming in the early 1990s.
It looks like the creator, Robert Bacon, has actually used the Nintendo game theme for a number of Super Mario style city transit maps, including Chicago, New York, and Tokyo among others.
Personally, I like the map, if for no other reason than it makes the nostalgia alarms ring loud in my head.
My only question: Where is the warp tunnel that takes me from the east side to the beach in one quick trip?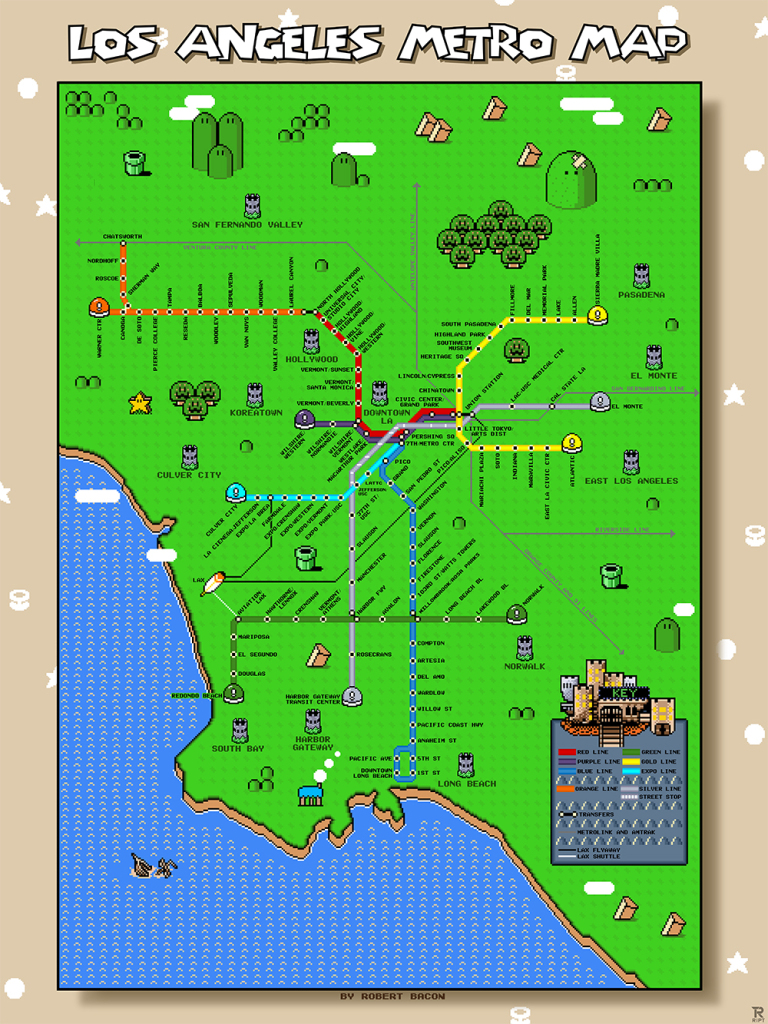 [h/t Reddit]
And just for fun, here's a video run-through of the original Super Marios Bros., with the player finishing the game with the lowest score possible.