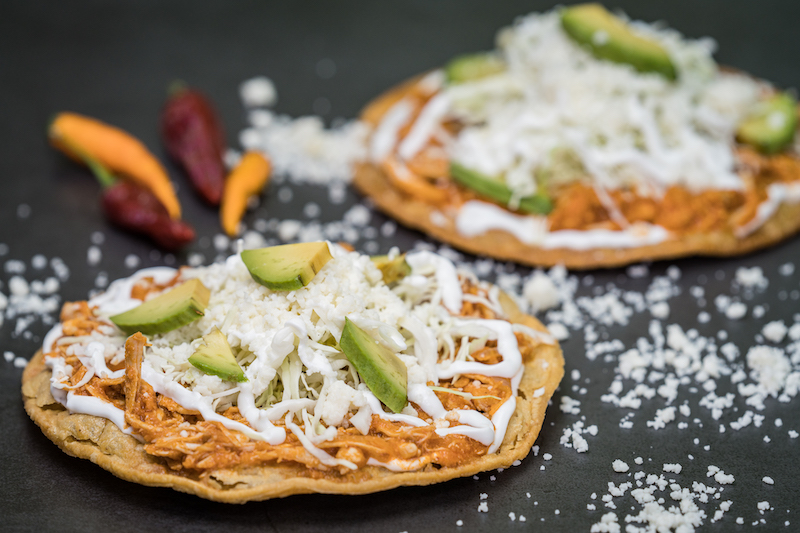 Bill Esparza's Taqueando was one of Los Angeles' best food events of 2019. But this year, with large gatherings on hold due to the pandemic, the team at Taqueando is pivoting to a pop-up format.
The James Beard Award-winning Esparza co-founded L.A. Weekly's Tacolandia event and for years helped curate a lineup of vendors that attracted thousands of hungry Angelenos each year.
Last year, Esparza created a new event, dubbed Taqueando, which brought taqueros and taqueras together from Southern California and Mexico for a one-day all-you-can-eat taco feast at ROW DTLA. Unfortunately, COVID-19 put the brakes on duplicating last year's event, but that doesn't mean the taco show won't go on.
This year's affair, dubbed the "Taqueando Takeover," will be held at the former site of Church & State in Downtown. Instead of a big, one-day festival, they'll be throwing a five-week long celebration of all things tacos.
The series of rotating pop-ups kicks off October 22-24 with Chef Poncho Martinez of Poncho's Tlayudas and continues weekly with collaborations from SoCal's most talented taco purveyors, including Chef Ray Garcia, Mariscos Jalisco, Tacos El Ruso, Tuetano Taqueria, and Chef Eduardo Ruiz.
Guests will have the choice of dining in at an expanded outdoor patio, as well as ordering takeout. Cocktails, wine, and beer will also be available.
The five-week celebration runs Thursdays through Saturdays and concludes in December with a virtual event and fundraiser featuring cooking demos, live performances and much more.
Check out the full lineup below:
Week 1 (10/22 – 10/24) – Chef Poncho Martinez of Poncho's Tlayudas joins for three nights of Oaxacan cuisine from the Valles Centrales and Sierra Norte regions.
Week 2 (10/29 – 10/31) – Surf and Turf Taco Nights with Mariscos Jalisco and Tacos El Ruso serving their signature shrimp and carne asada tacos.
Week 3 (11/5 – 11/7) – Chef Priscilla Curiel, San Diego's "birria queen", brings Tuetano Taqueria to DTLA.
Week 4 (11/12 – 11/14) – Chef Eduardo Ruiz (Corazon y Miel, Chica's Tacos) will be whipping up Modern Mexican-American tacos.
Week 5 (11/18 – 11/21) – Chef Ray Garcia (Broken Spanish, BS Taqueria) shines a light on Alta California tacos for a four-night run.
December TBD – Virtual Taqueando event/fundraiser.
The pop-up will be located at 1850 Industrial Street, 90021, with open hours on Thursdays to Fridays from 5:30 to 11 p.m., and Saturdays from 5:30 p.m. to midnight. Per the events's Instagram account, it doesn't look like you can make advanced reservations. Instead, it'll be first come-first serve.
For more information and updates including whats on the menu every week, follow @Taqueandofest on IG.