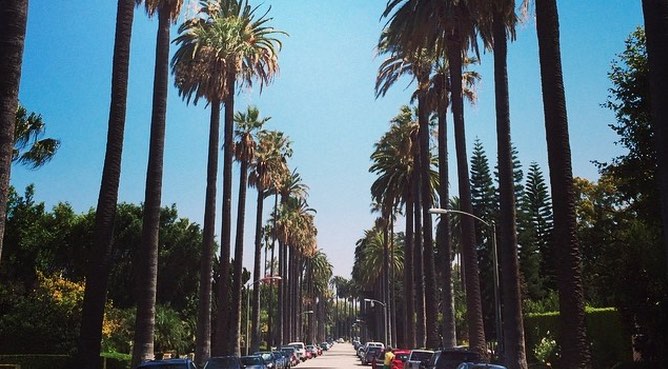 [Update: June 3] This event is postponed until June 20.
Social distancing has taken a toll on the arts community. Due to COVID-19, several artists have lost income and are out of work. On June 6, The National Arts Drive wants to connect the public and artists living in the same communities through a free, drive-by art experience.
The one-day movement takes place in select cities across the U.S, Canada, and Mexico, including Los Angeles. From 1-4 p.m. PST, artists will feature their work from driveways, balconies, windows, stoops, front lawns, and local small business fronts. The public is invited to cruise through participating neighborhoods, view the performances, and engage with artists from their cars.
Viewers can use a mobile website and an interactive map as a guide. From a safe and healthy distance, you'll be able to see all mediums of creativity including music, theatre, live painting, art installations, and photography. The public is encouraged to show their support by sharing artist performances on social media, donating money to the artists through mobile paysites, or making a future purchase on the artists' websites.
Although the organizers recommend driving for this event, biking, walking and scootering—while adhering to social distancing guidelines—are OK, too.
The National Arts Drive is put on by RAW, the world's largest independent arts organization spotlighting independent artists in a variety of mediums. Due to the COVID-19 crisis, RAW was forced to put all event showcases on halt. This event is their way of continuing to support local art communities-at-large.
Are you an artist looking to participate in The National Arts Drive? The event is still accepting artist registration. Those interested in joining the movement can submit a form through the website to be added to the map.