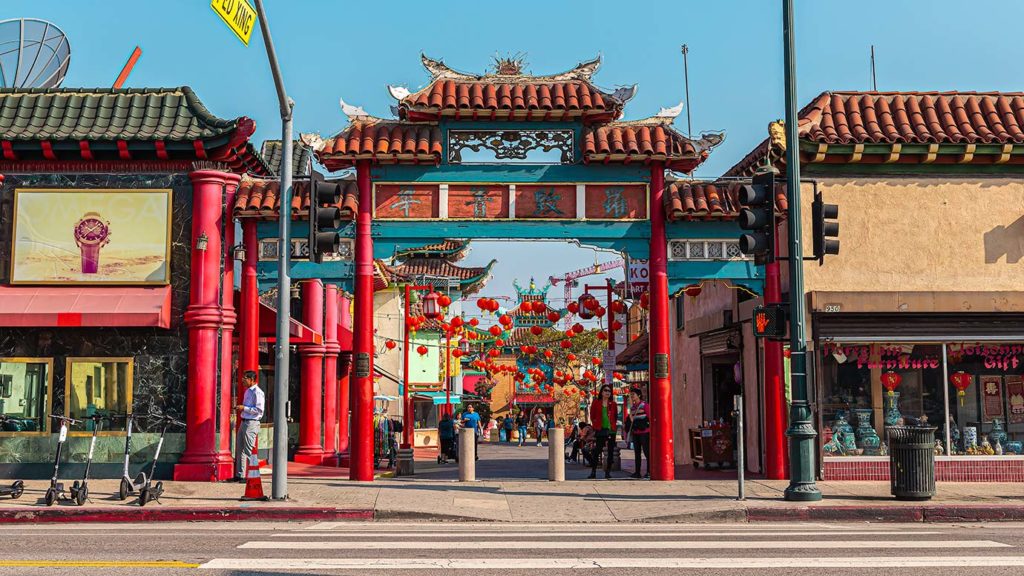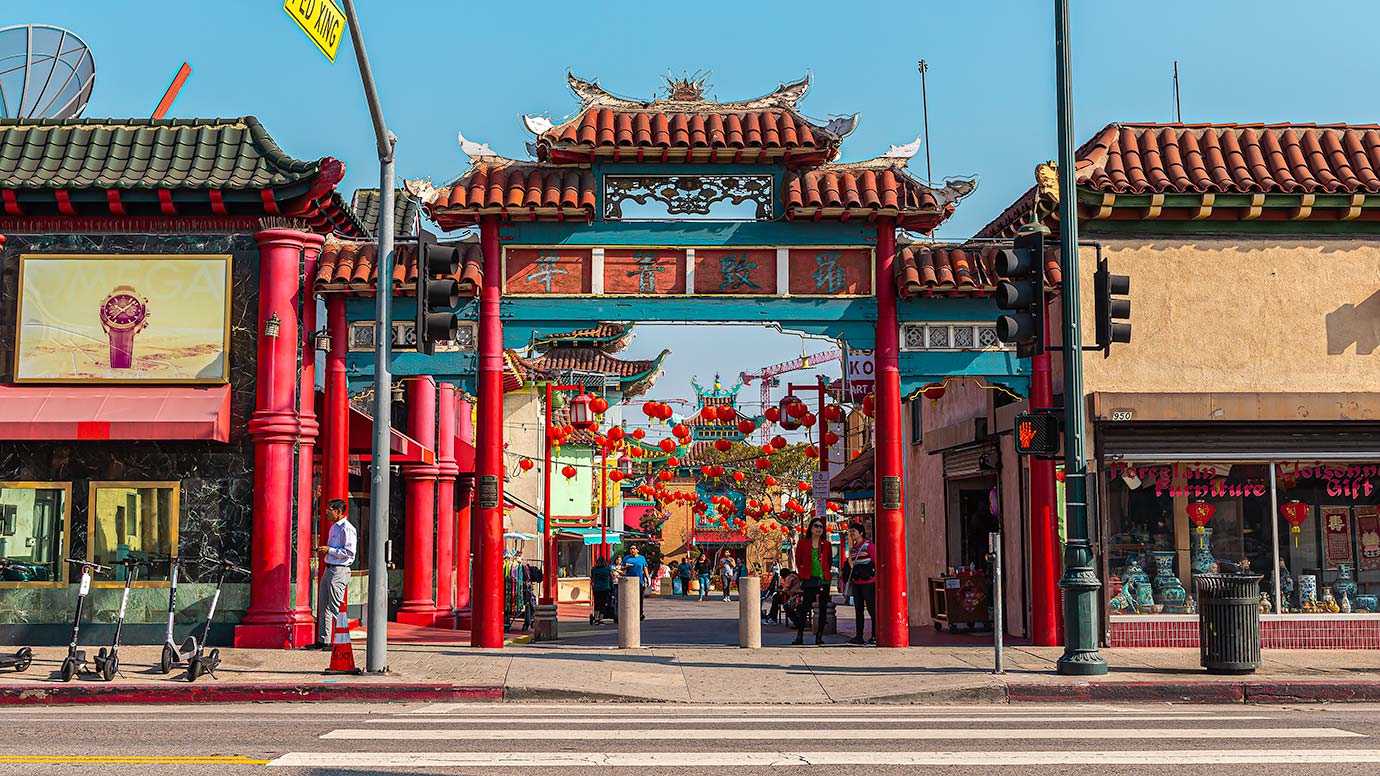 2022 is here, and Covid is still heavy on our minds. SoCal is currently experiencing record breaking case counts, and the fallout of peak hospitalizations may still be weeks away. We wish we had better news on that front, but that's just the reality.
Though our dispatches usually strike tones of fun and frolic, we also recognize that things are still serious in regards to pandemic, and many Angelenos are staying in hunker down mode. We totally get it. That is a wise and respectable course. For those set on going out (safely) to end the week, we've rounded up some of the available options, sparse as they are. This weekend's list includes vaccine-required classic film screenings, a free community beach house tour, the Little Tokyo Flea, two new gallery openings, free yoga at CAAM, the reopening of Smorgasburg LA, and a couple of free museum options for Sunday. Scroll below to peep the list.
[Remember, if you want to stay connected with our weekly updates, be sure to sign up for the We Like L.A. Newsletter]
Thursday
1. Who Let The Dogs Out -> Head to the El Cid in Silver Lake to see comedian Amber Rollo and her pup Boris host a comedy night with sets by Francesca Fiorentini, Niles Abston, Haley OC and Yamini Nambimadom. More info here.
2. Late Night with Dennis Hopper -> This week, the Los Feliz Theatre is hosting a series of late night screenings dedicated to actor and filmmaker Dennis Hopper. The series finishes up with Red Rock West on Thursday, and Blue Velvet on Friday. GA tickets are $13. More info here.
3. Free Admission at the Martial Arts Museum -> The Martial Arts Museum in Burbank offers free admission on the first Thursday of every month from 3 to 6 p.m. More info here.
Friday
4. 2001: A SPACE ODYSSEY -> Catch an evening screening of Stanley Kubrick's 2001: A SPACE ODYSSEY at the Aero Theatre in Santa Monica., projected using a 70mm archival print. The screening will be for vaccinated guests only. GA tickets are $15. More info here.
5. All Space Considered (Virtual) -> If the cosmos is your interest, but you're committed to staying at home this weekend, you can catch an online version of the Griffith Observatory's monthly All Space Considered program this Friday, beginning at 7:30 p.m. Expect an update on the Parker Solar Probe, a sky report for the coming month, and lots of pretty pictures of the solar system. More info here.
6. Annenberg Community Beach House Tour -> If you're looking for an extra excuse for a seaside walk, this Friday the Annenberg Communnity Beach House is hosting free docent-led tours of the historic site from noon to 2 p.m. Tours are about 20 minutes, and offered on a walk-up basis for groups of 6 or less. More info here.
7. Friday Restoration at Paramount Ranch -> This Friday morning at Paramount Ranch, volunteers will assemble to plant hundreds of live plants grown from locally collected seeds. The event is part of a larger effort to the regrow and restore the creek habitat that was damage by the 2018 Woolsey Fire. The volunteer session runs from 9 a.m. to noon. More info on how to participate here.
Saturday
8. Violins of Hope -> On Saturday, Violins of Hope makes a stop at the Beverly O'Neill Performing Arts Center's Terrace Theater for an unforgettable one night only performance featuring Long Beach Symphony musicians playing restored instruments originally played by Jewish musicians during The Holocaust. Repertoire for the evening includes John Williams "Hatikvah" from the film Munich, the Theme from Schindler's List, Max Bruch's Kol Nidre and Mozart's masterpiece, Requiem in D minor. Tickets start at $40.
9. Little Tokyo Flea Market -> The Little Tokyo Flea Market returns this Saturday at Terasaki Budokan. From 11 a.m to 5 p.m. shop vintage streetwear, records, and sneakers. More info here.
10. Opening Receptions at Stanley's -> This Saturday, contemporary art gallery Stanley's (in Chinatown) is hosting an opening event to celebrate two new exhibitions. A solo exhibition of assemblage works South Central-based artist Teresa Tolliver will be on view alongside a two-artist exhibition featuring the New York-based painter Audrey Gair and the Long Beach-based ceramicist Christopher Suarez. The reception runs from 6 to 9 p.m. More info here.
11. Mirius Gallery Sneak Peak -> With existing locations already in San Franciso and Denver, Mirius Gallery set to open a new 10,000 square foot space in the Arts Distirct, and they're kicking things off with a sneak peak this Saturday. The evening features live painting by the Futherrr Collective, a limited edition print release by Japanese artist Yoh Nagao, and live music sets. Free and open to public. Starts at 7 p.m. More info here.
12. Yoga Flow -> This Saturday the California African American Museum is offering free in-person 60-minute yoga flow and meditation led by instructor Constance Hartwell. No experience necessary, but you will need to bring your own mat. Starts at 11 a.m. More info here.
13. The Times of Harvey Milk Screening -> UCLA Film & Television Archive presents a free screening of The Times of Harvey Milk, a film about Harvey Milks life as a gay rights activist and politician. Two short documentary films about the gay experience will open the screening. Registration for tickets to the event can be made on Eventbrite. The screenings take place in the Billy Wilder Theater at the Hammer Museum. More info here.
Sunday
14. Free Sundays at MOLAA -> The Museum of Latin American Art in Long Beach offers free admission every Sunday. Now through the end of March, visitors can check out a retrospective on acclaimed Chicano muralist and community activist Judy Baca. Get more info on how to reserve your free ticket here.
15. Free Admission at UPAM -> The USC Pacific Asia Museum in Pasadena offers free admission every second Sunday. January is the last full month to catch Intervention: Fresh Perspectives after 50 Years, which marks the museum's 50th anniversary with contributions from seven artists who created works in response to the PAM's collection. The exhibition ends on Feb. 6. More info here.
16. Spinning Sundays -> Swing by Angel City Brewery on Sunday evenings to sample a brew and catch live DJ sets from 6 to 10 p.m. More info here.
Dining
17. Banh Chung Collective 2022 -> Participate in a Vietnamese Lunar New Year tradition of eating bánh chưng a glutinous rice dish stuffed with pork belly, mung beans and other ingredients wrapped and steamed in banana leaves. Now in its 10th year the Banh Chung Collective is offering Angelenos their annual bánh chưng kits, along with a Zoom cooking class on Saturday, January 29 and a bonus dish from participating restaurants and bakeries. Tickets cost $50 and can be purchased on Eventbrite. This year Yang's Kitchen in Alhambra, Proof Bakery in Atwater Village and Bé Ù in Virgil Village will operate as pick up locations.
18. Quarter Sheets -> Underground pan pizza pop-up Quarter Sheets has gone legit opening a location in Echo Park. For now they're not ready for dine-in but will be open this Friday through Sunday for pre-orders of chef Aaron Lindell's whole pizzas, chef Hannah Ziskin's cake and pie by the slab or slice as well as bottles of wine. Walk up orders will be taken for pizza by the slice and the dessert menu.
19. Drag Race Happy Hour ->The Abbey Food & Bar is bringing back their weekly Drag Race happy hour viewing party for season 14 of RuPaul's Drag Race. This season's viewing parties will be hosted by The Abbey's own drag star Kornbread "the snack" Jete, who is also a contestant on this season's show. The fun starts at 5 p.m.
20. Wanderlust Creamery January Flavors -> Wanderlust Creamery just released their January flavor lineup. Scoop creations include a Vegan Ube Malted Crunch, Pretzel Rúgbrauð, a Vegan Aussie Pavlova, Alpine Forrest Fruits, Tejate (Oaxaca corn cacao beverage) and Nanaimo (Canadian dessert bar.)
21. Smorgasburg Reopens-> Smorgasburg reopens this weekend with new vendors that include vegan fast food Say It Ain't So, Philly water ice favorite Happy Ice, vegan Israeli street food pop-up B'ivrit, Korean fried chicken sandwich operation Chimmelier and Cali Dumpling. In addition Fox's new reality cooking show Next Level Chef will host a pop-up offering attendees complimentary bites from Sushi Bar, Gracias Madre, and Howlin' Ray's. Guests can pick up complimentary bites from each of the three trucks on site, or choose to purchase full meals.
---
Any notes or corrections? Want to suggest an event we should add to an upcoming list? Hit us up at [email protected].