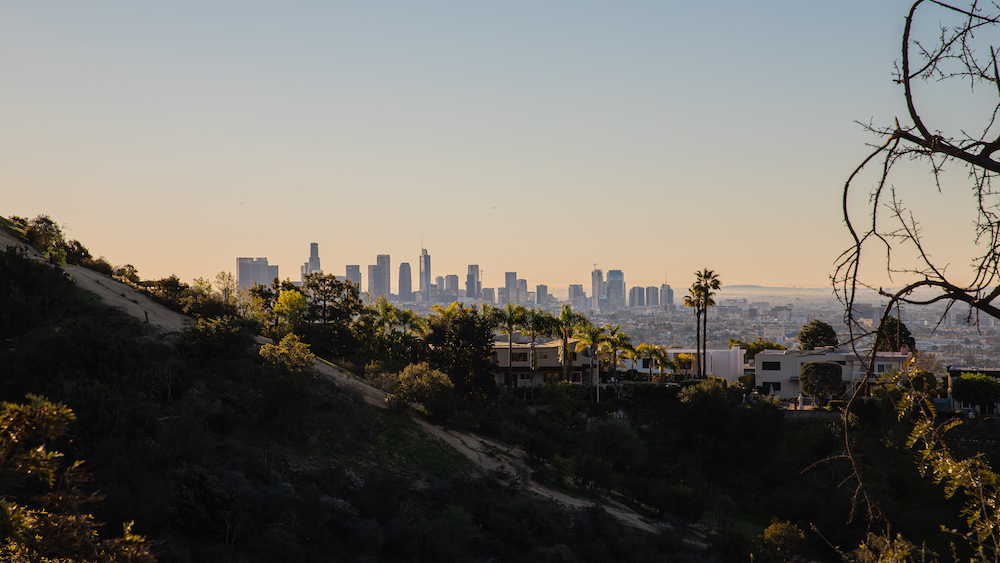 Today is a tough one. As more and more details emerge from Saturday night's horrific shooting in Monterey Park, our hearts fill with sadness, anger and confusion. The question jabs at us over and over… why did this have to happen? And while we do have a job to do in informing our readers about arts and cultural happenings in the city, just know that our feelings are bent toward the victims and their families.
Now as for this week in Los Angeles, from January 23-27 you'll find an underground jazz session, new exhibitions at L.A. Louver, Burns Night pub trivia at The Chap, a special discussion panel on space via LAist Studios, Fourth Fridays in Long Beach, the Girls of the Golden West opera at Disney Concert Hall, a new exhibition at Armory Center for the Arts, and more. Stay safe out there. Be good to one another.
Things To Do This Week
Drive-By Theatre Festival -> Monday is the third (and final) night three of Zombie Joe's 20th annual Drive-By Theatre Festival, which offers a brand new, fast-paced collection of mini-plays all written, produced, and performed in two days (or less). Show starts at 8:30 p.m. Tickets are $20 in advance, or $25 at the door. Get more info here.
Funny or Die Lab -> On Tuesday, Funny or Die Lab comes to Dynasty Typewriter for a comedy variety / stand-up show packed with local up-and-comers, all looking to test out brand new material Tickets are $10 in advance, or $15 on the day-off. Show starts at 7 p.m. Get more info here.
New Exhibitions at L.A. Louver -> Venice art gallery L.A. Louver opens two new exhibitions this Wednesday, including Alison Saar's Uproot, which explores the complex history of Black womanhood and resilience in the United States through a mix of striking sculptures and paintings. The opening reception runs 6 to 8 p.m. L.A. Louver's normal hours are Tuesday to Saturday, 10 a.m. to 6 p.m.
Pub Trivia at The Chap -> Hollywood's newest British Pub, The Chap, now offers a bi-weekly pub quiz game hosted by quizmaster TJ Ramin. This Wednesday, The Chap's trivia night pays homage to Robert Burns, the 18th century Scottish poet whose birthday falls on January 25. Teams of up to 6 can play. Starts at 7:30 p.m. You can reserve a team slot by emailing [email protected].
Space in LA: Exploring the Lasting Legacy -> This Thursday evening at the Crawford Family Forum, LAist Studios presents a special live discussion event hosted by M.G. Lord (LA Made: Blood, Sweat & Rockets) featuring scientists and engineers from NASA's Jet Propulsion Laboratory. The group will discuss the outlook for new missions to space and how STEM education is prepping young students to be the scientists and engineers of tomorrow. First-come, first-serve tickets are pay-what-you-will to RSVP, and you can purchase reserved seating for $15. More info here.
Underground Jazz Sessions -> Guitarist Matthew Yeakley hosts an intimate evening of live jazz every Thursday at DTLA's Continental Club, featuring special guests and some terrific players. No cover to attend, plus they offer complimentary mini cupcakes (while supplies last). Starts at 7 p.m. More info here.
White Time at The Elysian -> Originally conceived for The Elysian's Forget About Spaghetti Festival, Kristin Wallace's White Time is now back at the Frogtown-adjacent theater for a three-day run this Thursday to Saturday. Wallace, a queer Black woman, dons whiteface and a full white skinsuit to deliver what she calls a "gift receipt to the Jim Crow era." Tickets are $18. All shows start at 7:30 p.m. Get more info here.
Fourth Fridays on 4th Street -> Retro Row in Long Beach comes alive on the fourth Friday of the month with special pop-ups, live performances, and extended store hours from shops on 4th St between Temple and Cherry. The event runs 6 to 9 p.m. Get more info here.
PCH Movies & Moonlight -> On Friday in Long Beach, catch another edition of 2nd & PCH's Movies & Moonlight series, featuring a free outdoor showing of Disney's Mulan beginning at 6 p.m. The evening includes free face painting on Seaport Way beteween 5 to 7 p.m. 5:00
Girls of the Golden West -> This Friday, the Walt Disney Concert Hall hosts an evening performance of Girls of the Golden West, a two-act opera set California Gold Rush, with music by John Adams and a libretto by Peter Sellars based on the memoirs of a woman who called herself Dame Shirley. Tickets start as low as $40. Performance begins at 8 p.m. More info here.
Exposure: Native Art and Political Ecology -> This Friday, a fresh exhibition comes to Armory Center For the Arts in Pasadena, grappling with issue of toxic waste on indigenous lands through a mix of mediums that includes sculptures, video installation, photography, collage, glasswork, metalwork, fiber, paintings, and virtual-reality experiences. Some three dozen (mostly indigenous) artists contributed to Exposure: Native Art and Political Ecology, which debuted at Museum of Contemporary Native Arts in Santa Fe in 2021. Admission to Armory Center For the Arts is always free. Open Friday to Sunday. More info here.
Dining & Drinking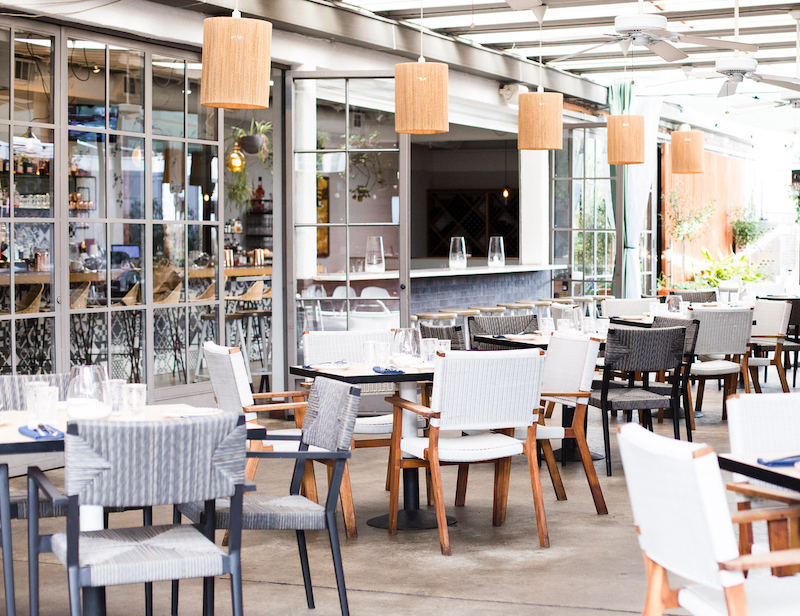 Momed's New Early Supper Menu -> This longtime Mediterranean spot in Atwater Village just launched a new early supper promotion where, for $35, guests can enjoy a three course prix fixe menu from mezzes to beef and lamb meatballs and an Egyptian syrup-soaked semolina cake. The deal is available Monday through Thursday from 5 p.m. to 6:30 p.m. Happy hour also runs at the same time with a selection of bites, cocktails, beer and wine ranging from $5 to $10. Wine enthusiasts can also take advantage of half-off bottles on Tuesdays and free corkage on Wednesdays. More info here.
Otoño Launches Lunch -> On Wednesday, January 25, Highland Park's Otoño launches lunch service with a day time menu that includes a Spanish Charcuterie board served with bub and grandma's baguette, Croqueta Jamón Serrano, Bocadillos –  Spanish style sandwiches stuffed with brisket, jamon or anchovies and other bites. Lunch is served Wednesday through Friday from 11:30 a.m. to 3 p.m. More info here.  
The Hideaway Special Lunch Deal -> Beginning today,The Hideaway in Beverly Hills launches a special prix fixe lunch menu that costs $28 a person. The "Uno, Dos, Tres Menu" includes a guacamole starter and a three course menu featuring items such as Wagyu Beef Tartare, Fajitas and Churros with Oaxacan chocolate sauce. Lunch is available daily from 11 a.m. to 4 p.m. More info here. 
Restaurant Weeks -> Just a quick reminder that Pasadena Cheeseburger week and Long Beach Black Restaurant Week continue through this coming weekend!
---
Want to get the best things to do in L.A. sent straight to your inbox? Join over 60,000 Angelenos who subscribe to our twice weekly email newsletter!
By subscribing, you agree to our terms of use and privacy policy and consent to receive emails from We Like L.A. about news, events, offers, and partner promotions.