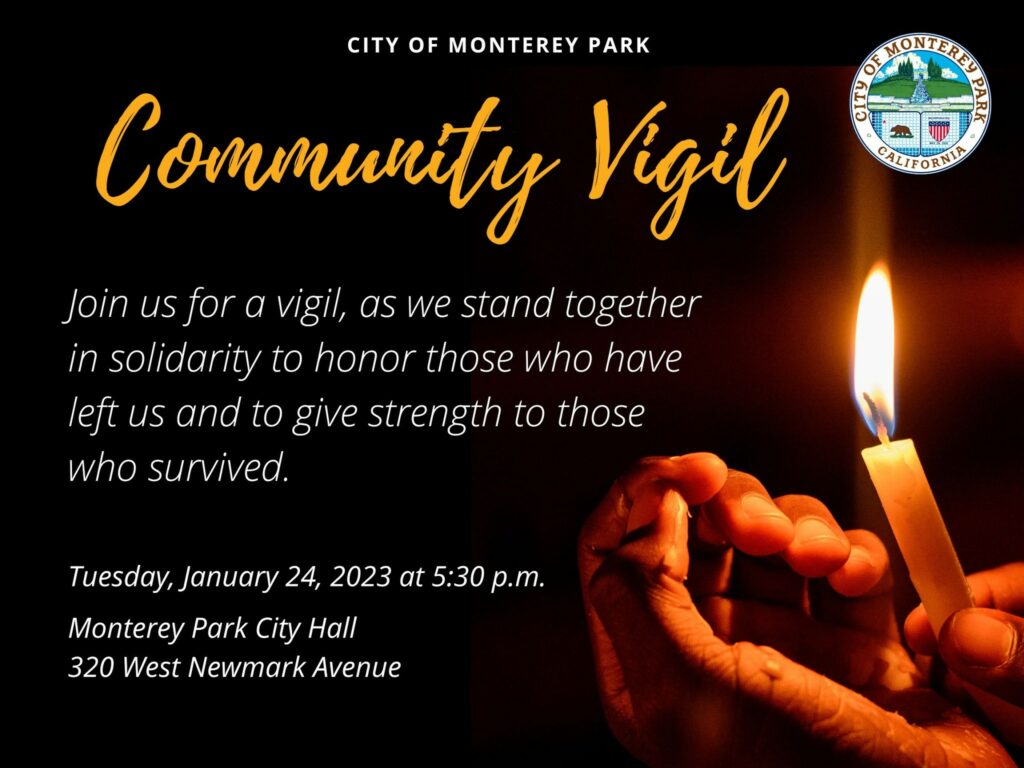 The shock of Saturday night's mass shooting at Star Ballroom Dance Studio in Monterey Park weighs heavy for all of us here at We Like L.A., as it does for everyone who lives in Los Angeles. The more details that emerge about the incident, the more confused, angry, and sad we all feel.
As I mentioned in yesterday's newsletter, Monterey Park has become a big part of my L.A. identity via my relationship to Christina and her family. Her dad lives barely a mile from where the shooting took place. We routinely gather for family meals and celebrations at restaurants along Garvey Ave. The neighborhood has become almost like a second home.
We are beyond grateful that no one we know suffered the violence directly, and at the same time there is a gnawing sense of guilt knowing that fellow community members are now dealing with an unspeakable nightmare. Nothing about it is fair. Maybe the first step forward is to confront our feelings.
In an effort to bring the community to together to mourn, the City of Monterey Park will host a vigil to honor the victims and survivors this Tuesday (tonight) at 5:30 p.m. in front of City Hall. If you feel the need to connect with others or find an outlet to vent your feelings, this may be the place.
If the vigil is not your thing, but you or someone you know needs, please keep in mind Monterey Park has set up a Survivors Resource Center at Langley Senior Center, open daily 8 a.m. to 7 p.m. Here residents can find mental health resources, crisis response teams, and victim's services.
To access resources remotely, you can call the senior center directly at (626) 307-1388 or the L.A. County Department of Mental Health at (800) 854-7771.
Whatever your relationship to the incident, and however you're feeling, please remember there's no shame in reaching out for help. Take care, and be well.