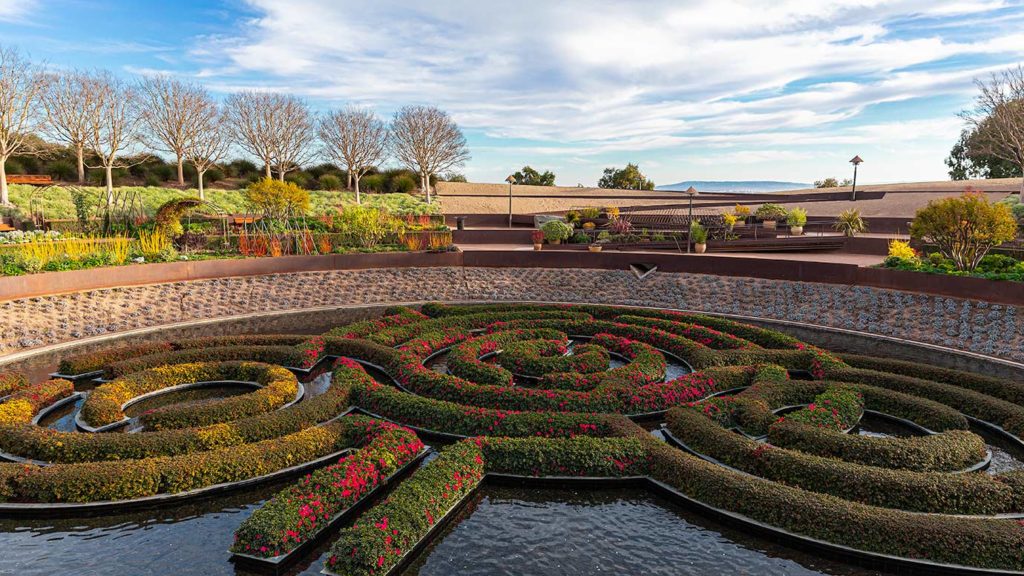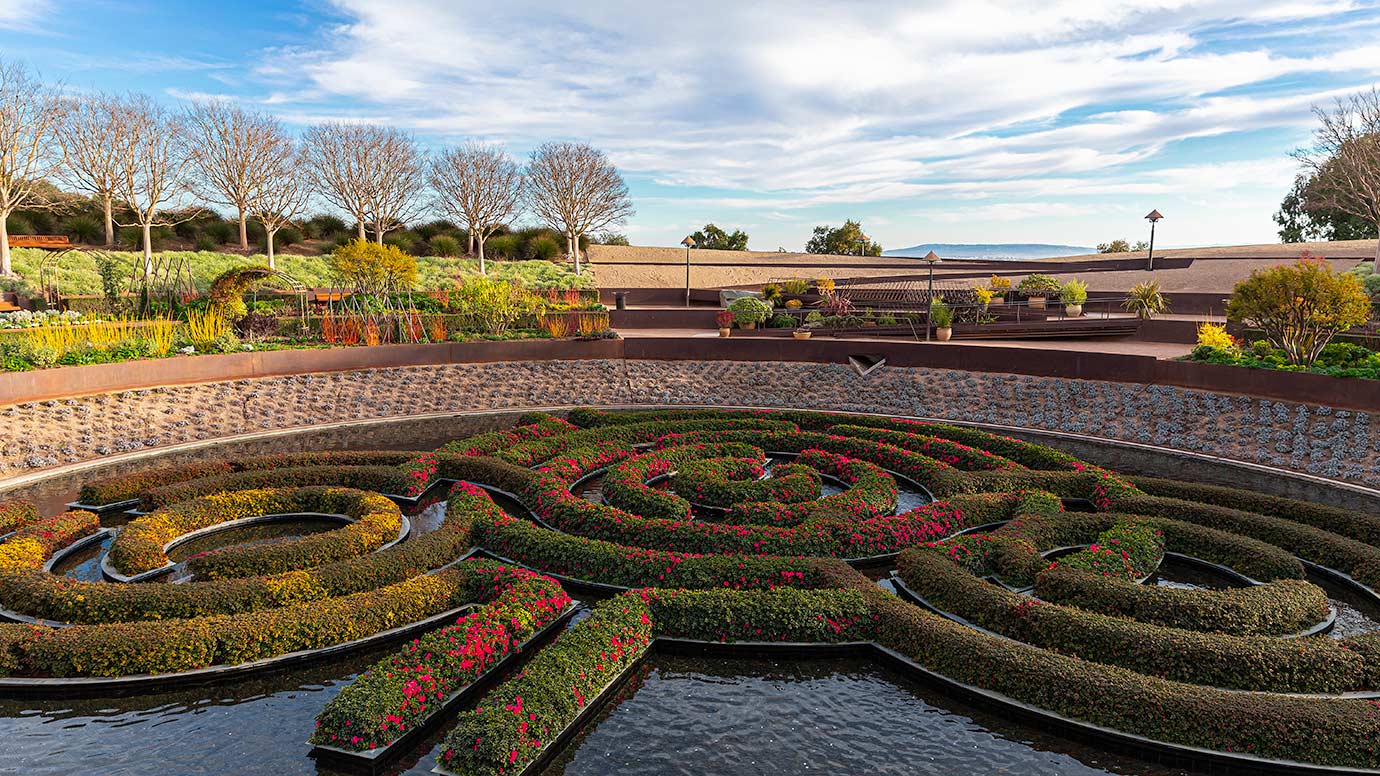 If you're not participating in the big race this weekend, then maybe you'll enjoy a break in the rain for some quality time exploring the city. Need ideas? Start here.
This March 17-19 in Los Angeles, catch The Magic Flute at El Portal, a plethora St. Patrick's Day parties and food specials, a Marie Antoinette Pop-Up in Santa Monica, a drag performance at ESMoA, Latina Fest at LA Plaza, and of course… the L.A. Marathon. Best of luck to all the runners/walkers out there!
Things To Do This Weekend
The Magic Flute AKA #Superflute -> Beginning this Friday-Sunday, Pacific Opera Project brings The Magic Flute AKA #Superflute to El Portal Theater in North Hollywood. The production adapts Mozart's The Magic Flute through the lens of 90's video game characters, with Mario, Luigi, Donkey Kong, Zelda, and Princess Peach taking on the roles of Papageno, Tamino, Queen of the Night, and others. There will be six performances in all; March 17-19 and March 24-26. . Tickets start as low as $20. More info here.
Shanghai Sonatas -> This Thursday to Saturday, The Wallis welcomes the world premiere of Shanghai Sonatas, a compelling story of the Jewish refugee musicians who found sanctuary in the Jewish Ghetto of Shanghai in the 1940's, using music as a unifier to bridge cultural divide. Tickets start at $39. Get more info here.
South Gate Azalea Festival & Carnival –> The 45th annual South Gate Azalea Festival & Carnival brings four days of family fun, food trucks, games, and live music to South Gate Park for four days, this Thursday to Sunday. Free parking and admission. More info here.
St. Patrick's Day Party at ACB -> St Paddy's Day at Angel City Brewery includes green beer all day and live music from 7 to 10 p.m. Doors open at noon on Friday. More info here.
St. Penmar's Day: Festival on the Green -> The first annual St. Penmar's Day: Festival on the Green takes place on the Westside on The Penmar Golf Course this Friday. The fun starts at 2 p.m. and includes the Venice Duck Green Beer Garden, live music, a special bagpipe performance by City of Angels Pipe Band, DJ's, whiskey tastings, Irish food & drink specials, costumes, lawn games and drinking games. The Gastro Garage will also be there blowtorching their famous injected brioche-style donuts. Tickets start at $25. More info here.
City of Angels Pipe Band -> This Friday, Ovation Hollywood celebrates St. Patrick's Day with roaming performances by City of Angels Pipe Band. The band will play three 20-minute sets between Noon to 3 p.m. More info here.
St. Patrick's Day ay 2nd & PCH -> Long Beach shopping destination 2nd & PCH celebrate sSt. Patrick's Day this Friday with an evening of family entertainment, including mascot characters in costume, Irish dancers and live music. Activities (weather permitting) run 6 to 8 p.m. Get more info here.
Night Dive at AoP -> The Aquarium of the Pacific's signature adults-only, after-hours series returns this Friday with food trucks, cash bars, DJs throughout the Aquarium galleries, art, and a live band performing on the stage in front of the Honda Blue Cavern. GA tickets are $29.95. Runs 7:30 to 11 p.m. More info here.
Marie Antoinette Pop-Up -> In the run up to the new PBS series Marie Antoinette (premieres this Sunday at 10 p.m. PBS SoCal) you can check out a free pop-up experience celebrating all things Versailles at 3rd Street Promenade (between 2nd / 3rd & Arizona) this Friday to Sunday. Expect Marie-inspired "glow ups", themed photo opportunities with Instagram-worthy backdrops, giveaways, and more. Runs noon to 8 p.m. on each day.
Hollywood Burlesque Festival -> This Friday to Sunday, the Hollywood Burlesque Festival brings a weekend of classes, workshops, vendors and performances to Vermont Hollywood. The festival wraps up with a Sunday brunch show and closing party at the Frogtown Beer Garden. Single-day passes start at $70, with three-day passes running $200. Get more info here.
ICONS at ESMoA -> This Saturday, El Segundo Museum of Art hosts royal drag show with performers taking inspiration from the museum's Time exhibition, which highlights the career of production designer Rick Carter through a massive collage of drawings, paintings, photos, and memorabilia. ICONS includes an opening performance by the Trans Chorus of LA followed by a lineup of drag featuring costumes and music inspired by films like Star Wars, Jurassic Park, Back to the Future, Death Becomes Her, and Sucker Punch (all part of Carter's impressive resume). The show is free to attend with RSVP. Runs 6:30 to 8 p.m. Get more info here.
Shamrockin' Mardis Gras -> After February rain forced a cancellation, Shoreline Village in Long Beach has rescheduled their Mardis Gras celebration for this Saturday. Expect an afternoon affair of local food specials, live music by Zydeco Mudbugs, multiple DJ sets, and kids activities like stilt walkers, face-painting, balloon twist, and more. Festival kicks off at 1 p.m., with a parade scheduled for 2:30 p.m. Entry is free. Get more info here.
Holi Beach Music Festival -> This seaside Color Carnival pops up in Redondo Beach this Saturday with a day of DJ's spinning Bollywood, American pop and Afro Beat, plus bursts of non-toxic color powder/water and pop-up food stalls. Starts at 11:30 a.m. GA tickets at $35. More info here.
Women's History Zine Workshop -> On Saturday, celebrate Women's History Month at California African American Museum with a zine and collage workshop led by educators from Able ARTS Work. All ages are welcome. Free to attend. Get more info here.
Sounds of L.A. Presents Pajaros Ante Un Espejo ->This Saturday and Sunday, The Getty's Sounds of L.A. concert series returns with a pair of performances by vocalists Lucía Gutiérrez Rebolloso and Sandino González-Flores. The series is free to attend, but reservations are required for each concert. Parking is $20 per car or motorcycle. More info here.
The 626 Night Market Mini -> 626 Night Market is back in Santa Monica from now through May with a smaller version of their popular Asian-fusion food market. This Saturday and Sunday the open-air food event includes three dozen vendors offering an array of dishes, a bar and craft vendors. The market is free to attend, capacity is limited and advance tickets can be reserved through Eventbrite.
Latina Fest at LA Plaza de Cultura y Artes -> Celebrate the Latina entrepreneurial spirit at LA Plaza this Sunday with Latina Fest. The packed schedule features over 100 exhibitors, a fashion show, morning yoga session, kids zone, experiential activations and more. Tickets start at $10. Starts at 11 a.m. More info here.
Sierra Madre Wistaria Festival -> On Sunday, the 2023 Wistaria Festival returns to Sierra Madre with an up-close of "The World's Largest Blossoming Plant." The main festival takes place in Downtown Sierra Madre, with over 100 arts, crafts and food vendors alongside The Sierra Madre Auto Show. A shuttle (ticketed) will be available to take visitors up to see the record-breaking vine. More info here.
LA Marathon -> The Los Angeles Marathon is a weekend-long experience that includes a two day Health & Fitness Expo at Dodger Stadium (March 17-18), a Saturday 5K, the LA Big 5K, plus the Charity Half Marathon and of course the big race on Sunday, March 19. More info here. Even if you're not running, you'll definitely want to be aware of street closures that accompany the race. The course begins near Dodger Stadium, weaves south through DTLA, then heads as far west as San Vicente and Montana. Check out this handy map here for a guide to the street closures.
Dining & Drinking
(picks by Christina Champlin)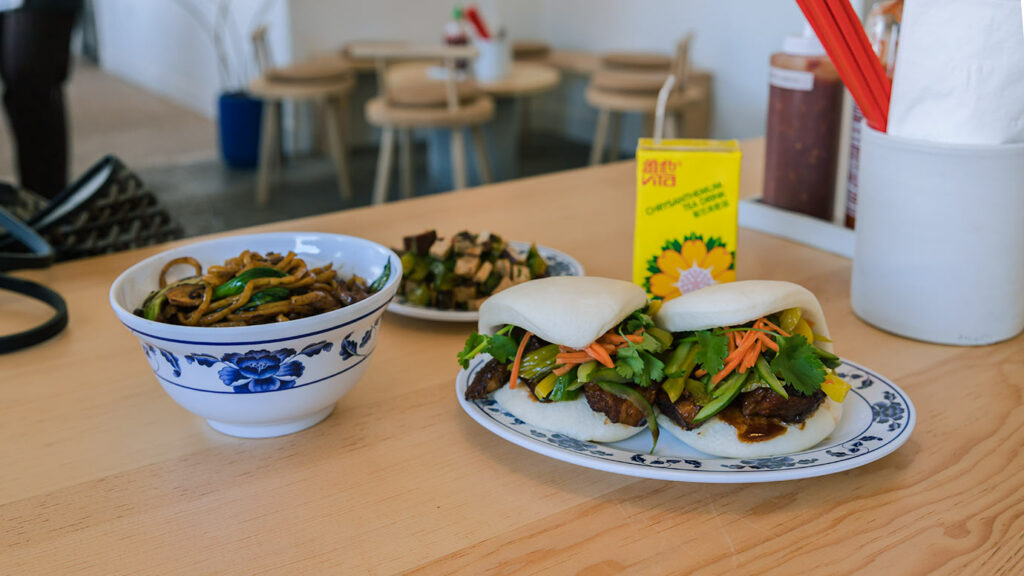 Woon's 4 Year Anniversary Party -> The homestyle Chinese restaurant celebrates four years of bringing the best chewy noodles to the neighborhood of Westlake with a food and karaoke fueled party this Saturday. Woon will offer a limited menu of noodles, Mama's 5 Spice Chicken Wings as well as Sapporo and wine deals. La Morra Pizzeria will take over Woon's parking lot for wood fired pizzas and Fat + Flour will park their dessert truck outside. Homage Brewing will also bring along plenty of beers for guests who need some liquid courage before their karaoke performance. The party runs from 5 to 9 p.m.
Long Beach Cambodian Restaurant Week -> Long Beach Cambodian Restaurant Week kicks off this Sunday March 19 and runs through March 26. Organized by United Cambodian Community to shine a light on Cambodia Town restaurants in the city of Long Beach, featured eateries are offering $5, $10, $15 and $20 menu specials including $8 wings from Shlap Muan to multi-course $20 meals from Udom Khmer. More info here.
St. Patricks Day Food & Drink Deals
Maple Block (Culver City) -> For St. Patty's Day, Maple Block is serving a Corned Beef Plate with charred cabbage and peewee potatoes ($33) Guinness for $8 and a bunch of Irish cocktails. The bbq spot recently launched a "buy one get one" drink special during happy hour and this Friday you can take advantage of that deal between 4:30 p.m. and 6 p.m. and then again at 9:30 p.m. to 10:30 p.m.
​​Tam O'Shanter (Atwater Village) -> Tam O'Shanter throws an epic St. Patty's Day celebration every year in the parking lot of their 100 year old establishment. The day includes Irish food, live bands, Guinness Kegs, green beer, raffles and more. There is a $10 cover to enter the tent this year. VIP tickets cost $149 and include a separate patio, drink tickets, complimentary food and an exclusive bar featuring Tullamore Dew and Guinness on the patio with hourly $2 drink specials. More info here.
Lucky Baldwins Pub (Pasadena) -> Lucky Baldwins in Old Pasadena will be open from 9 a.m. with a special menu that includes all classic Irish pub fare like Corned Beef & Cabbage ($18) Hot Irish Stew ($18) to Fish & Chips ($16) and Cottage Pie ($16) There are plenty of $9 Irish beers on tap too.
Schmitty's (West Hollywood) -> WeHo's newest gay bar, Schmitty's, celebrates St. Patrick's Day with all-day drinks specials, live piano sing-alongs of Irish songs and drinking songs, an all-vinyl disco DJ set, and loads of surprises. Other special offers for the day include $5 Irish Whiskey shots and cans of Guinness, as well as $8 Happy Hour Irish Whiskey Cocktails (between 3 to 8 p.m.)
Mo's House of Axe (Koreatown) -> Throw an axe or two this St. Patrick's Day. Mo's House of Axe is celebrating with Jameson merch giveaways and food and drink specials. Stop by Friday from 4 p.m. to 2 a.m. for green beer, Jameson infused cocktails as well as a few traditional eats including a Corned Beef plate complete with cabbage, colcannon mash and creamed spinach ($26) and Shepherds Pie ($18)
Messhall (Los Feliz) -> ​​Messhall will offer a Teeling's Irish Whiskey drinks menu that includes a Smoked Old Fashioned and a classic Boilermaker. Messhall's Executive Chef Charbel Adaimy has also prepared a Guinness beef stew with Irish cheddar colcannon for the special day.
St. Patrick's Day Festivities at The Original Farmers Market -> The annual St. Patrick's Day celebration at The Original Farmers Market is a day-long event featuring Irish fare from select vendors like Corned Beef, Cabbage and Potatoes from Magee's Kitchen and green beer from EB's Beer & Wine. Traditional Irish musical performances including a strolling Bagpiper are expected too! More info here.
The Den (West Hollywood) -> The Den in West Hollywood will offer $15 food specials including Irish Nachos and Guinness BBQ Wings, as well as drink specials including an Irish Car Bomb, green Bud Light on tap, and a variety of shots.
---
Want to get the best things to do in L.A. sent straight to your inbox? Join over 60,000 Angelenos who subscribe to our twice weekly email newsletter!
By subscribing, you agree to our terms of use and privacy policy and consent to receive emails from We Like L.A. about news, events, offers, and partner promotions.