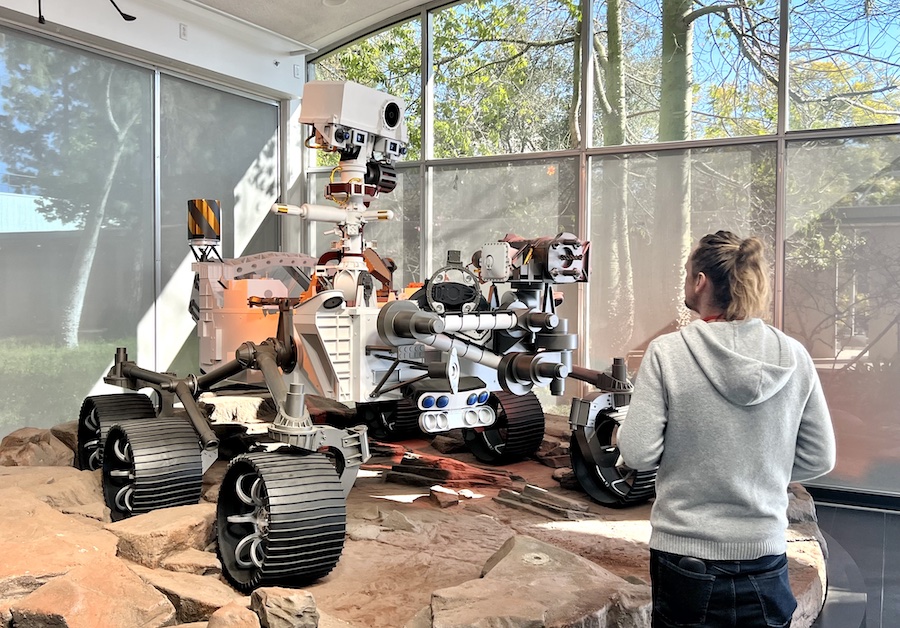 The Jet Propulsion Laboratory in La Cañada Flintridge is a federally funded research and development center managed by Cal Tech on behalf of NASA. At JPL, they specialize in building unmanned spacecraft that explore the farthest reaches of our solar system, from the Ranger moon missions to Voyager 1 and 2 to the rovers now exploring Mars. As a guide on a recent tour told our group, JPL is where they "build robots and send them to cool places." Pretty apt.
For the average citizen, the complexity of space travel may seem like a dream almost too distant to wrap their heads around. But the JPL Visitor Day Tour gives you a (free) chance to the who and how and why we explore the cosmos.
The way I view the tour, it's an up-close chance to see where we've been, and where we're going. At the end, you realize it's not fantasy or science fiction. It's science. In interrogating the process of how it all happens, we expand our idea of what's possible. I think that's a pretty valuable insight.
Since JPL re-opened for public tours in spring of 2022, I've been back twice. For the totally uninitiated, let me give you the Brian's Notes on what you can expect:
Your tour highlights include a short film on the exploration of our solar system, a perusal of exhibits and scale model replicas at the onsite visitor center, and a peek at the Space Flight Operations Center.
My favorite part was a visit to Spacecraft Assembly Facility, where we watched through a second story glass window as JPL staff inside High Bay 1 worked on the Europa Clipper. You can check out a live feed of their work here.
Tour guides are friendly and extremely knowledgeable. I appreciated the fact that if they don't know the answer to a question, they'll take time to look it up during the tour and get back with the answer.
All-in, It's a 2 to 2.5 hour experience.
There is a decent amount of walking, and a couple of staircases you'll have to climb. The total walking distance is a bit short of a mile, though it's broken up into intervals.
Tours take place on select weekdays, usually at either 11 a.m. or 1 p.m.
There is free parking (though it is limited)
If for some reason your guide doesn't mention it at the end, you should definitely ask about the peanuts!
So that's the tour in brief. Now, a few quick photos to give you the visual flavor of what's in store.
Photos from the Jet Propulsion Laboratory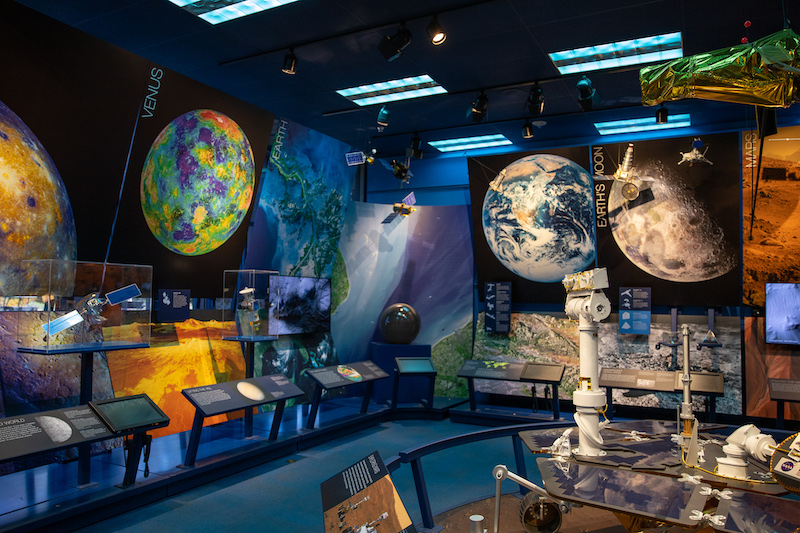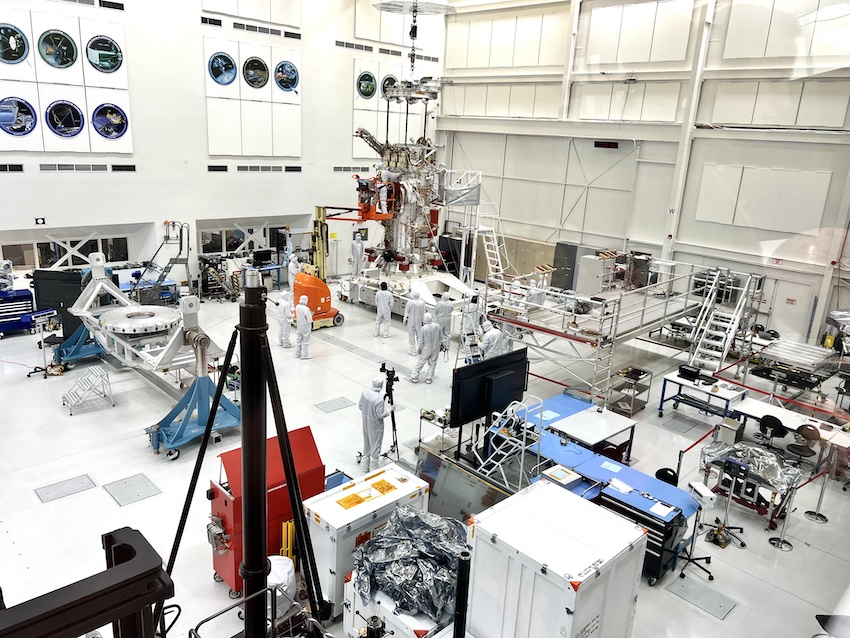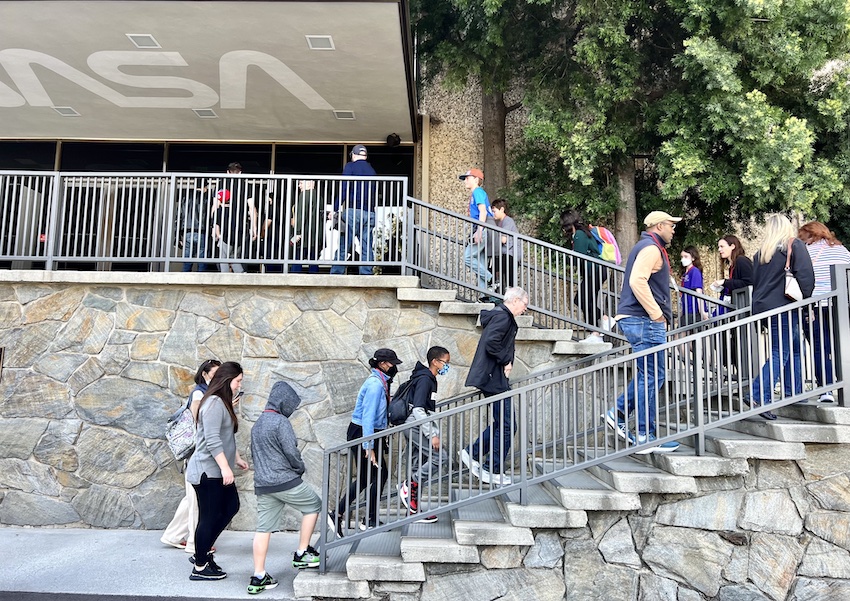 Getting a Reservation
The good thing about the Visitor Day Tour is that it's free. The bad news is that, because it's free, reservations get booked in the blink of an eye.
Right now, the JPL website makes reservations available roughly two months in advance. For example, on the next drop date of April 3, you might be able to reserve a tour for June. I say might because in my experience the slots get scooped up within hours if not minutes of the release. Happy hunting.
For those not located in Los Angeles, or who are unable to snag an in-person reservation, there are Virtual Visitor Day tours, which are held over Zoom and (not surprisingly) have much greater availability. For larger groups, there are also Public Group Tours and Education Group Tours designed for between 20-50 attendees.
You can book tours here.
Concluding Thoughts
All in all, this is one of those L.A.-adjacent tours that I wish everyone in the world had a chance to experience. Not only do we get to see our hard-earned tax dollars at work (well worth it in my opinion) but there is something awe-inspiring about witnessing the painstaking process and incredible attention to detail that goes into space exploration.
As I looked down into High Bay 1 at the de-stacking of the Europa Clipper, I found myself overcome with wonderment, imagining the journey that this collection of circuits and cylinders and solar arrays would soon undertake. By the end of the decade, if all goes according to the plan, the craft now only a football field away will be hundreds of millions of miles from earth, beaming radar waves into Jupiter's icy moon, and advancing our understanding of the universe.
Cool places indeed.