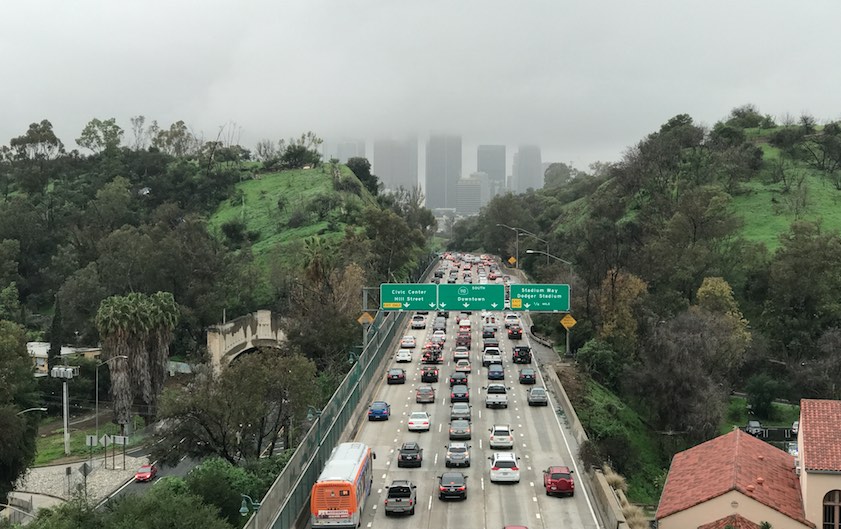 One thing about the recent rain, it sure has brightened up the L.A. hillsides to an (almost) emerald shade of green. And though this week begins with a bit more wet weather, it's looking like things will clear up as we shamrock-and-roll into the coming weekend. So let's talk to-dos.
This week in Los Angeles, from March 13-17, you'll find fresh exhibitions at Corey Helford Gallery, free second Tuesday at LACMA and The Autry, a Wellness workshop at Self-Help Graphics, a Mozart opera retold through video game characters, Shanghai Sonatas at The Wallis, and LOTS of to-dos for St. Patrick's Day. Enjoy your week, and stay dry out there!
Things To Do
Things To Do When It Rains -> Speaking of preciptation… If you're looking for an overview of to-dos when the weather turns stormy in Los Angeles, check out our big list of things to do in L.A. when it rains.
The Secret Show -> This monthly comedy show at The Blind Barber in Highland Park pops up every second Monday. For March, catch a lineup that includes Solomon Georgio (HBO, Conan), Emily Catalano (Conan), Chris Thayer (Comedy Central), Karl Hess (Just for Laughs, SxSW festivals)
and Mary Sasson (Comedy Central). Free to attend with RSVP. Get more info here.
New Exhibitions at Corey Helford -> Corey Helford Gallery opened a pair of new exhibitions this past weekend, including Secret Longings, a group show featuring over 80 artists curated by Beautiful Bizarre Magazine. Also on display is The Power of Three, which features new works by Taiwanese artist Chen-Dao Lee, Spanish illustrator Jesús Aguado, and contemporary faux naïf artist Sun-Mi. CHG is now open Tuesday-Saturday from noon to 6 p.m. Get more info here.
Free Second Tuesdays -> Both The Autry Museum and the Los Angeles County Museum of Art offer free admission every second Tuesday of the month.
Wellness Wednesday at SFG -> This Wednesday at Self-Help Graphics, facilitator Xóchitl Palomera welcomes the Mexica New Year (celebration of the new year according to the Aztec calendar) by leading participants in a grounding meditation, writing session, and collective visioning. Recommended for ages 15+. Free with advanced reservation. Runs 6 to 7:30 p.m. More info here.
Shanghai Sonatas -> Beginning this Thursday, The Wallis welcomes the world premiere of Shanghai Sonatas, a compelling story of the Jewish refugee musicians who found sanctuary in the Jewish Ghetto of Shanghai in the 1940's, using music as a unifier to bridge cultural divide. Tickets start at $39. Get more info here.
MOCA Artist Film Series -> The MOCA Artist Film Series is an ongoing program of monthly screenings and conversations inspired by contemporary film, taking place at MOCA Grand's Ahmanson Auditorium on select dates through July 27. The series open this Thursday with a screening of MOCA collection artist Martine Syms' coming of age film The African Desperate. Free with RSVP. Begins at 6 p.m. More info here.
South Gate Azalea Festival & Carnival –> The 45th annual South Gate Azalea Festival & Carnival brings four days of family fun, food trucks, games, and live music to South Gate Park for four days, this Thursday to Sunday. Free parking and admission. More info here.
The Magic Flute AKA #Superflute -> Beginning this Friday-Sunday, Pacific Opera Project brings The Magic Flute AKA #Superflute to El Portal Theater in North Hollywood. The production adapts Mozart's The Magic Flute through the lens of 90's video game characters, with Mario, Luigi, Donkey Kong, Zelda, and Princess Peach taking on the roles of Papageno, Tamino, Queen of the Night, and others. There will be six performances in all; March 17-19 and March 24-26. . Tickets start as low as $20. More info here.
Tam O'Shanter St. Patty's Day Bash -> This Friday, Tam O'Shanter throws an epic St. Patty's Day celebration in the parking lot of their 100 year old establishment. The day includes Irish food, live bands, Guinness Kegs, green beer, raffles and more. There is a $10 cover to enter the tent this year. VIP tickets cost $149 and include a separate patio, drink tickets, complimentary food and an exclusive bar featuring Tullamore Dew and Guinness on the patio with hourly $2 drink specials. More info here.
St. Patrick's Day Festivities at The Original Farmers Market -> On Friday, the annual St. Patrick's Day celebration at The Original Farmers Market offers a day-long event featuring Irish fare from select vendors, drink specials and traditional Irish musical performances including a strolling Bagpiper! More info here.
St. Patrick's Day Party at ACB -> St Paddy's Day at Angel City Brewery includes green beer all day and live music from 7 to 10 p.m. Doors open at noon on Friday. More info here.
City of Angels Pipe Band -> This Friday, Ovation Hollywood celebrates St. Patrick's Day with roaming performances by City of Angels Pipe Band. The band will play three 20-minute sets between Noon to 3 p.m. More info here.
St. Penmar's Day: Festival on the Green -> The first annual St. Penmar's Day: Festival on the Green takes place on the Westside on The Penmar Golf Course this Friday. The fun starts at 2 p.m. and includes the Venice Duck Green Beer Garden, live music, a special bagpipe performance by City of Angels Pipe Band, DJ's, whiskey tastings, Irish food & drink specials, costumes, lawn games and drinking games. The Gastro Garage will also be there blowtorching their famous injected brioche-style donuts. Tickets start at $25. More info here.
Marie Antoinette Pop-Up -> In the run up to the new PBS series Marie Antoinette (premieres this Sunday at 10 p.m. PBS SoCal) you can check out a free pop-up experience celebrating all things Versailles at 3rd Street Promenade (between 2nd / 3rd & Arizona) this Friday to Sunday. Expect Marie-inspired "glow ups", themed photo opportunities with Instagram-worthy backdrops, giveaways, and more. Runs noon to 8 p.m. on each day.
Night Dive at AoP -> The Aquarium of the Pacific's signature adults-only, after-hours series returns this Friday with food trucks, cash bars, DJs throughout the Aquarium galleries, art, and a live band performing on the stage in front of the Honda Blue Cavern. GA tickets are $29.95. Runs 7:30 to 11 p.m. More info here.
Dining & Drinking
(picks by Christina Champlin)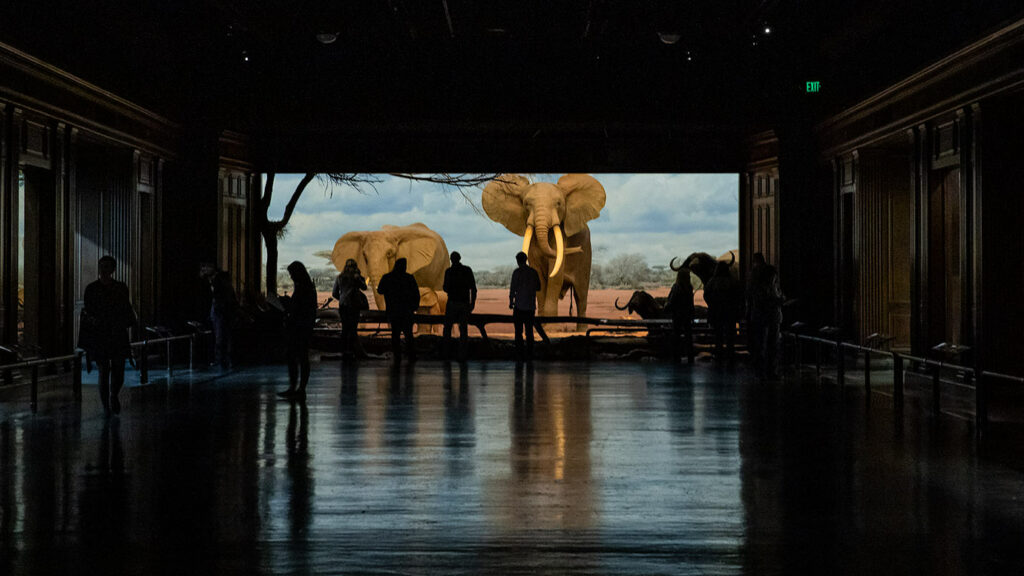 Neighborhood Grill by Post & Beam Opens at NHM -> On Friday March 17 the Natural History Museum of Los Angeles County welcomes a new restaurant of affordable, sustainably sourced, and kid friendly fare created by Chef John Cleveland of the award-winning Post & Beam. Neighborhood Grill will offer a selection of sandwiches including a signature Hot Pastrami, vegan jerk tacos, as well as snacks like nachos and grab n' go items from South Los Angeles vendors such as Dulan's Soul Food Kitchen, Hotville Chicken, and Southern Girls Desserts. The grand opening celebration this weekend (March 17-19) will include music and special activities for museum visitors. More info here.
Gustiamo x IMPASTIAMO Presents a Night with Chef Corrado Assenza -> On Tuesday, March 14, join IMPASTIAMO for a one-night dinner experience with Chef Corrado Assenza from famed pasticceria Caffè Sicilia, in Noto Italy. The four-course meal and wine pairing will take guests through the flavors of Sicily and teach diners how to pair sweet and savory ingredients harmoniously together. Tickets cost $165 per person. More info here.
St. Patrick's Day at Schmitty's -> Schmitty's is West Hollywood celebrates St. Patrick's Day with all-day drinks specials, live piano sing-alongs of Irish songs and drinking songs, an all-vinyl disco DJ set, and loads of surprises. Other special offers for the day include $5 Irish Whiskey shots and cans of Guinness, as well as $8 Happy Hour Irish Whiskey Cocktails (between 3-8 p.m.)
St. Patrick's Day at ​​Messhall -> For St. Patrick's Day, ​​Messhall in Los Feliz will offer a Teeling's Irish Whiskey drinks menu that includes a Smoked Old Fashioned and a classic Boilermaker. Messhall's Executive Chef Charbel Adaimy has also prepared a Guinness beef stew with Irish cheddar colcannon for the special day.
St. Patrick's Day at The Den -> For St. Patrick's Day The Den in West Hollywood will offer $15 food specials including Irish Nachos and Guinness BBQ Wings, as well as drink specials including an Irish Car Bomb, green Bud Light on tap, and a variety of shots.
North Italia for Pi Day -> North Italia debuts 15 new specialty pizzas beginning on Tuesday, March 14 (Pi Day.) Pizzas include a La Birria pie available at their Santa Monica, El Segundo, Del Amo and Irvine locations. They are only for a limited time through April 10.
---
Want to get the best things to do in L.A. sent straight to your inbox? Join over 60,000 Angelenos who subscribe to our twice weekly email newsletter!
By subscribing, you agree to our terms of use and privacy policy and consent to receive emails from We Like L.A. about news, events, offers, and partner promotions.