How hot was it last week? Even P-22 needed to take a dip in a Los Feliz home pond. But as this much appreciated Monday cloudiness chills thing out, we can all be cool cats as we head into the Easter Weekend.
This week in Los Angeles, from April 11-15, there's Illuminated art on Montana Avenue, a Zócalo talk at La Brea Tar Pits Museum, a Jewish deli exhibit at Skirball, Listening By Moonrise at LA Historic State Park, a Euphoria dance party, mariachi at La Plaza, and more. Get started planning your to-dos below!
Things to Do
Art on Montana Avenue -> Looking for an evening walk destination? Illuminated art has taken over the Montana Business District this month, with ficus trees along Montana Avenue transformed (one per block) into pop-up art installations. Scope works that everything from whimsical butterflies and flowers to hanging lanterns, chandeliers, and colored panes. The installations will remain in place through September, so you've got plenty of time to plan a summer stroll. More info here.
Pinball Tournament at Lawless Brewing -> Every Monday at 7:30 p.m. Lawless Brewing Co. in North Hollywood hosts a weekly pinball tournament. Buy-in is $5. More info here.
Art of Costume Design at FIDM Museum -> FIDM Museum's annual "Art of Costume Design in Film" has returned, showcasing costumes created by all five Academy Award nominees for Costume Design, plus other top costumes from films of the past year. The exhibition runs through June 4, and the museum is open Tuesday to Saturday. Admission is free. More info here.
How Can Our Communities Escape Polarizing Conflict? -> This Wednesday, Zócalo Public Square comes to the La Brea Tar Pits and Museum for a conversation on How Can Our Communities Escape Polarizing Conflict? L.A. Times columnist Erika D. Smith moderates a panel featuring author Amanda Ripley, UCLA professor Kyeyoung Park, and mediator B. Scott Silverman, as they attempt to make sense of the increasingly bitter divides and violent rhetoric that's become commonplace in our communities and politics. PLUS: Attendees of the event get free admission to the museum from 3 to 6 p.m. More info here.
Pipilotti Rist: Big Heartedness, Be My Neighbor at MOCA -> Now through June 5, head to the Geffen Contemporary at MOCA for "Pipilotti Rist: Big Heartedness, Be My Neighbor." The immersive, sensory-heavy works of Zürich-based artist Pipilotti Rist feature large-scale installations with hypnotic musical scores; video art; and sculptures. Special exhibitions at MOCA cost $18 for adults; $10 for students with I.D. and seniors (+65); and free for children under 12 and jurors with I.D. In addition, tickets allow for a free second visit to the exhibition within 72 hours of initial visit. Open Wednesday to Sunday.
Citizen Public Market Comedy Night -> Every Wednesday evening, The Setup hosts an outdoor pop-up stand-up comedy series at the patio of Citizen Public Market in Culver City. Tickets are $15. Show starts at 8 p.m. More info here.
Andy Warhol at the Luckman -> Luckman Fine Arts Complex at Cal State Los Angeles has extended their Andy Warhol exhibit through the end of April. The exhibition contains over 70 works including Warhol's most renowned creations like his Polaroids, gelatin prints, and never-before-exhibited silkscreens.The gallery is open Wednesday through Friday from noon to 5 p.m. More info here.
Vegan Playground -> This weekly night market pops up at Boomtown Brewery every Wednesday and at Party Beer Co. in West Adams on Fridays. The event features over a dozen rotating vegan vendors each week. Starts at 5 p.m. Admission is free. More info and RSVP here.
I'll Have What She's Having: The Jewish Deli -> This Thursday, the Skirball Cultural Center is debuting a new exhibition dedicated to the cultural evolution and history of the Jewish Deli. Expect exhibits featuring neon signs, menus, advertisements, uniforms, photographs, and iconic film and T.V. moments featuring famous delis. More info here.
RENT -> Jonathan Larson's Pulitzer Prize and Tony Award-winning story of friendship, love and following your dreams without selling out still rings true across generations. This week, you can catch a 25th anniversary production of RENT at The Dolby Theatre starting this Thursday. Shows run from April 12-17, and tickets start at $39. More info here.
Retro Dance Club -> On Thursday, head to The Grand Star Jazz Club in Chinatown for Club 96 TEARS and dance to retro hits from the 50s, 60s, and 70s. DJ perksandkisses will play everything from rock 'n roll,doowop, Motown, disco to funk and soul. More info here.
'El Rey de Las Rancheras' -> This Friday, La Plaza de Cultura y Artes will host a musical tribute to late Mexican Singer Vicente Fernandez. Enjoy mariachi music featuring Mariachi Angeles de Pepe Martinez Jr. and Las Colibrí, plus drinks and bites for sale on-site. Doors open at 6:30pm. Free to attend. More info here.
Listening By Moonrise -> Clockshop's quarterly Listening By Moonrise program returns to LA State Historic Park this Friday with a performance and immersive sound experiences featuring multiple multi-disciplinary sound artists. Free to attend, with a $5 suggested donation. More info here.
Euphoria Dance Party -> There's a Euphoria themed dance party on Friday at Boardner's in Hollywood. Expect two rooms of live DJs and a live performance by Doll Klaw, all presented by Club Decades.
The Association's Cocktail Classes -> Mixologists at The Association in DTLA guide guests through a one-hour cocktail course that includes tastings of three to four craft cocktails, plus a social hour to follow featuring speciality pricing on cocktail offerings. Classes are $40. More info here
Odd Nights at The Autry -> Odd Night at the Autry will run every third Friday of the month starting in April. Expect an indie bazaar population by funky vendors, food trucks, live music. More info here.
[Do you read the We Like L.A. newsletter? Every Monday and Thursday we send the best things to do in Los Angeles straight to your inbox! Sign-up here.]
Dining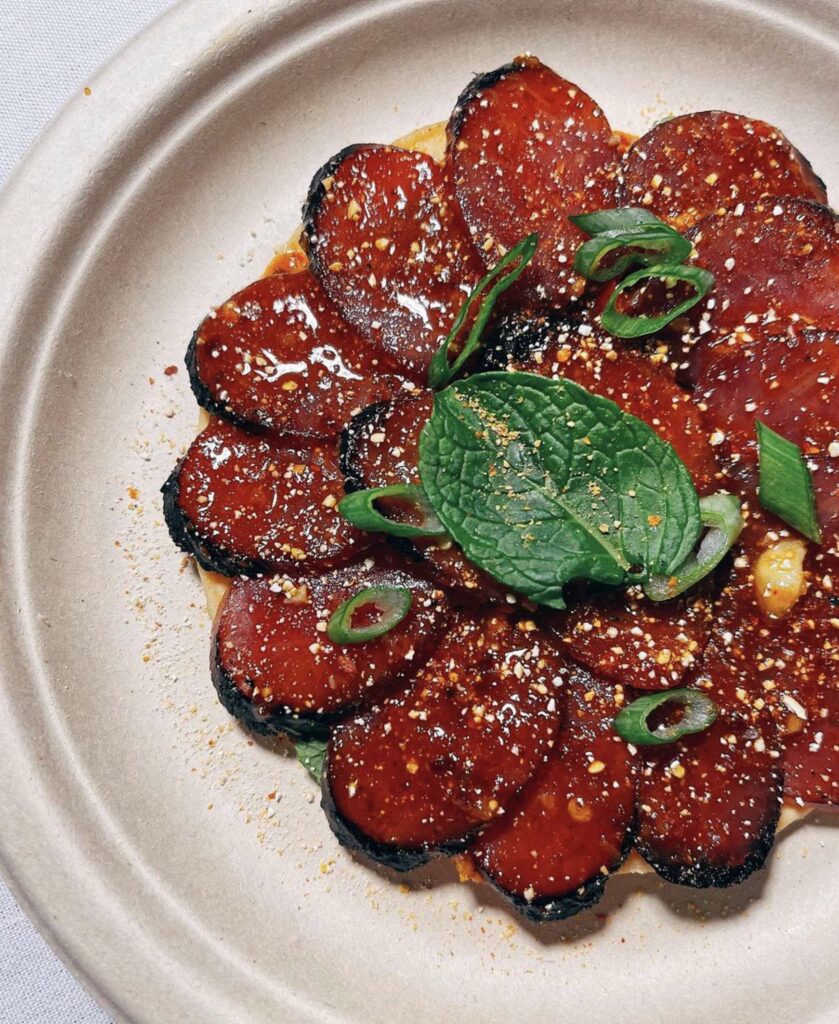 OTOTO at Anajak's Thai Taco Tuesday -> [UPDATE: This event has been postponed and rescheduled for April 19] Anajak Thai's Justin Pichetrungsi and OTOTO's Charles Namba are back with a Taco Tuesday collaboration this week at Justin's Sherman Oaks restaurant. Two tacos will be featured including a Buta Shogayaki Taco, a ginger-braised Peads and Barnett pork belly taco topped with salsa, avocado and red onion; and a Shiso and Nori Pupusa with Oaxaca cheese and pickled daikon slaw. Anajak Thai's regular Taco Tuesday rotations like their Chinese Sausage Tostada will also be on the menu and OTOTO's Courtney Kaplan will be pouring a selection of premium sake to pair with the meal for the evening. The fun starts at 6:15 p.m. No reservations and tacos are on a first come first served basis. 
Melenie Talks Wine -> On Friday, April 15 Melanie Wine Bar will host a wine talk and tasting class focused on orange wine. The one-hour talk will help guests understand how orange wine is made and how this wine has become mainstream once again. Tickets cost $55 per person.
Pitfire Pizza's Freedom Pie -> For the month of April Pitfire Pizza has renamed their classic "Say Cheese" pizza to the "Freedom Pie" for every Freedom Pie sold $1 will go to support the Ukrainian refugee relief benefitting World Central Kitchen.
Sons of Mezcal at Madre -> Madre will host a special one-night event this Wednesday, highlighted by a screening of the documentary Sons of Mezcal at the restaurant's West Hollywood location. The ticketed event offers two options: The full experience cost $175 per person and includes a welcome cocktail, a Zapotec ceremony, a three course dinner, a flight of four mezcals from Mescalero's featured in the film, screening of the film and a Q&A with the director. A $75 option includes a mezcal flight, documentary screening and Q&A.
---
Any notes or corrections? Want to suggest an event we should add to an upcoming list? Hit us up at [email protected].