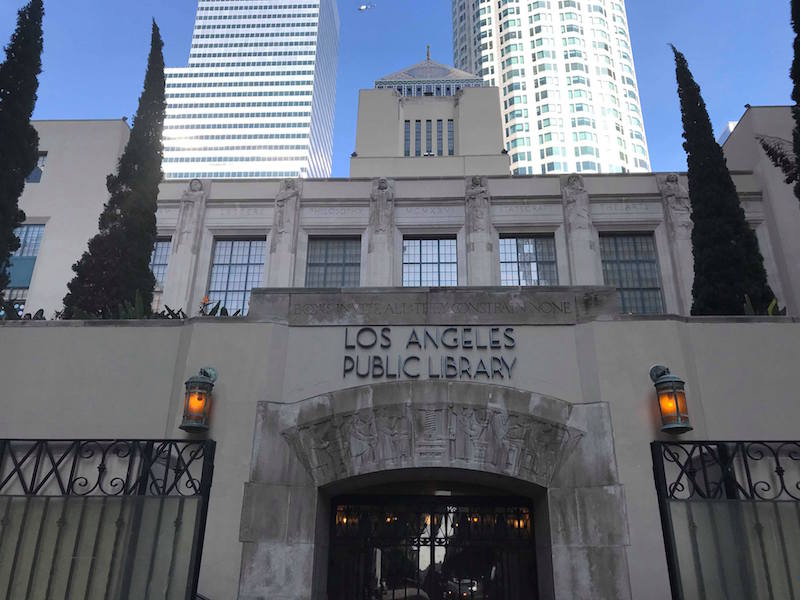 Looking to fill up your weekend social calendar? You came to the right place.
This November 3-5 in Los Angeles, you'll find a fresh edition of Culture Break, Back to the Valley in Van Nuys, an On Air Open House at dublab, Three Weavers 9th Anniversary Block Party, a Metro Bike Share Community Ride, Self-Help Graphics' Día de los Muertos, a Sour Beer Festival at Angel City Brewery, Anime Pasadena, Todo Craft Fair, and much more. We'll get you started planning below.
Make Metro Part of Your Weekend
Culture Break LA -> This Saturday, the Culture Break LA's ongoing series of pop-up activations heads to Plaza de California for an early afternoon of entertainment featuring a set by DJ VFRESH, acoustic Americana jams from The Hollow Trees, and stories and puppetry from KidTime StoryTime. Plus you can check out sculptures from Calder Greenwood, an ice cream truck, and even a petting zoo. The program runs from 11 a.m. to 2 p.m. All free to attend. More info here.
Go Metro: Take the A or E Line to Historic Broadway Station
More Things To Do This Weekend
M = Less than .5 miles from an L.A. Metro Station, FA = Free Admission, TP = Top Pick
---
Under Pressure at Beyond The Streets – FA TP > This Friday, a new group show of contemporary airbrush artists curated by L.A. graffiti artist Mister Cartoon opens at Beyond The Streets & Control Gallery at 434 N La Brea Ave. Under Pressure features 16 artists from a wide range of backgrounds, ages, and techniques, showcasing the historic significance and evolution of airbrush as an artistic medium. Friday's opening reception runs from 7 to 9 p.m., and the works will remain on display through December 23. Free to attend. More info here.
John Williams Spotlight: E.T the Extra-Terrestrial in Concert-> As part of a multiyear retrospective, legendary composer John Williamns has curated a series dedicated to film music at the Walt Disney Concert Hall, with concerts to be conducted by Gustavo Dudamel, David Newman, and Thomas Wilkins. This week (Thursday and Friday) Dudamel leads John Williams' timeless score for Steven Spielberg's E.T the Extra-Terrestrial. More info here.
Ice Santa Monica -> Starting this week, Ice Santa Monica is back with an 8,000 square-foot ice rink pop-up at the intersection of Arizona Ave and 5th St in Downtown Santa Monica. Skate rental and admission is $22. The rink is open daily through January 15. More info here.
Food and Film: Amuse Bouche – FA TP > The Hammers' quarterly Food and Film series returns on Friday, with a delectable selection of international short films centered around our relationship with food and with one another. Curated in close collaboration with renowned chef Alice Waters, the screening will kick off with an introduction by Waters herself. Event starts at 7:30 p.m. Admission to the screening and the museum is free. More info here.
Chinatown 1880 to 1939 at Union Station – M FA > Chinatown 1880 to 1939 is a year-long exhibit at the Union Station Waiting Room Gallery, running now until Fall 2024. This collaborative effort features augmented reality technology that brings the history of Los Angeles' original Chinatown to life through QR code scanning. Visitors will explore the multicultural community's past, dating back to the mid-19th century, and witness historical photographs, oral history recordings, and artifacts superimposed onto Union Station's surroundings. More info here.
Spaghetti Festival at The Elysian -> Now through November 11, The Elysian Theater hosts new plays and performances produced by emerging talent, all being presented for the first time, and all in the spirit of "let's throw it against the wall and see what sticks!" Get tickets, more information and see the full lineup of shows here.
First Fridays in Long Beach – FA > The November edition of First Fridays along Atlantic Ave in Long Beach celebrates Día de los Muertos with a community ofrenda, mariachi, and dance performances, plus the monthly assortment of extended hours at participating businesses, and special discounts. Runs 6:30 to 9:30 p.m. More info here.
La Cage -> Experience the electric La Cage live show at Hollywood's Roosevelt's secret theatre this Friday. Inspired by the golden age of supper clubs and the iconic La Cage Aux Folles nightclub, the evening includes live vocals, dazzling dance, and a live band, all paying tribute to drag culture pioneers with emcee Tommi Rose and surprise celebrity guests like Cheyenne Jackson and Ada Vox. Audiences can also sip on classic cocktails and dine on Cinegrill Theatre's supper club inspired menu. La Cage shows run on select Friday nights at 7 p.m. and 10 p.m. Tickets for the show start at $55. More info here.
Back to the Valley -> On Saturday, head to an all-day celebration of the San Fernando Valley presented by My Valley Pass at Van Nuys City Hall, highlighted by a double-feature film screening La Bamba (1987) and Back To The Future (1985). The event also includes an array of family-friendly entertainment such as live tribute bands, movie cars on display, food trucks, Hot Wheels Racing, a green screen photo booth, and more. Tickets start at $3 for kids (ages 2-12) or $5 for Adults. Runs 2 to 10 p.m. More info here.
On Air Open House – FA TP > Head to dublab HQ this Saturday for an On Air Open House featuring immersive sound sculptures, installations, mixers, and talks. Programming for the day includes a Foley Performance from Emmy-winner Joanna Fang, a listening station from 'Ear Hustle,' and a history of spatial sound with audio technologist KamranV. All free to attend. Runs 2 to 8 p.m. More info here.
Indie-Pendent Voices: A Celebration of Authors and Zines –M FA TP > On Saturday, Central Library hosts a day of free panels and workshops devoted to independent publishers, authors, and DIY zine creators. None the in-person programs require registration, but some have limited capacity and will be filled on a first-come-first-served basis. Runs from 10 a.m. to 3 p.m. More info here.
Applefest Fall Festival at Benny Boy Brewing – FA > This Saturday and Sunday, Benny Boy Brewing welcomes the sweater weather season with a weekend of cider focused fun. Enjoy delicious comfort food from River Street BBQ, Gumbo Boys, Zef BBQ, and Wellie Belly, along with tempting apple pies and cider donuts from Just What I Kneaded and Amiga Amore. Try Benny Boy's mulled cider, 2023 Pippin Pommeau Part Deux, and take home a Pippin Cider four-pack. Get hands-on at the Community Crush, helping with apple sorting and pressing. Free to attend, this event is for ages 21+. More info here.
Día de los Muertos Celebration with Self-Help Graphics – FA TP >  Self Help Graphics Día de los Muertos celebration returns this Saturday with live music, altars, food and danza blessings, all taking place at Civic Center Park in East LA. Runs 3 to 8 p.m. Free to attend. More info here.
Three Weavers 9th Anniversary Block Party – M FA >Three Weavers Brewing in Inglewood celebrates 9 years of business with an anniversary block party this Saturday featuring tunes by Mixed Roots DJ Collective and Tikitronic, food offerings from Love Hour, Vegan Hooligans, BakeHouse LA and Churnt Creamery, pop-ups shops by Snoopy's Clothing and Dusty Records, and dog adoptions by The Lovejoy Foundation. Plus they'll have a new IPA release to mark the occasion. Event runs from 1 to 10 p.m. Free to attend. More info here.
In Todo Craft Fair – M > In Todo at FRANKIE Los Angeles in Boyle Heights is a curated craft fair spotlighting over 100 BIPOC artists and small business owners in the fields of art, apparel, beauty, food, and home goods. This event prioritizes diversity in the creative space, filling the representation gap and celebrating the talents of BIPOC entrepreneurs. Runs Saturday and Sunday from 10 a.m. to 5 p.m. Single day admission is $10, and a weekend pass is $16. More info here.
Anime Pasadena – M > The fifth annual anime and cosplay event at The Pasadena Convention Center expands its two-day program (Saturday and Sunday) to offer a wide array of activities, featuring over 350 vendors, more than 45 celebrity guests, music, games, panels, and much more. This year will also feature a 'Dragon Hall Z,' offering a free arcade zone, professional photo rooms, a maid café, Anime Fire giveaways, and a main stage. Other activities include a gaming tournament, anime karaoke, a free scavenger hunt, and a diverse artists' alley. Tickets start at $30. More info here.
Metro Bike Share Community Ride – M FA TP > Start your Sunday with a Metro Bike Share Community Ride. The 4-mile course highlights public art in Koreatown and several distinctive architectural landmarks in the neighborhood. Starts at 10 a.m. Free to attend with RSVP. More info here.
Día de los Muertos at the Natural History Museum – M > Join the Natural History Museum this Sunday as they celebrate Día de los Muertos (Day of the Dead), a cherished tradition in Mexico and Latin America that honors and remembers departed loved ones. Experience live music, take part in creative art activities, and explore NHM's thoughtful ofrenda (altar) dedicated to the memory of the departed. Access to the celebration is included in admission. More info here.
Lanterman Radio Roundup: Tales From the Darkside – FA TP > This Sunday, the historic Lanterman House in La Cañada Flintridge will host a live program of spooky radio plays from the Golden Age of Radio, each paired with musical accompaniment, sound effects, and audience participation. The event goes from 2:30 to 4 p.m., and is free to attend. No RSVP is required, but keep in mind seating is limited to 60 guests in the venue's ballroom, and seating is first-come, first-served. More info here.
Trolls Triple Feature – FA > You ready to watch the entire Trolls trilogy in one sitting? On Sunday, Aero Theatre in Santa Monica is hosting a triple feature of Trolls, Trolls World Tour, and Trolls Band Together, with the third screening to include a Q&A with filmmakers Walt Dohrn and Tim Heitz, producer Gina Shay, screenwriter Elizabeth Tippet, visual effects supervisor Marc J. Scott and head of story Colin Jack. The screenings are free to attend, but seating is first-come, first-served after RSPV-ing. The first film begins at 12:30 p.m. More info here.
Sour to the People at Angel City Brewery – M FA > The 4th annual Sour to the People festival returns this Sunday to highlight a selection of aged sour brews, straight from Angel Brewery's cellar, as well as some new releases. There will be continuous live music with bands performing on three different stages throughout the event and plenty of food specials at both Angel City and Truly LA that pair with sour beers. Runs noon to 6 p.m., and free to attend. More info here.
Dining & Drinking
(picks by Christina Champlin)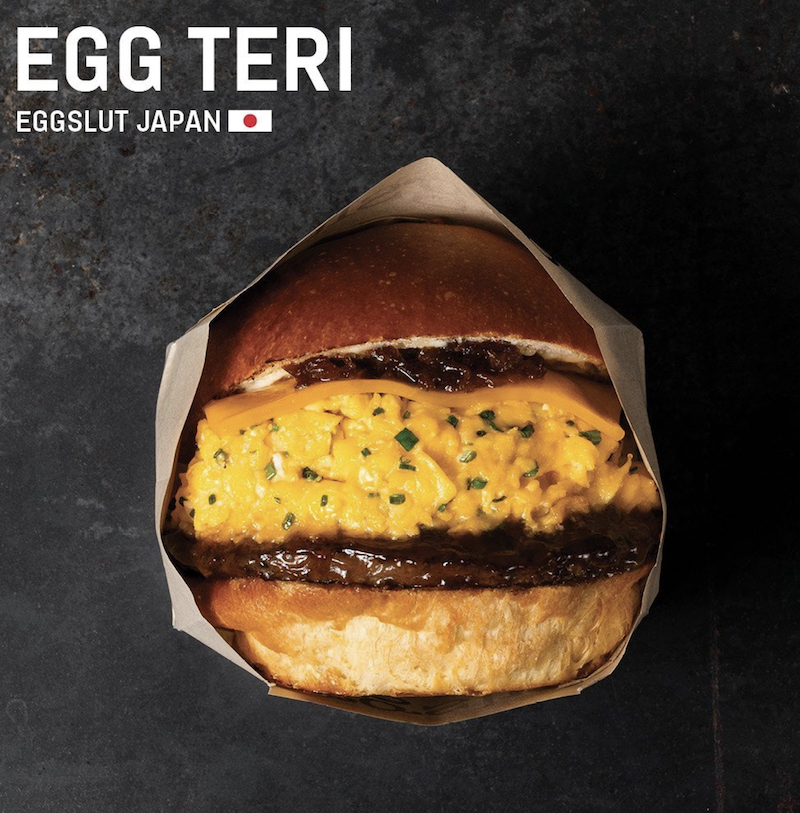 10 Years of Eggslut -> Eggslut marks a decade at Grand Central Market with a month-long celebration featuring unique menu items from Eggslut locations across the globe. Every weekend throughout November, you can savor a taste of Eggslut's international offerings, beginning with this weekend's showcas of the Egg Teri and Ice Sando from their Japanese menu. More info here. 
The Serrano Experience at Alma's -> On Friday, Alma welcomes Chef Jorge Serrano of The Serrano Experience to their East Hollywood cider focused bar for a delicious pop-up featuring hand sliced Iberico ham and Spanish tapas that pair perfectly with basque cider. Items are all à la carte. The fun starts at 5 p.m. More info here.
Sweet Rose Creamery x Brightland -> Sweet Rose Creamery is partnering with California's Brightland to launch a limited-edition ice cream flavor for the month of November. The Olive Oil Almond combines Brightland's signature extra virgin olive oil, ALIVE, with a rich custard base and toasted organic almonds from Fat Uncle Farms. This creamy, vibrant flavor is perfect for enhancing pumpkin or pecan pies during Friendsgiving and Thanksgiving gatherings. Find it at Sweet Rose's Brentwood Country Mart and Main Street shops now until November 30. 
---
Want to get the best things to do in L.A. sent straight to your inbox? Join over 60,000 Angelenos who subscribe to our twice weekly email newsletter!
By subscribing, you agree to our terms of use and privacy policy and consent to receive emails from We Like L.A. about news, events, offers, and partner promotions.