Craving an authentic New England-style lobster roll? How about a real-deal Chicago deep dish pizza? Wouldn't it be awesome if you could eat all that and more without having to buy a plane ticket out of Los Angeles?
Well the folks over at Thrillist want to help you eat your way across America this weekend with their Pop-Up Culinary Road Trip. They've hand selected some of America's finest foodie spots and bakeries to serve up culinary delights all this weekend at a pop-up food event taking place in Hollywood.
Among the food available will be Chicago's very own Gino's East Deep Dish Pizza, a Georgetown Cupcake from Washington D.C. and a Philly Cheesesteak from Tony Luke's.
There will also live music, giveaways, and delicious snacks and soda from Route 66, Spindrift and Route 11 Chips.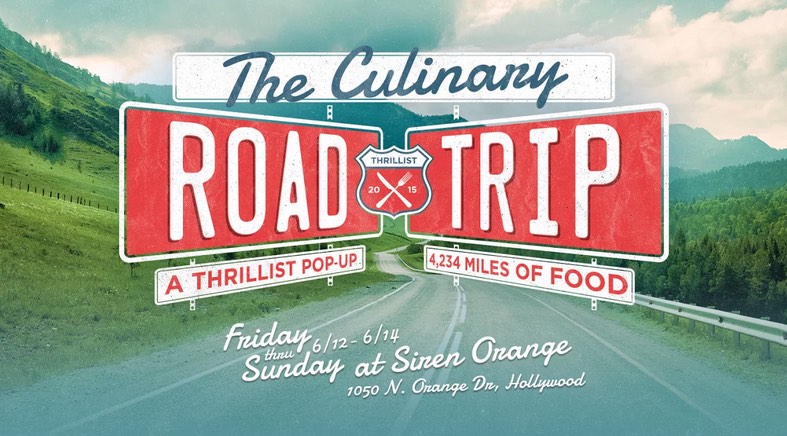 Admission to The Culinary Road Trip is $33.
The events will take place at Siren Orange Studios from June 12-14 (Friday, Saturday and Sunday) with each day holding multiple two-hour sessions as follows:
FRIDAY JUNE 12TH
6:00pm – 8:00pm
7:00pm – 9:00pm
8:00pm – 10:00pm
SATURDAY JUNE 13TH
12:00pm – 2:00pm
1:00pm – 3:00pm
2:00pm – 4:00pm
SUNDAY JUNE 14TH
12:00pm – 2:00pm
1:00pm – 3:00pm
2:00pm – 4:00pm
Tickets are available via the Thrillist website.
Siren Orange Studios is located at 1050 N. Orange Dr, Los Angeles 90038.
Enjoy!