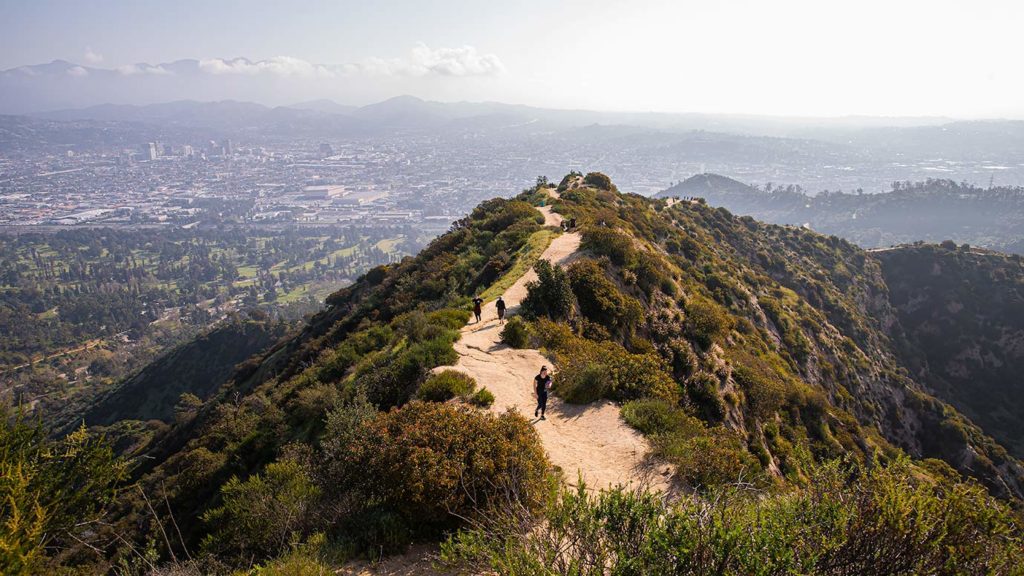 In the latest episode of We Talk L.A., we welcome Modern Hiker's Casey Schreiner to chat about his new book, Discovering Griffith Park, and to discuss his outlook on reopening area trails. Schreiner expects that many counties will take a cautious approach to loosening restrictions, and he hopes that Los Angeles's myriad land use agencies are on the same page when parks do inevitably (hopefully) start reopening.
In the second part of our conversation, Schreiner dives deeper into the complicated legacy of Griffith J. Griffith. Griffith's benevolence changed L.A. forever, but his personal life was steeped in scandal. (This was the man who shot his wife in the face after accusing her—incorrectly—of poisoning him.) We discuss.
Other topics include the multiple ways to see to the Hollywood Sign, issues of crowding and overuse in Griffith Park, and why it's important to acknowledge the native inhabitants who occupied the territory of Los Angeles before the idea of this city even existed.
You can listen to the full episode above. Schreiner's new book Discovering Griffith Park comes out on May 15. You can pre-order it now on Amazon or via independent retailers on Bookstore.