To go or not to go… is that the question? If we're talking about free Shakespeare performances in Los Angeles over the summer of 2022 then my answer is a resounding YES.
If you feel the same, then your next query probably is, "What are my options?" Let's discuss below.
Shakespeare in The Park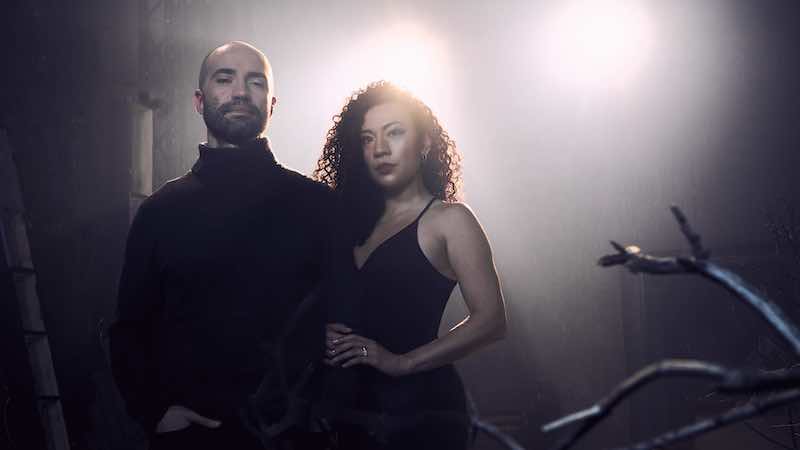 The Independent Shakespeare Co. has been offering Angelenos free theatrical performances going back almost 20 years to shows first hosted at Barnsdall Park. Their annual Griffith Park Shakespeare Festival has since grown to become one of the L.A.'s signature summer events, routinely drawing thousands of annual attendees.
This year's fest goes beyond The Bard's works with a staging of Franicis Beaumont's Knight of the Burning Pestle on Wednesdays to Sundays, from July 2-31. Then, beginning August 6, the ISC begins performances of Macbeth, to be held on the same Wednesday-Sunday schedule through September 4. All in all, that's 10 weeks worth of free shows.
Both productions will be held at the dell at the top of the Old Zoo because of ongoing construction near the traditional staging area on the lawn. The alternate space accommodates fewer attendees, which means this year's festival may be a harder ticket to come by.
On that note, free registration to all festival dates will open on Friday, June 24. Seating is general admission on the grass, first come, first served, which means even if a performance starts at 7 p.m. and you have your ticket, I'd get there at least an hour in advance, if not more (bring a picnic!).
I also suggest you book as early as possible if you know which date you want to attend. They will sell out!
Shakespeare By The Sea
Shakespeare By the Sea has been running strong for over two decades, although their format is a bit different than the ISC's. Rather than have a single location, SBTS runs for about three weeks at their main stage in San Pedro's Point Fermin Park, then travels to (in the case of 2022) a dozen other venues throughout L.A. and Orange Counties over the balance of the summer run. Then, on the final weekend, the production returns to San Pedro for a closing performance.
For 2022, SBTS has two productions in the queue: Much Ado About Nothing and Romeo & Juliet, with evening (usually 7 or 8 p.m.) performances running from June 23 through August 6. Like the ISC's schedule, shows are generally held Wednesday to Thursday (except for the first three weeks), although there are one or two gaps in the schedule.
No tickets are required to attend, but I do recommend arriving early if you plan to attend, and read up on the SBTS "things to bring" page before pack to go. Also, I can tell you from personal experience that if you attend at Point Fermin it gets way chillier than you would expect, so a blanket is a must.
Shakespeare On The Bluff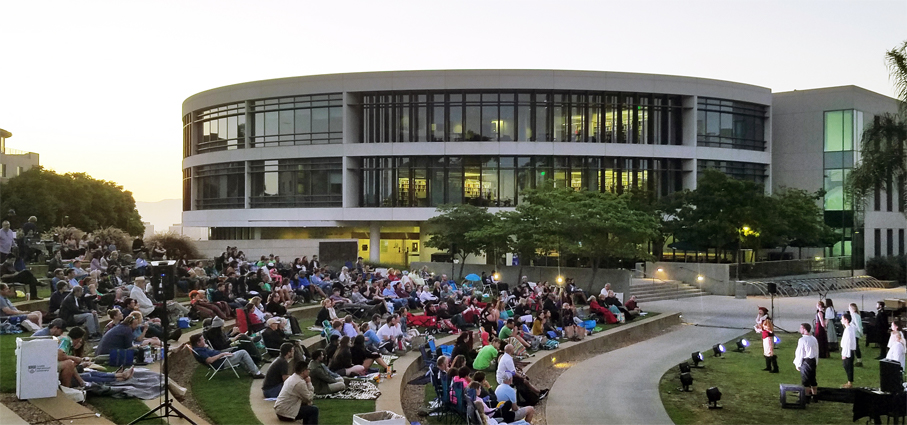 If you're looking for something on a smaller scale, Loyola Marymount University's College of Communication and Fine Arts and Theatre Arts Department has a quartet of free sunset performances over two weekends this summer.
Shakespeare On The Bluff brings a production of Julius Caesar to LMU's Drollinger Family Stage on June 24-25, and then a performance of The Tempest on July 22-23.
It appears that while no ticket is required to attend, you can RSVP (Eventbrite links above) to get a free parking code.
Final Notes
Productions like these are often conditional on the generosity of donors and patrons (both ISC and SBTS are non-profits) and I can tell you from personal experience that live event creators have been hit exceptionally hard over the past two years due to all the COVID-related chaos. If you have the means, I heartily encourage passing along a few bucks if/when you attend.
Also, did I miss anything? Feel free to hit me up at [email protected] if you think there's a free summer Shakespeare event I need to add to the list. Edits and updates are welcome.
---
Want to get the best things to do in L.A. sent straight to your inbox? Join over 60,000 Angelenos who subscriber to our twice weekly email newsletter!
By subscribing, you agree to our terms of use and privacy policy and consent to receive emails from We Like L.A. about news, events, offers, and partner promotions.