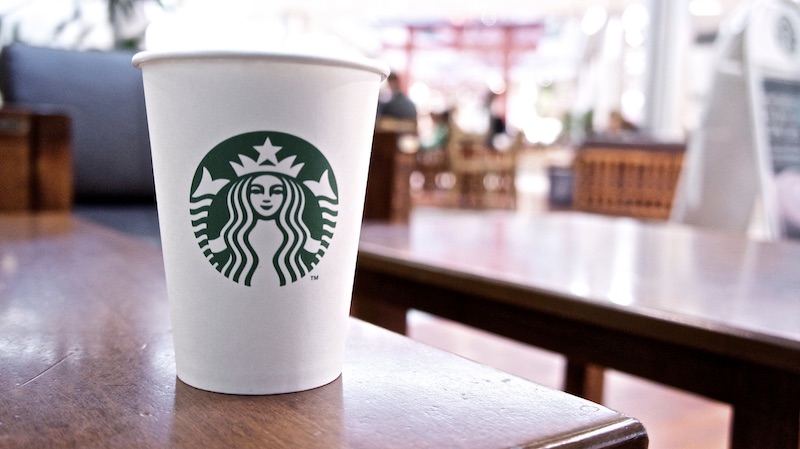 If your 2020 New Year's resolution is to give up coffee, you might want to just stop reading right now. Today Starbucks begins a 'Pop-Up Parties' promotion, which serves up free beverages at select locations for one hour per day for five days straight as we head into the turn of the year.
Here's how the promo breaks down: 200 Starbucks locations around the country are announced each day, and each location will offer one free tall handcrafted espresso drink per customer (nothing blended and no mobile orders) from 1 to 2 p.m. local time. The first group of locations is listed now, and the next batch of 200 will be revealed tomorrow and then each day to follow, through Dec. 31.
For Angelenos looking to score the deal, a quick glance at today's list shows participating locations in Bell Gardens, Downey, Encino, Chinatown, Pasadena, and Glendale. I haven't done a complete canvas of the list, but it looks like there are at least 10 in the greater L.A./O.C. area to choose from among this first batch. You can see the full list here.
My only question now is, how many people will show up for the deal to score just one tall beverage, and how long are they willing to stand in line for? My hypothesis: More than you would think, and for longer than you'd believe.
See you in line!