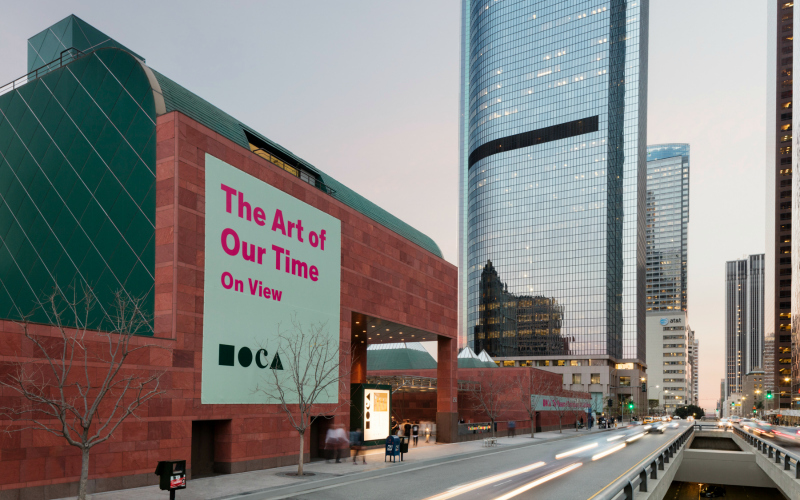 If you're a free museum hound (like yours truly) then we've got some exciting news for you: Admission to the Museum of Contemporary Art in Los Angeles is about to become free, at least for the foreseeable future.
This past Saturday MOCA held their annual benefit inside MOCA's Geffen Contemporary location. The gathering doubled as a 40th birthday celebration for the museum, and it even came with a special birthday gift. It was during the gathering that MOCA board of trustees president Carolyn Clark Powers announced a pledge of $10 million to fund free museum admission.
"I'm committed to MOCA's continued success being at the forefront of diversity, inclusiveness and openness of spirit," Powers told attendees, according to the L.A. Times, "So it gives me great joy to announce my birthday gift to MOCA with a gift of $10 million. And with this gift I challenge the museum to open its doors to free general admission for all."
The Museum told the Times that the $10 million should cover admission costs for the next five years, but the intent behind the move is to make admission permanently free. There is currently no timeline to institute the free admission policy.
Both the Grand Ave location and Little Tokyo location of MOCA charge $15 per adult visitor. Guests can get already get free admission at MOCA on Grand Ave. every Thursday from 5 to 8 p.m.
We'll be sure to update the status of MOCA's admission on our next free museum day round-up.