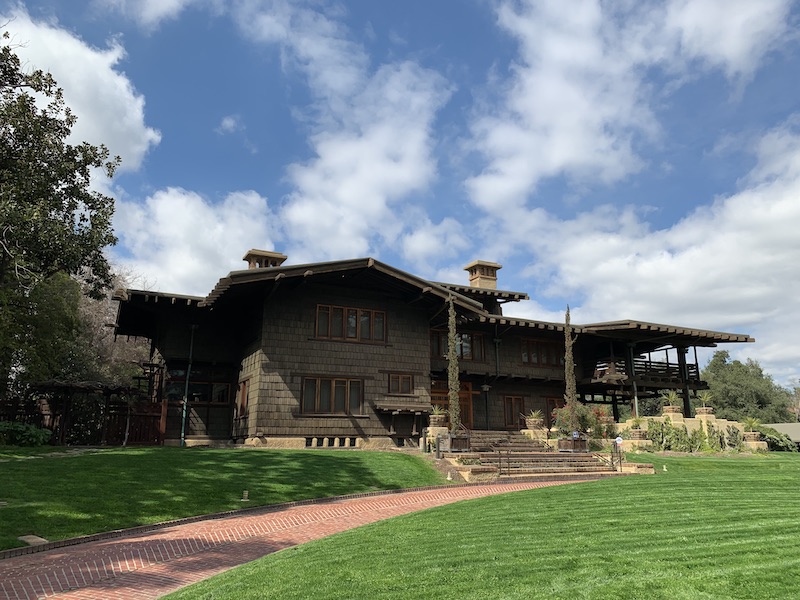 Monsoon season in Los Angeles? A thunderstorm creeped over the San Gabriels last night, but we're hoping a torrential downpour won't dampen your Sunday in L.A. (stay alert!). Either way, we've catalogued a range of options for you to consider.
Here's how we break it down below: One great idea where you can get there by Metro, three top picks to point you in the right direction, and six other quick ideas for those who just need lots of options. Hope it helps, and hope you enjoy your day in Los Angeles.
Make Metro Part of Your Weekend
Every Wednesday we map out a guide to the best free things to do for the weekend taking L.A. Metro. For this Sunday, we recommend CicLAmini Watts, a "mini" version of the open streets event will run north Central Ave, then east along 103rd. Expect the usual pedestrian-oriented experience featuring activities such as self-guided walking tours, scavenger hunts, street games, local business engagements, and art and cultural activities along the entire 2-mile course. Runs 9 a.m. to 3 p.m. Free to attend. More info here.
GO METRO: Take the A Line to 103rd / Watts Towers station OR Take the 53 Line along Long Beach Blvd OR Take the 55 along Compton Blvd.
Three Top Picks To Do This Saturday
M = Less than .5 miles from an L.A. Metro Station, FA = Free Admission
Museums of the Arroyo Day – M FA > Five museums and historic homes along the Arroyo Seco offer free admission for the annual Museums of The Arroyo Day, this Sunday. Participants include The Gamble House, Heritage Square, the L.A. Police Museum, the Lummis Home, and the Pasadena Museum of History. Free shuttles connect museums for those who want to visit multiple locations. Runs noon to 5 p.m., with last admission at 4 p.m. More info here.
Pick Pico Festival – M FA > After a three-year hiatus, the Pick Pico neighborhood street fair is back this Sunday with a 100+ booths/vendors, a kids zone, face painting, live entertainment, and food, all centered around the intersection of Pico Blvd and Overland Ave. The last event drew over 5,000 visitors, so expect a crowd! Free admission. Runs 11 a.m. to 3 p.m. More info here.
Macabre Masquerade: A Gothic Masquerade Experience – M > Witches Brew Events (Carnaval de la Lune, The Krampus Tavern, Tiki Noire) are bringing an immersive Masquerade Ball inspired by the works of Edgar Allan Poe to The Globe Theater this Sunday. Expect an evening of themed cocktails, tarot readings, roaming characters, poetry, and photo opportunities, all paired with a seven-act cabaret/burlesque presentation. Tickets range from $69.99-$119.99. Elegant formal or cocktail attire is required. Starts at 6 p.m. More info here.
Six More Things To Do in L.A. Today
---
Want to get the best things to do in L.A. sent straight to your inbox? Join over 60,000 Angelenos who subscribe to our twice weekly email newsletter!
By subscribing, you agree to our terms of use and privacy policy and consent to receive emails from We Like L.A. about news, events, offers, and partner promotions.