Books in their physical form may be going the way of the dinosaur, but not they're not dead yet. And for many, perhaps the hope is that the written word in it's real life ink-and-paper form will never go away completely.
After all, there is something kind of cool about the texture of the cover in your hand, the sound of a crisp page turning, even the smell of a tome being opened anew after lying comatose for years on a dusty shelf.
And In this regard, there are many great bookstores in Los Angeles where exactly this kind of experience can be cherished.
So if you're one of the bibliophiles out there longing for the feel of a good book in your hand, check out the rundown below for some great ideas on where new book adventures might be had in the city of angels. And if you think we missed some, feel free to comment with your favorite shop at the end of the list.
Enjoy.
The Last Bookstore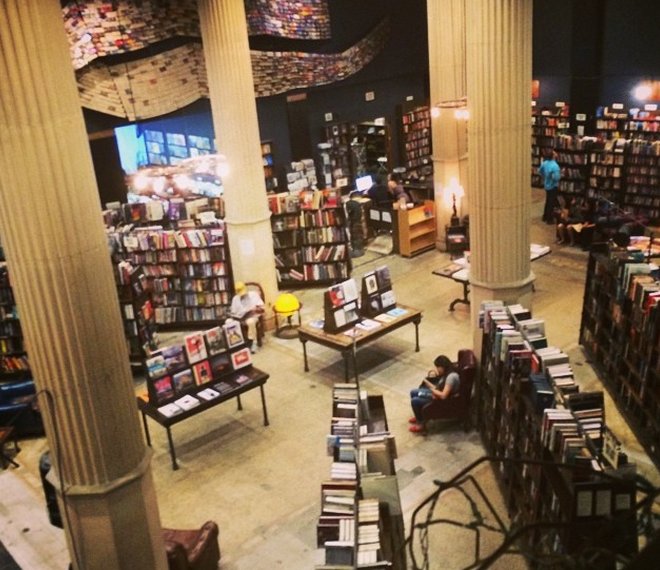 [Photo Credit: welikela]
For my money, the best used bookstore in Los Angeles. The upstairs section of $1 books is absolutely overwhelming. Located in the heart of downtown L.A.
453 S Spring St
Los Angeles, CA 90013
(213) 488-0599
Additional info on the Last Bookstore.
Vroman's Bookstore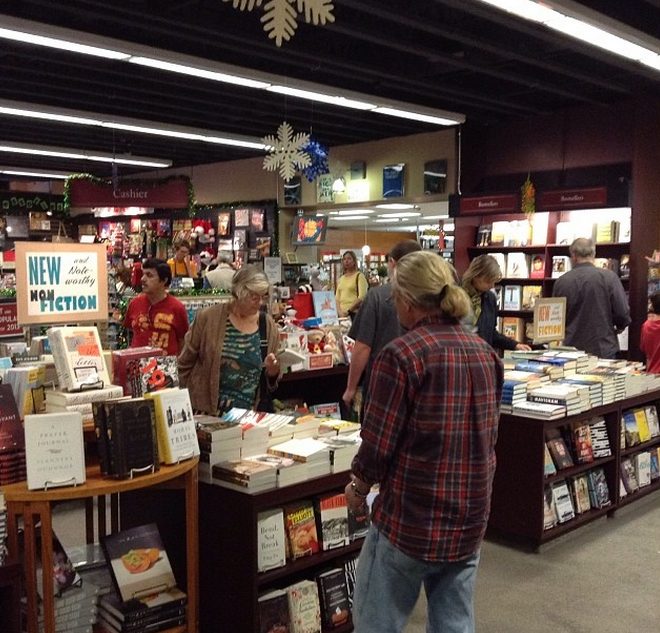 [Photo Credit: vromansbookstore]
Two locations in northeastern Los Angeles, one in the playhouse district of Pasadena on Colorado Blvd  and the other a bit further east off Foothill. They host a good number of regular events, which is great, and I (having lived in Old Town for a few years) can personally attest that their employees are super knowledgable and make very solid recommendations.
695 E Colorado Blvd
Pasadena, CA 91101
(626) 449-5320
Additional Info on Yelp
OR
3729 E Foothill Blvd
Pasadena, CA 91107
(626) 351-0828
Additional info on Yelp
Dark Delicacies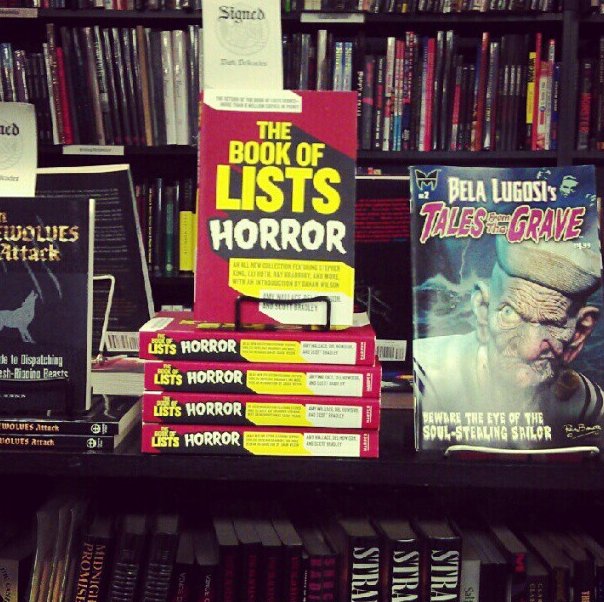 [Photo Credit: carlosrossi]
Horror, horror, horror…. Did I mention that this place likes horror books? If you're looking for a bookstore that specializes in the occult, then this is the place in Los Angeles. Plus they host frequent author signings and overall it's a great information hub for all the weirdness going on in the city generally.
3512 W Magnolia Blvd
Burbank, CA 91505
(818) 556-6660
Additional info on Yelp
Children's Book World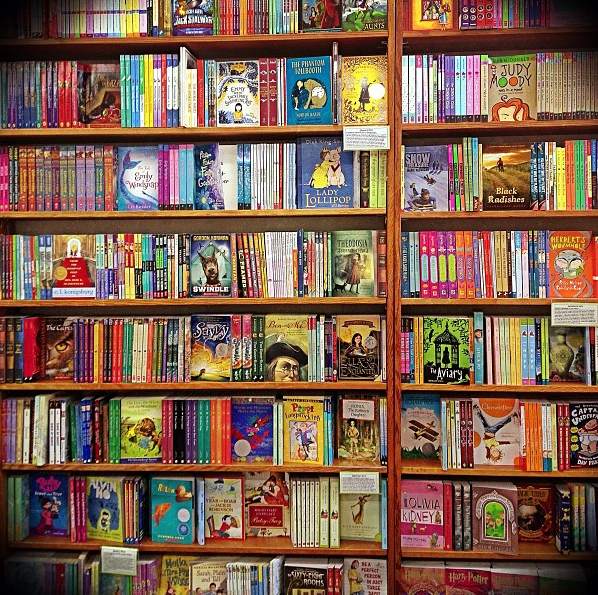 [Photo Credit: eamathe]
Incredible selection of Children's books, maybe the best in the city. If you're looking for a reading related gift for a youngster this is the place.
10580 1/2 W Pico Blvd
Los Angeles, CA 90064
(310) 559-2665
Additional info on Yelp
Skylight Books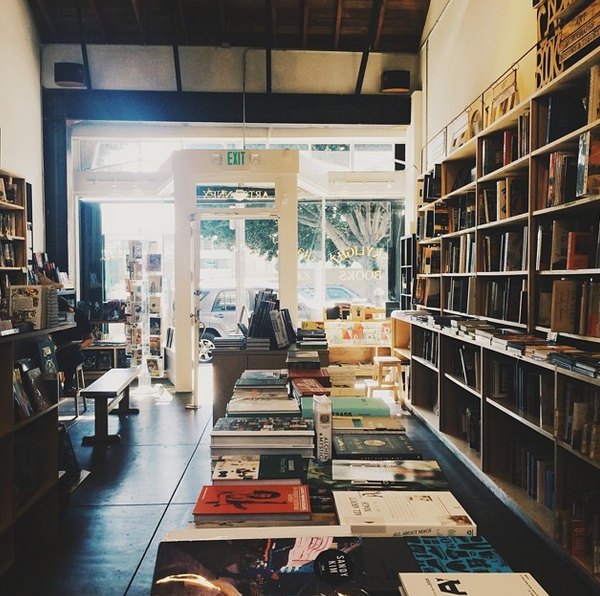 [Photo Credit: jatecson]
Modest sized bookstore with a great personality (you'll probably notice the owner's cat roaming around the place when you visit). Staff is a bit on the hipster side of things but they're usually pretty knowledgable, and the place hosts an array of author readings from time to time.
1818 N Vermont Ave
Los Angeles, CA 90027
(323) 660-1175
Additional info on Yelp
Small World Books
A modest independent bookstore with a killer location right on the Venice Boardwalk.
1407 Ocean Front Walk
Venice, CA 90291
(310) 399-2360
Additional info on Yelp
Book Soup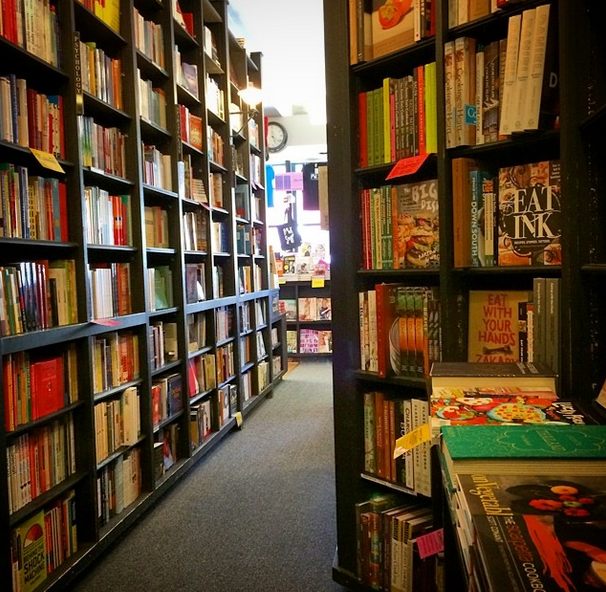 [Photo Credit: cathyt23]
An iconic bookstore on the Sunset Strip in WeHo. The selection is massive, the customer service is solid, and the shelves of books are towering.
You need to visit this place at least once to fully appreciate it.
8818 W Sunset Blvd
West Hollywood, CA 90069
(310) 659-3110
Additional info on Yelp
Traveler's Bookcase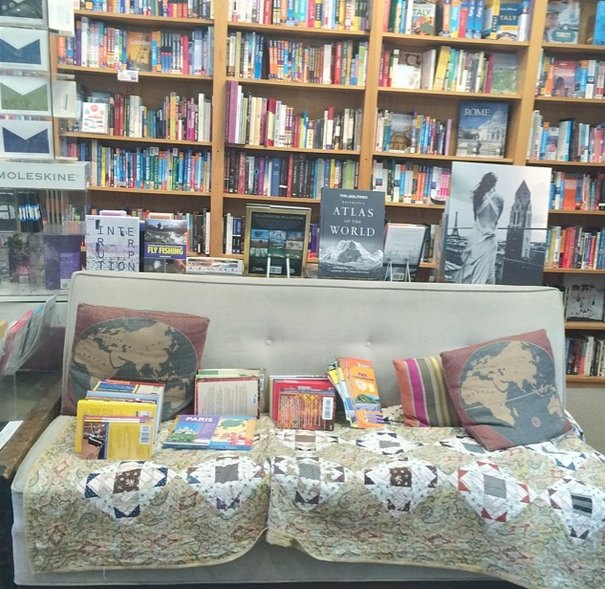 [Photo Credit: sodapoppr]
Best travel bookstore in the city. Period.
8375 W 3rd St
Los Angeles, CA 90048
(323) 655-0575
Additional info on Yelp
Hennessey & Ingalls Bookstore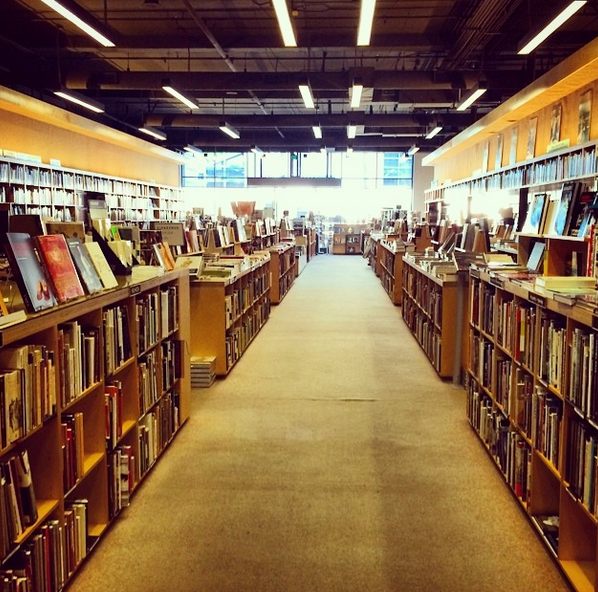 [Photo Credit: ondrejchudy]
The best bookstore in L.A. to find a selection of art and architecture books. Super quality, but definitely not on the cheap side.
214 Wilshire Blvd
Santa Monica, CA 90401
(424) 285-6458
Additional info on Yelp
Gatsby Books
[Photo Credit: kajora]
Small independent bookstore a few blocks north of Cal St. Long Beach. The owner Sean is renowned for his helpfulness in aiding customers to find what they're seeking.
5535 E Spring St
Long Beach, CA 90808
(562) 208-5862
Additional info on Yelp
Iliad Book Shop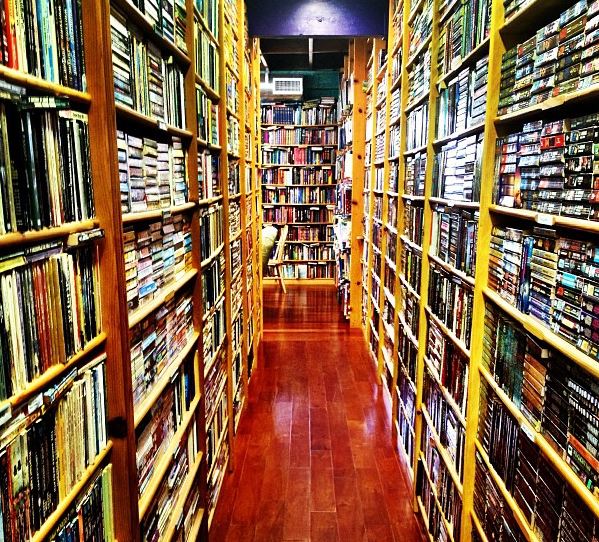 [Photo Credit: emiliooooooo]
Another option for used books. Cool section in front with $1 or $2 books and if you're looking to sell books they'll offer you cash monies.
5400 Cahuenga Blvd
North Hollywood, CA 91601
(818) 509-2665
Brand Bookshop [CLOSED]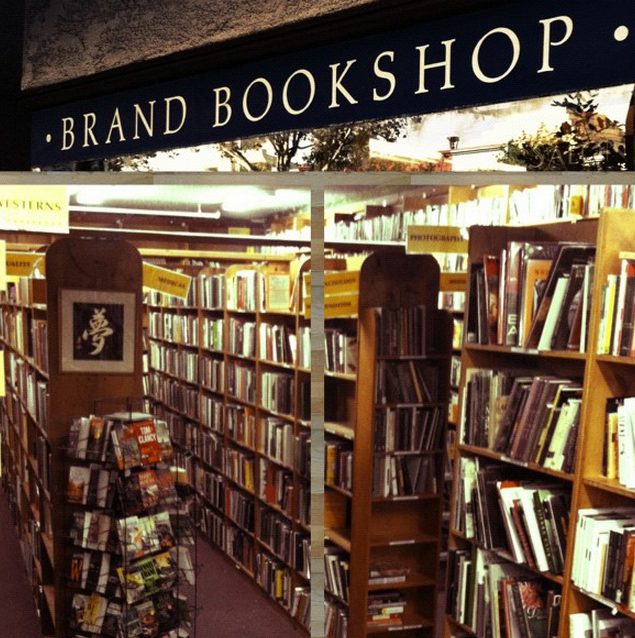 [Photo Credit: melissaimari]
This is/was one of the coolest locally owned shops in Glendale. Sadly, at the time of writing of this article Brand is in the process of closing down after 29 years in business. Inventory is going to be heavily discounted up until the doors are shuttered (they recently announced they'll be staying open until the end of September, 2014).
[EDITOR'S NOTE: Since Brand is now closed, we added a few other options in an addendum at the conclusion of this article]
231 N Brand Blvd
Glendale, CA 91203
(818) 507-5943
Additional info on Yelp
A few other bookstores worth mentioning…
Libros Schmibros: A cool yet unpretenious lending library in Boyle Heights.
Eso Won Books: Small independent bookstore that specializes in the African American experience.
Alias Books : Highly curated independent bookstore with two locations, one in Atwater Village, the other off Sawtelle on the west side.
Bookfellows / Mystery & Imagination: Reader recommended spot for Sci-Fi and Fantasy books.
Any of your favorite bookstores missing from the list? Let us know in the comments below so we can add them to the honorable mentions section 🙂