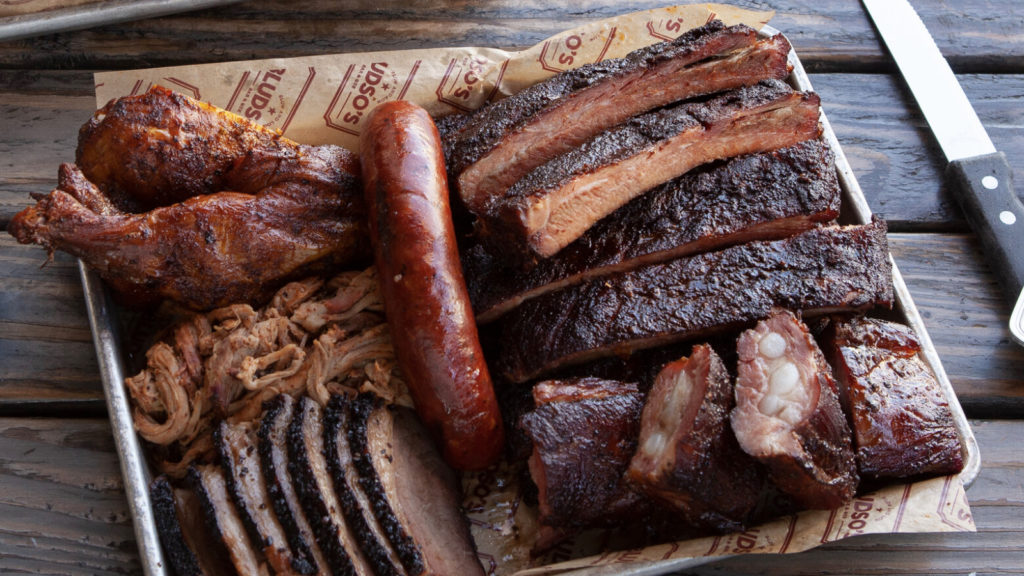 When Angelenos talk about barbecue, Kevin Bludso's revered BBQ stand in Compton is often top of mind. The Texas-style recipes passed down from Bludso's grandmother have delighted Angelenos for over a decade. When the original Bludso location closed in 2016, Bludso's Bar & Que sprung up on La Brea in the Fairfax District.
If you haven't had a chance to try it, there is no better time than Tuesday, August 18 when the world's biggest charcoal company, Kingsford Charcoal, will apply a $23 credit to anyone ordering food from Bludso's Bar & Que through the ChowNow platform. That's right. You get to spend $23 on whatever you like. We highly suggest the 14-hour slow-smoked brisket or the ribs.
This sweet deal is thanks to Kingsford Charcoal's latest "Famous Bites" initiative, which aims to celebrate some of the best pit-masters across the country by dropping $5,000 tabs at each location for locals to take advantage of on select dates.  
For Angelenos, the Bludso's Bar & Que Kingsford tab will open on Tuesday, August 18 on a first-come, first-served basis from 11:30 a.m. to 3 p.m. and again from 5 to 9 p.m. or until the $5,000 tab is maxed out. That means around 217 people can receive this promotion. The only catch is that guests must order at least $23.50 worth of food for the promo code "Kingsford" to activate. Meaning you still have to pay just a little for a lot of tasty barbecue.