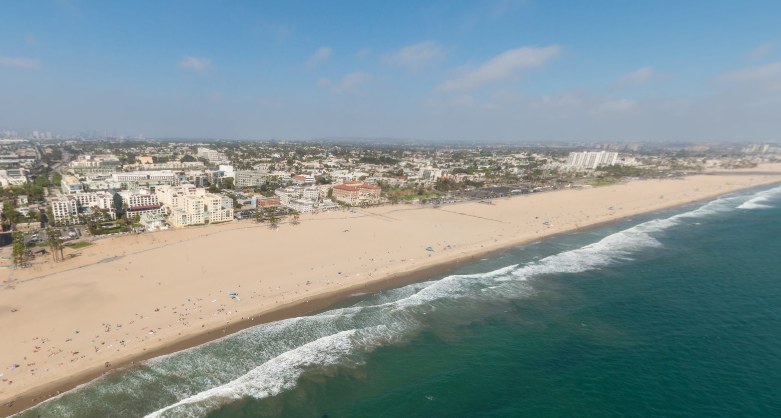 Ever wish you could fly through the skies of Los Angeles looking down on the city from way on high and taking in the expansive beauty of it all at once?
Well the folks at 100 Digital Destinations have taken to the air and snapped some amazing photographs, which they have now turned into an interactive, fully clickable panoramic experience (think sort of like Google Street View… except more like Google Sky View)
Each panoramic image is about 50 megapixels in size, meaning you can zoom in with awesome quality and get a birds-eye view of some of L.A.'s most beautiful coastal neighborhoods.
So far the creators have captured Santa Monica, Venice, and LAX but they have promised more panoramas are on the way, including Beverly Hills, DTLA, and Hollywood.
We embedded a couple sceenshots below by way of preview, but to see the real deal panoramas click over to the 100 Digital Destinations website to get the full 360 degree perspective.
Enjoy the view!
[h/t: r/losangeles]