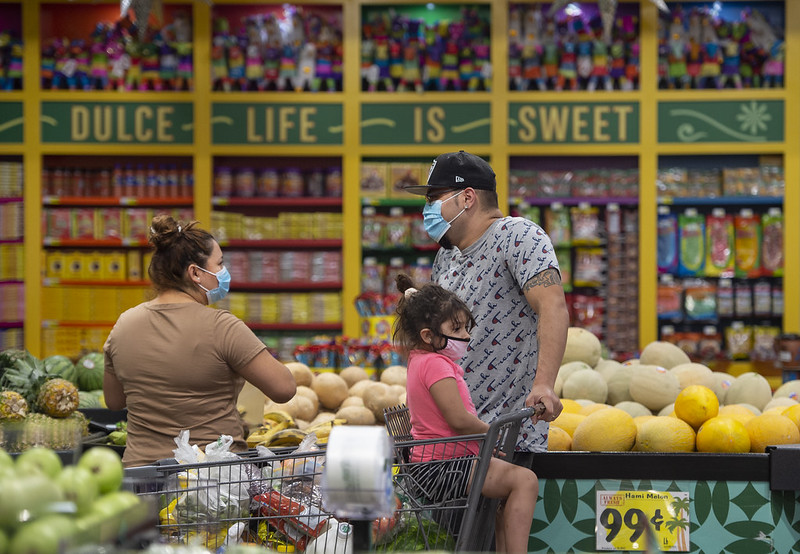 For your Wednesday: Hero pay goes countywide, Tiger Woods is recovering from surgery after a near-fatal car crash, vaccine appointment codes are getting passed around text groups, and daily case counts keep moving in the right direction. This is your news brief. Take it!
Morning News Rundown
By a vote of 4 to 1, the Los Angeles County Board of Supervisors has ratified a 'Hero Pay' ordinance mandating a $5 per hour wage increase for retail and grocery workers in unincorporated areas of the county. The pay raise affects all grocery chains that are publicly traded and/or have 300 employees nationwide or 10 employees per store on average. Previous measures instituted by the cities of West Hollywood and Long Beach have faced lawsuits from the California Grocers Association. [CBS Los Angeles]
Tiger Woods remains hospitalized after sustaining serious leg injuries from a car wreck in Rancho Palos Verdes early Tuesday morning. Woods was taken to Harbor-UCLA Medical Center where he underwent hours of surgery to repair multiple fractures of his lower right leg and ankle. No other vehicles or persons were involved in the crash. [CNN]
A vaccination sign-up code program meant to help vulnerable populations has been hampered by misuse over the past few weeks. An L.A. Times report suggests that sign-up codes were spread through email and text groups, allowing individuals not technically eligible to receive vaccine doses they otherwise could not have signed up for. [L.A. Times]
Is the worst of COVID-19 truly behind us? Countywide, the seven-day average of daily cases has dropped 90% from its peak while the positivity rate is now below 5%, the lowest since October. Overall, 2,213 people are currently hospitalized with COVID-19 in the county, an almost 75% drop from the peak of hospitalizations in January.
The LAPD has apologized for misreporting the number of so-called "investigative stops" conducted in South Los Angeles since the beginning of 2021. Earlier this month, the Times reported 74 stops in South L.A. since the beginning of the year, resulting in 50 arrests. However, Chief Michel Moore has confirmed the number was much higher: 639 stops. [L.A. Times]