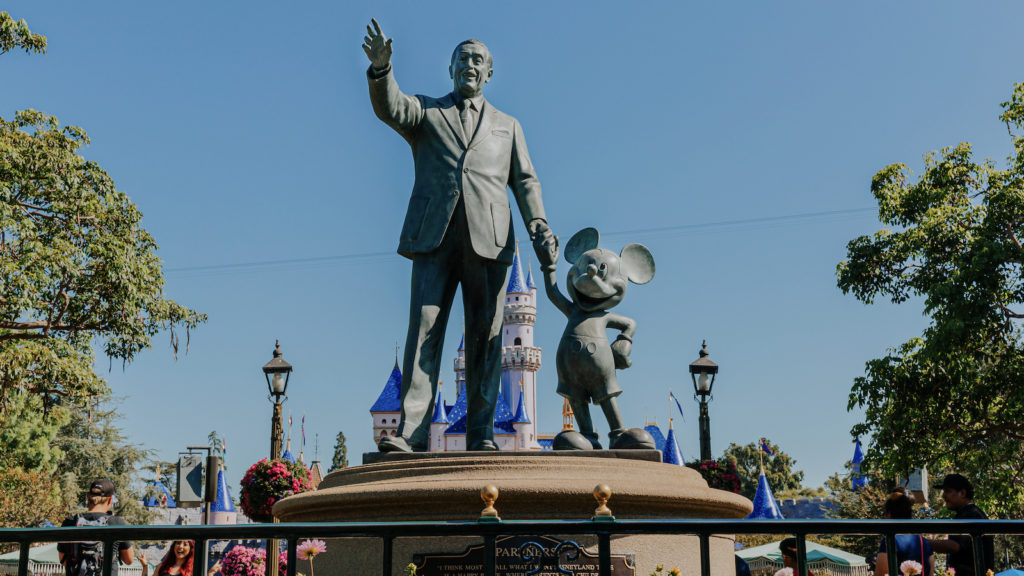 In the brief today: Disney lets go of thousands of workers, breweries and wineries allowed to reopen, and a San Marino man had grand plans to "engage in civil disorder." Finally, do we really want the LAPD using massive surveillance software? First, news.
Morning News Rundown
On Tuesday, Disney announced it was laying off 28,000 workers across its parks, experiences, and consumer products segment, blaming financial woes inflicted by ongoing park closures and capacity limits. 67% of those terminated were part-time employees, although many thousands of those had already been on furlough. Locally, both Disneyland and California Adventure remain closed, per guidelines set forth by Gov. Gavin Newsom. Other Disney parks around the world are now open but have drastically restricted the number of guests to comply with social distancing and safety guidelines. [CNBC]
Yesterday, Los Angeles County moved to allow breweries and wineries to reopen for outdoor service and to implement the state's waiver program for elementary schools. [We Like L.A.]
Seriously… WTF? Investigators say a San Marino man accused of driving a truck into protesters in Pasadena had plans to transform his family's vineyard into a "training camp" to prepare "to engage in civil disorder," according to federal authorities. Benjamin Jong Ren Hung is currently being held on charges of conspiring to transport firearms across state lines. [ABC 7]
Last week, we learned Vanessa Bryant is suing the Los Angeles County Sheriff's Department over leaked photos from the site of her husband's fatal crash. This week, Gov. Newsom signed a new "Kobe Bryant Law," which makes it a crime for first responders to take unauthorized pictures of deceased individuals at the scene of an accident. [TMZ]
Metro is putting together an exploratory task force to study and identify the pluses and minuses of a fare-free system, and they want public input. Go forth and take this survey to let your public transit voice be heard! [The Source]
Hot hot hot… A county-wide heat advisory is in effect until Friday at 8 p.m. Please join me in praying for as few power outages as possible. [NWS]
Oktoberfest forever! The Los Angeles County Board of Supervisors voted unanimously on Tuesday to designate Alpine Village a historic landmark. [NBC Los Angeles]
The pandemic has precipitated a lot of weird behavior. Some has been noble, some abhorrent. But here's another for you: paintball attacks are on the rise. In August, the LAPD recorded 69 incidents related to paintball and air rifle shootings, a 165% increase month-over-month. Most of these incidents have been unprovoked. [Crosstown LA]
Beware The Palantíri
Yesterday, Buzzfeed News published a startling report detailing never-before-seen training manuals that the Los Angeles Police Department created to teach officers to use surveillance software developed by Palantir, a tech company specializing in big data and predictive analytics. The report says the partnership between Palantir and the LAPD was called Palantir Gotham, which, you know, doesn't sound terrifying at all. Let's dig in a little bit.
The trend of data-driven policing has a Minority Report sort of vibe, except instead of biologically altered precognitives, Palantir uses a predictive algorithm loaded with massive datasets to identify "crime hot spots." Basically, help the "good guys" find the "bad guys."
If you listen to interviews with Palantir's CEO Alex Karp, he claims that a strong partnership with the U.S. Government keeps our country safe. They want to target terrorists. They want to help our soldiers come home safely. They want Americans to feel secure. Clarity and order through data, they say.
But among the many criticisms of such technology in action –– including alarming privacy implications –– is the amplification of existing structures of racism and discrimination. In the case of the LAPD, one must wonder if their history of targeting communities of color would play a role in how the software's deployment would affect future policing? Might it lead to a sort of digital "stop-and-frisk" or other forms of overt profiling? Consider this excerpt from the reporting:
"Much of that LAPD data consists of the names of people arrested for, convicted of, or even suspected of committing crimes, but that's just where it starts. Palantir also ingests the bycatch of daily law enforcement activity. Maybe a police officer was told a person knew a suspected gang member. Maybe an officer spoke to a person who lived near a crime "hot spot," or was in the area when a crime happened. Maybe a police officer simply had a hunch. The context is immaterial. Once the LAPD adds a name to Palantir's database, that person becomes a data point in a massive police surveillance system."
In the Lord of the Rings book series, the palantíri are ultra-powerful seeing stones that allow users to transmit visions over great distances. It turns out that Karp, Peter Thiel, and the other Palantir co-founders were big LOTR fans, and maybe they fancy their software as the real-life answer to Tolkein's mystical orbs.
But as Gandalf says in the books, while one cannot force the palantíri to tell lies, they can be used to show selective truths. So one must wonder, what selective truths would an all-seeing, data-devouring corporate contractor create based on datasets from a historical discriminatory law enforcement agency?
Put simply: What happens when systemic racism becomes algorithmic?
I highly recommend reading the full story.