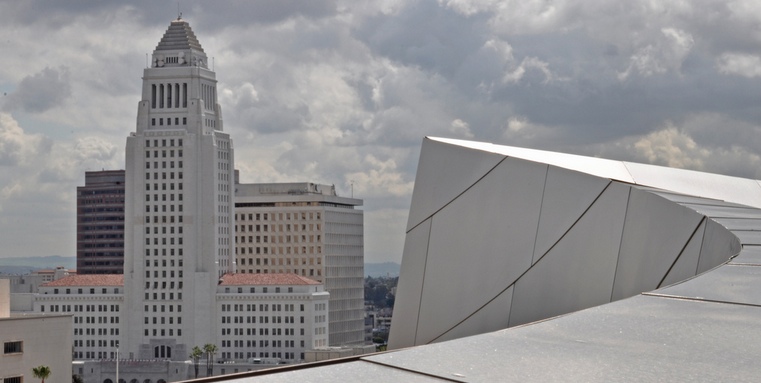 "Trump-Incited Mob Storms Capitol."
That was the headline from the L.A. Times front page I received in my inbox this morning, and the the gravity of the words are still hard to comprehend even as I type this.
Yesterday, as the U.S. Congress opened the process of confirming Electoral College votes for the 2020 presidential election, a mob of pro-Trump supporters marched down Pennsylvania Avenue and overwhelmed security barriers to enter the U.S. Capitol. Minutes earlier, the mob had been whipped to a frenzy by a vitriolic speech delivered by the President of the United States.
The insurrectionists broke windows, climbed walls, ransacked offices, and brawled with Capitol Police, or in other cases, just walked by unmolested. Some made it to the Congress floor, while others entered offices of elected officials and posed for pictures. Many took selfies and posted them to social media, even as they stole property from inside the building. But at the center of it all was violence.
Terrified U.S. Congresspeople sheltered in place as the mob stormed, then were later evacuated to safety. One woman was shot and killed during the break-in, and three others died over the course of the day due to medical emergencies. As the violence unfolded, the president continued to tweet and appeared to egg on the motivations of the invaders. Those tweets were later removed by Twitter.
While the chaos unfolded in D.C., here's how L.A. reacted:
A crowd of Trump supporters and counter-protesters clashed near Los Angeles Police Department headquarters in downtown Los Angeles. The gathering was declared an unlawful assembly around 1 p.m. and altercations with police led to several arrests. [L.A. Times]
Many local officials were quick to condemn the insurrectionists in Washington. Los Angeles Mayor Eric Garcetti called it a "dark day for America" that defied our core decency and common humanity. Los Angeles County Supervisor Hilda Solis released a statement a few hours after Garcetti's saying in part that she was "appalled and saddened at the violence" which was "incited by a disgraced President and inflamed by Republicans who can't accept the reality that they lost."
Hours after the mob was cleared from the Capitol, the counting of electoral votes continued. Early in the a.m. EST time, the vote was certified. Some Republicans who had indicated earlier that they would vote for objections changed their position. However, there were still 147 who voted to object to at least one state's electoral totals. Among them was Rep. Mike Garcia, who represents Santa Clarita, Simi Valley, and the Antelope Valley. Garcia was the only Representative from Los Angeles County who objected to any of the electoral results later certified by Congress. [NY Times]
If, like me, you're still trying to come to grips with what occurred yesterday, here are a couple of important resources via LAist you might find helpful:
First, a mental health support guide originally written as a tool for coping with the uncertainty of COVID-19, but definitely relevant here.
Second, a Q&A with an L.A.-based therapist about how to speak with your children about the events that took place yesterday.