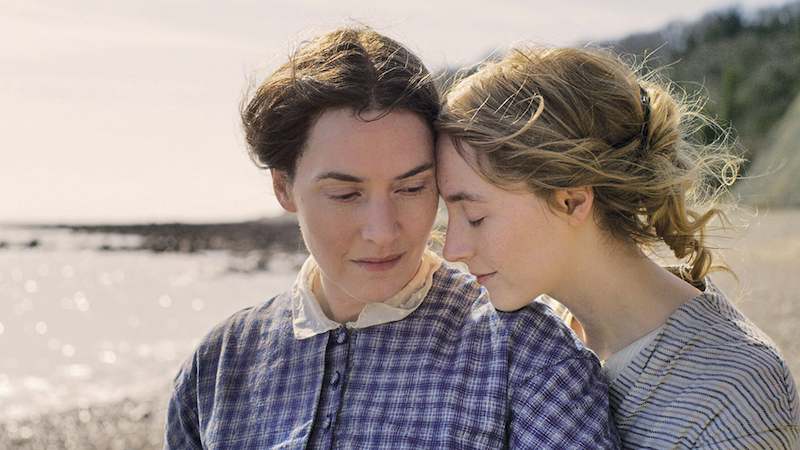 We used to tell you about all the things you could go out and do in Los Angeles on a daily, weekly, and monthly basis. Then, the coronavirus changed life for all of us, in a thousand small and massive ways. Until the pandemic is behind us, we'll post events that adhere to Public Health's current protocols—including plenty of at-home and online events—every Monday and Thursday. We hope they keep you busy, make you laugh, teach you something, or help you feel less alone.
This weekend, we've got a David Bowie tribute concert, vegan ice cream, craft classes, online art shows and tours, and more. Have something you want to submit for next week? Hit us up: [email protected].
At-Home & Online Events
There's a David Bowie tribute concert starring Trent Reznor, Billy Corgan, Gary Oldman, Perry Farrell, Macy Gray, and more livestreaming on Jan. 8 to celebrate the late artist's 74th birthday. Tickets are $25.
Enjoy a laugh during the virtual edition of L.A.'s very own Chocolate Sundaes Comedy Show on Jan. 10. The show is donation-based and money raised goes to the staff and comedians of the legendary Laugh Factory.
Esotouric invites you to embark on a virtual exploration of "George Mann's Fabulous Vintage Views of Los Angeles" on Jan 9. Mann was a 6′ 5″ comedic vaudeville star who also captured candid backstage moments through photographs. He later reinvented himself by developing a custom 3-D photo viewer which gave him the opportunity to capture the vibrant scenes of the Southland. This lecture is packed with rare photos including 3-D images and conversations with George's son Brad Smith, daughter-in-law and archivist Dianne Woods, and Chris Casady, a 3-D photographer. Tickets are $10 and include a Q&A at the end of the lecture.
You can now watch the Los Angeles Fashion Festival's 2020 film selections and submissions online here.
Board and Brush in Santa Monica helps you complete fun and useful crafts at home. You can browse the online shop to choose from one of dozens of DIY home decor kits, or sign up for an online workshop, ideal for virtual get-togethers with friends.
Nocking Point Wines—co-founded by Arrow star Stephen Amell—is hosting a Broadway-themed, wine-infused game night on Jan. 10 at 5 p.m. in celebration of a new wine collaboration with Patti Murin and Colin Donnell. The game is the Drunken Artist Drinking Game. Amell, Murin, Donnell, and several celebrity guests will attempt to draw a picture of a Broadway title while getting everyone else to try to guess what it is. Tickets are $25 and all proceeds will benefit The Actors Fund, Black Theater United, and Project ALS. Nocking Point wines can be purchased via membership or in sets.
American Cinematheque presents a free online conversation with Elisabeth Moss, star of The Invisible Man and Shirley, on Saturday, Jan. 9. Advance registration is required to access the Zoom link.
On Sat., Jan. 9 at 10 a.m., the Culinary Historians of Southern California present "That Farm Town, L.A.," a lecture with Charles Perry that delves into L.A.'s agricultural history. Tickets are free with RSVP. Reservations close 24 hours in advance.
On Jan. 9, join Shoebox Projects for an opening reception of artist Karen Hochman Brown's "Animations." The solo exhibit is viewable online and features a number of time-based works that celebrate form and movement. The reception at 3 p.m. includes a Q&A with the artist and can be accessed using this Zoom link and the passcode: 133925. See the show here.
Join Arena Cinematheque for a Q&A with writer-director Francis Lee and star Kate Winslet as they discuss Ammonite. The film tells the story of a "social boundary-defying love affair set in the wild Southern English coastline in the 1840s." The Q&A is at 10 a.m. on Zoom and includes a free screener with RSVP.
Dance Camera West Film Festival kicks off Jan. 7-9 with International Dance: Los Angeles, a virtual film fest highlighting 19 films, primarily featuring French-language artists with Q&As also in French. The festival concludes on Jan. 30-31 at Dance Camera West Drive-In's "Best of the Festival"
at Santa Monica College.
On Jan. 8, LA Walking Tours will host a virtual Haunted Tales experience that exposes the dark side of Los Angeles: murder, mysteries, and unsolved crimes that still haunt the city today. Tickets are $10.
Rufus Wainright presents A Rufus-Retro-Wainwright-Spective: "Release the Stars" on Jan. 8. Tickets to the livestream are $20.
The 2021 Sundance Film Festival is online this year with ticket sales starting Thursday, Jan. 7 at 11 a.m. This year's festival will feature a slate of features, shorts, episodic works, and VR/AR projects. A single ticket is $15 and a full Festival Pass to see anything and everything will set you back $350.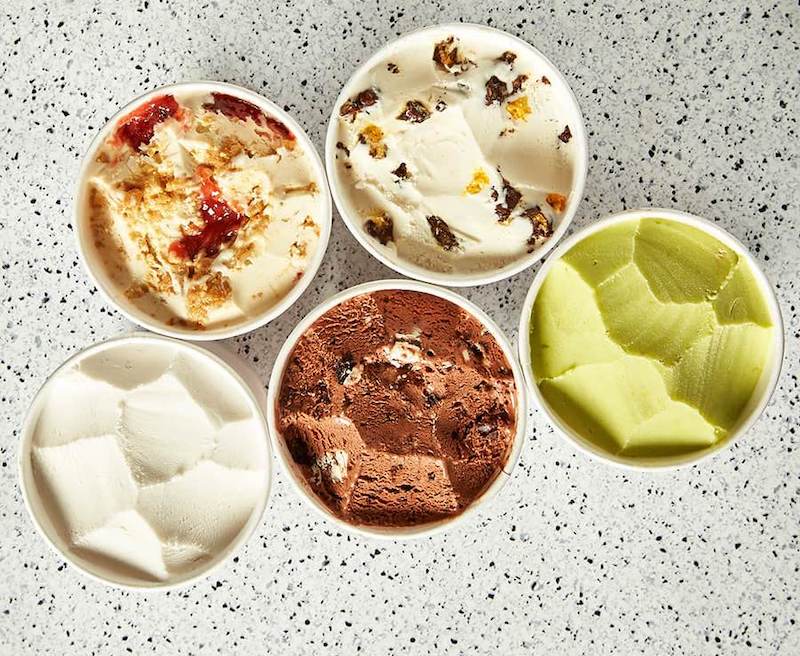 Pickup & Delivery
Salt & Straw's new Vegandulgence menu is back, featuring five incredibly rich and creamy dairy-free flavors. They include Peanut Butter Strawberry Crumble, Bourbon & Caramelized Honeycomb, Chocolate Hazelnut Cookies & Cream, Coconut Rice Pudding, and Banana Avocado Sorbet. For something refreshing, choose the Banana Avocado. Otherwise, you really can't go wrong with the chocolate hazelnut, which contains house-made cookies for a satisfying crunch. Available for pickup, local delivery, and nationwide shipping through Feb. 4.
Hinoki & the Bird's Brandon Kida is delivering expertly crafted gyozas straight to your home at an affordable price. Go Go Gyoza is made with local and high-quality ingredients. Three signature fillings of vegetables, Kurobuta Pork, or Jidori Chicken are always on the menu (12 for $8 – $12). Kida has also invited a number of chefs and culinary experts to create specialty gyozas (12 for $15) for charitable causes. Available for pickup and delivery.
Santa Monica's Birdie G's just released Goldbars, gluten-free potato latkes with decadent fillings including buffalo chicken and liberty duck ham cordon bleu. Available for pickup and delivery on most food apps.
Creme Caramel LA is open for pickup and delivery in Sherman Oaks. Offerings include 6-ounce Crème Caramels, Upside Down Pies, Bread Pudding, and Vegan Custards, all $5 each until the pandemic ends.
Piccalilli in Culver City just launched The Banh Mi Shop, a pop-up serving an assortment of banh mi sandwiches including Crispy Pork Belly ($15), Lemongrass BBQ Chicken ($14), Crispy Tofu ($13), and Fried Egg ($12). All sandwiches include house-made chips. Additional sides and soft drinks are available. Open Tues.-Sat. from noon to 8 p.m. for takeout or delivery. 
Thunderbolt is offering comfort foods like their Fried Green Tomato Sando, Shrimp & Grits, and Buttermilk Biscuits for takeout and delivery alongside a rotating selection of canned cocktails, beer, and wine. Call them at (213) 372-5099 or find them on Postmates or GrubHub.
Micheal Mina's Bourbon Steakhouse is hiding a hot chicken operation in its kitchen. Tokyo Hot Chicken fuses traditional fried chicken and the bold flavors of Japanese cuisine. Chicken is brined and then fried karaage style, while the skin is dashed with togarashi and other hot spices. Sides include fries and rice sprinkled with furikake, wasabi mashed potatoes, dashi braised kale, miso corn, and a variety of dipping sauces. Available for delivery and pickup.
Women-owned and operated Tlayuda L.A. in Hollywood is open for takeout and delivery offering its signature tlayudas and other Oaxacan dishes. They also have family meals, an under $5 menu, and a not-so-secret menu with enchiladas smothered in three sauces, a sweet heart-shaped tlayuda, and more.
Medan Kitchen in Rosemead offers Indonesian food for pickup, plus a mini-market stocked with snacks, ramen, and sauces. Food can run out quickly here, especially the popular Beef Rendang and Nasi Bungkus wrapped in banana leaf. The menu changes every day, so check Instagram for the latest updates. Open Thursday through Sunday.