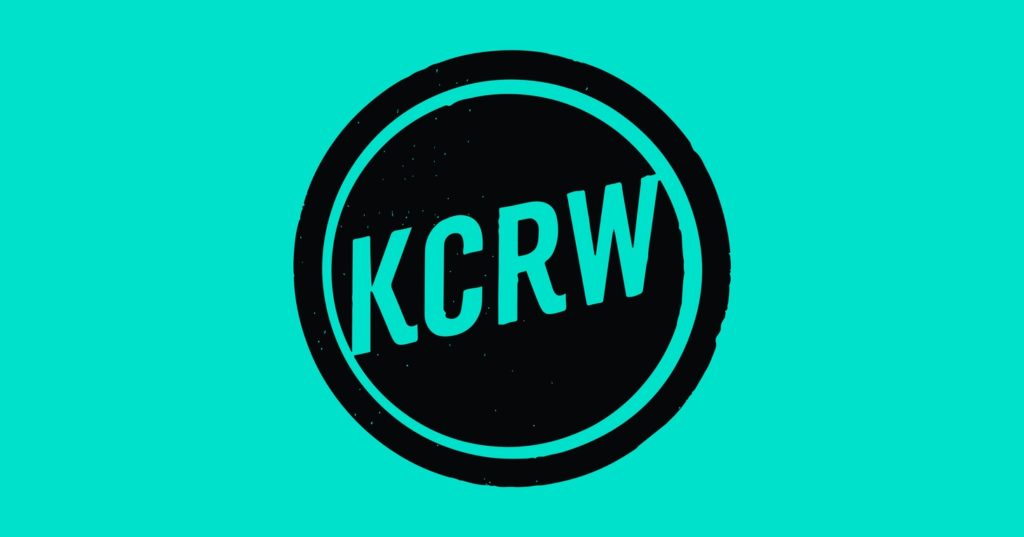 KCRW recently announced some major reductions to its staff, yet another very bad sign for local news coverage in Los Angeles. Also today: the Clippers remain true to their history, more fires in the city, and ways you can mitigate the crap air quality we're all experiencing right now. Finally, how drastically will climate change shape how and where Americans live in the rest of the 21st century? Probably more than you realize. First, here's some news.
Morning News Rundown
If programs like "Morning Becomes Eclectic" and segments like "DnA: Design and Architecture" are weekly staples in your radio listening diet, then this is a troubling development. KCRW has reached voluntary buyout agreements with at least 24 staff members, with possibly more to come. The station pursued the buyouts as "a first step to address a budget shortfall," according to a statement released on social media on Monday. Among those who accepted the buyouts are Frances Anderton (host of DnA) and Mary Chellamy (a producer for MBE), as well as DJs Liza Richardson, Mario Cotto, and Mathieu Schreyer. The staff reductions continue a startling trend of shrinking local newsrooms and a decline in independent journalism overall. [KTLA]
New year, new superstars, same result. In their 50-year history, the Los Angeles Clippers franchise has never been to a Western Conference Finals. With their loss last night against the Denver Nuggets, that dubious streak remains intact. Despite building a 3-1 lead in the Western Conference Semifinals, the Clippers lost three straight games and now will have to wait at least one more season to make a deep playoff run, although that might be with a few roster tweaks and/or a new coach. [ESPN]
A dry cleaning plant in Harvard Park caught on fire early Wednesday morning. Ninety firefighters worked over an hour to put out the flames. The Harvard Park fire erupted even as another fire blazed at a five-story housing project in East L.A. [CBS Los Angeles]
The Bobcat Fire edged closer Mount Wilson Observatory yesterday, coming within 500 feet of structures at the facility. Strategic fire operations kept the buildings safe, and while that work continues today, it's important to reflect on the cultural importance of the Observatory and how it ties into L.A.'s past. [LAist]
As fires burn, the air quality suffers. So what can you do to mitigate the noxious fumes? How can you keep yourself entertained while you stay inside as much as possible? My colleague Juliet Bennett Rylah has some suggestions. [We Like L.A.]
A Long View on Climate Change
I've often thought that, more than anything, it's the climate that provides Southern California with its economic margin of safety. After all, it's the sunshine that brought the movie industry here. It's the beach and the weather that make the "California Dream" so readily marketable. 72 and sunny helps us put up with a lot, whether it's traffic or a ridiculously high cost of living. But what if that all changes?
Writing for Propublica, Abrahm Lustgarten dives deep into how climate change will dramatically shift how and where Americans live in the latter half of the 21st century, and not even Southern California would be immune. This bit specifically stuck with me:
"Once you accept that climate change is fast making large parts of the United States nearly uninhabitable, the future looks like this: With time, the bottom half of the country grows inhospitable, dangerous and hot. Something like a tenth of the people who live in the South and the Southwest — from South Carolina to Alabama to Texas to Southern California — decide to move north in search of a better economy and a more temperate environment. Those who stay behind are disproportionately poor and elderly."
Ultimately, Lustgarten sees a country, spurred by climate crisis, on the brink of mass urbanization and relocation, likely leading to the greatest geographical population shift since the Great Migration saw millions of Black Americans leave the South between 1916 and 1970.