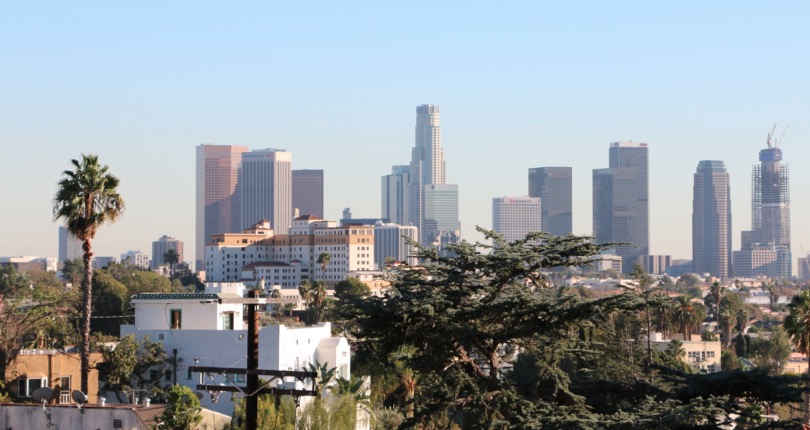 Are we headed for new restrictions on non-essential businesses? Maybe. Also this morning: A statewide travel advisory, Tommy Lasorda has been hospitalized, and a contempt hearing is set over Grace Community Church. Finally, the L.A. Times is the talk of the town for all the wrong reasons. Here is your news.
Morning News Rundown
With COVID-19 cases again on the rise in the L.A. Country, officials are considering options to slow the spread. One potential move would be for the Board of Supervisors to institute a curfew, which would limit hours for nonessential businesses. Public Health is expected to present more information to the BoS this week before any decision is made. Over the weekend, L.A. County reported 3,061 new cases of COVID-19 and three additional deaths. There have so far been 339,560 confirmed cases and 7,269 fatalities since the pandemic started. [ABC 7]
On Friday, California issued a travel advisory asking those who arrive or return to California from another state or country to self-quarantine for two weeks. [We Like L.A.]
Former Dodgers manager and baseball Hall of Fame inductee Tommy Lasorda was hospitalized in Orange County over the weekend. Lasorda is in serious condition, according to a statement from the organization, though no other details were provided. [NBC News]
A contempt hearing over Grace Community Church's ongoing indoor services is set for Jan. 15. A judge ordered GCC to temporarily cease services on Sep. 10, but the Sun Valley church and pastor John MacArthur have since defied the order and continue to hold large indoor gatherings. [Patch]
L.A. Times is Getting Dragged… Again
2020 has been a banner year for the L.A. Times if by banner year we mean mired in ongoing controversies and claims of discrimination. There was the Peter Meehan nightmare. There was the resignation of Arash Markazi over accusations of ethical breaches and plagiarism. There were lawsuits. The Times' own headline from back in September pretty much said it all: "L.A. Times shaken by a summer of turmoil and scandals."
Soon after, L.A. Times owner Dr. Patrick Soon-Shiong penned an apology for the Times' discriminatory past and promised to do better in the future. The letter included these words: "Over its history, The Times has also mirrored, and in some cases propagated, the biases and prejudices of the world it covers, reflecting and shaping attitudes that have contributed to social and economic inequity."
Further signaling of wrongdoing came last week. The Times and its former ownership group Tribune Publishing agreed to pay $3 million to resolve a class-action lawsuit brought by a group of journalists who alleged racial pay disparities. But if you took that payout as a sign the Times was turning a page on this issue, maybe think again.
In a lengthy Twitter thread posted on Sunday, Times restaurant critic Patricia Escárcega detailed the outcome of a pay discrimination claim she filed against the paper. In short, Escárcega makes only two-thirds the salary of her co-critic, Bill Addison. According to Escárcega, the Times justified it by arguing that Addison has a higher level of prestige (his James Beard award I'm assuming is exhibit A) and that Escárcega was technically classified as a junior critic, despite there being no discernible difference in duties or responsibilities between the two writers. It's worth pointing out that when Addison and Escárcega were hired, the announcement story by the Times included no differentiation in their titles. In fact, it even used the phrase "split duties" to describe their joint roles.
Predictably, the thread generated a wildfire of replies and retweets, with many Times colleagues responding to show their support. It is, to use a technical term, a shit show. The L.A. Times wants to make apologies about its past, but maybe it's the present it needs to be concerned about.