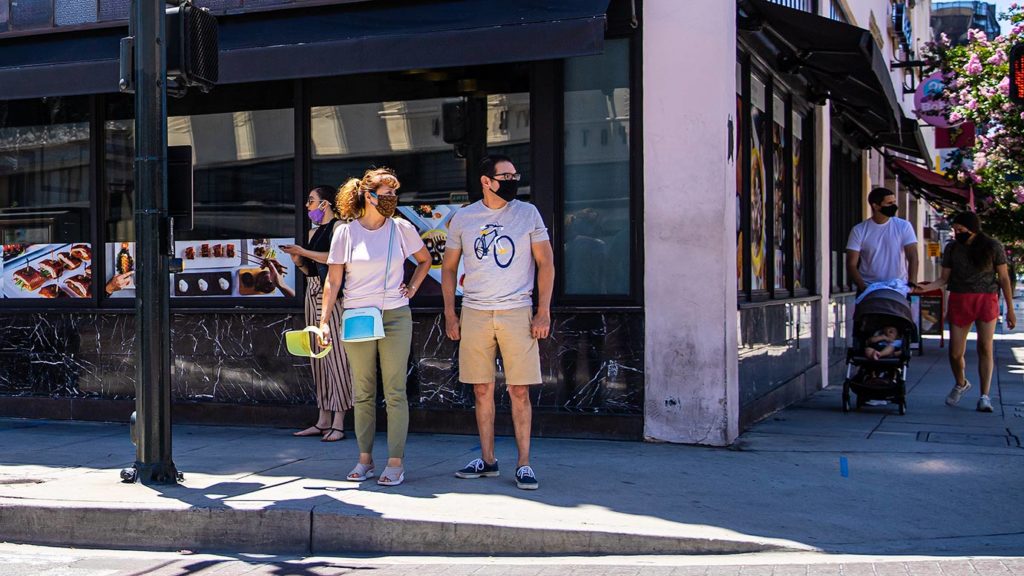 The state has issued a travel advisory due to surging cases of COVID-19 ahead of the holiday season. The advisory asks those who arrive or return to California to self-quarantine for two weeks. 
Today's travel advisory comes from the California Department of Public Health. It applies to those who are traveling or returning to California from other states or countries for non-essential travel. Non-essential travel would include things like tourism or recreational travel, such as visiting family or taking a vacation. Generally, we're advised to stay within our regions and not do any non-essential travel, but Americans haven't been so great at following the rules this pandemic. 
What self-quarantine means is staying in your residence for at least 14 days and interacting only with your immediate household. This means no gathering with people other than those you live with or will be staying with. According to Public Health, "Persons arriving in California from other states or Californians returning from other states or countries could increase the risk of COVID-19 spread. In addition, travel itself can be a risk for exposure to COVID-19, particularly travel through shared conveyance such as air, bus or rail travel."
California and Oregon have also issued advisories discouraging non-essential, out-of-state travel and 14-day quarantines for those who do travel. 
Los Angeles County is one of many areas across the nation where COVID-19 cases are on the uptick. Today, County health officials announced 2,481 new cases and 28 new related deaths. There are currently 942 people in the hospital, up 15% from last week Friday, 28% of whom are in the ICU. 
To illustrate how gatherings can contribute to the spread, the Los Angeles Times examined the fallout of a single wedding in Maine. On Aug. 7, 55 people attended the wedding. One of them had COVID-19. From that one infection, the virus spread to 176 people, seven of whom died. No one who died had even gone to the wedding. Six of them were residents at a long-term care facility who caught the virus from an employee. The employee contracted it from their child, who caught it at the wedding.
Meanwhile, Gov. Gavin Newsom is apologizing for attending a 12-person birthday party at French Laundry in Yountville on Nov. 6. Currently, guidance states you should not gather with individuals from more than three households. The party, in honor of his advisor Jason Kinney's 50th birthday, did not follow the state's guidelines.
"While our family followed the restaurant's health protocols and took safety precautions, we should have modeled better behavior and not joined the dinner," Newsom said in a statement to The Hill.