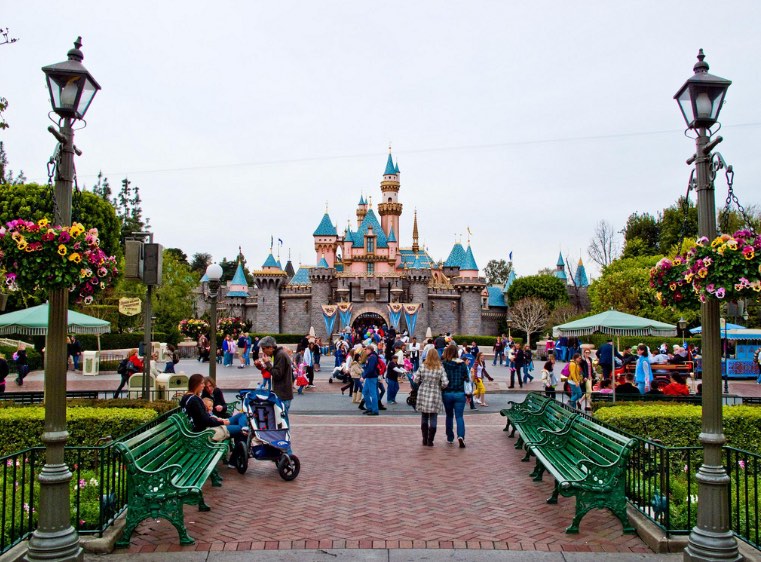 For today's brief: Newsom says theme parks need to wait, a battery company may skip cleaning its toxic waste in Vernon, and the D.A. is taking a second look at an alleged false report filed by our Sheriff against the county's former CEO. Here's your news!
Morning News Rundown
Gov. Gavin Newsom doesn't think it's the right time to be talking about reopening theme parks, and officials at Disney are none too happy. On Wednesday, Newsom said he was in "no hurry to put out guidelines" and that he wants to "see more in terms of stability in the data" before issuing guidance. Predictably, the theme park industry did not take those words lightly. Dr. Pamela Hymel, chief medical officer for Disney Parks, said that the company "absolutely rejects the notion that reopening the Disneyland Resort is incompatible with a 'health-first' approach." [ABC 7]
Good news/bad news on the COVID-19 front. Bad news: On Wednesday, L.A. Public Health reported 1,645 new cases, the highest single-day count since August. On the plus side, daily hospitalizations have dropped more than 70% since May. With nail salons and shopping malls opening at reduced capacity this month, a stabilization in data a few weeks from now could trigger the further loosening of restrictions. Meanwhile, Ventura County has now joined Orange and Riverside counties in the red tier (substantial infection). L.A. remains in the purple tier (widespread infection).
A proposed bankruptcy settlement agreement between Exide Technologies and the U.S. Department of Justice would allow the company to avoid spending millions of dollars to clean up toxic waste at its former lead battery plant in Vernon. [L.A. Taco]
Hundreds of demonstrators gathered in Westwood on Wednesday night to protest violence in the Armenia-Azerbaijan conflict over the disputed territory of Nagorno-Karabakh. Protestors marched along Wilshire Blvd. and the LAPD set up skirmish lines, but no arrests were made. Last night's demonstration was just the latest in a series of pro-Armenian protests taking place in Los Angeles. [CBS Los Angeles]
The L.A. District Attorney's office is reviewing allegations that Sheriff Alex Villanueva made a false report against the county's former chief executive officer, Sachi Hamai. In his referral to the state's attorney general, Villanueva claimed Hamai's role on the United Way's board of directors violated conflict of interest laws. In August, Hamai retired and received a $1.5 million settlement after allegations of harassment from Villanueva. [KTLA]
All evacuations orders for the Bobcat Fire have been lifted, though some areas remain under evacuation warning. The fire, which first sparked over a month ago, is now 89% contained, according to the latest incident report. [NBC Los Angeles]
Continued fallout from the Jose Huizar web of corruption: A Chinese developer who was pursuing a massive downtown real estate project has agreed to pay over $1 million in fines to resolve a U.S. Attorney's investigation. [LA Mag]
Latinos are being hit harder by the pandemic than most, both in terms of health and financial outcomes. Many work in service jobs or other frontline sectors that were the first to feel the effects of the outbreak and are still struggling to figure things out months later. How are they coping? Madeline Brand dug into the issue on yesterday's edition of Press Play. [KCRW]