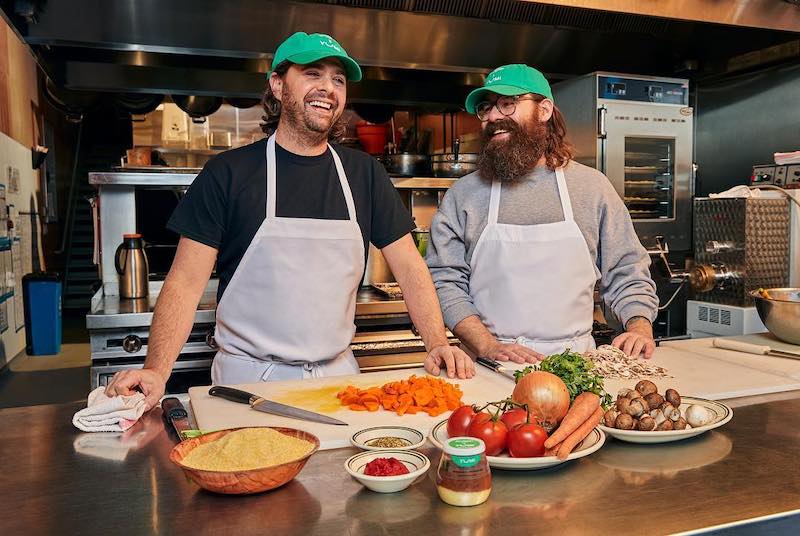 Ask Chefs Anything is a five-day silent auction from May 6-10 to help raise funds for the NDLON's Immigrant Worker Safety Net Fund in Pasadena. This is a rare chance to get a face-to-face Zoom call with food experts. According to the organizers, you can ask them literally anything you want!
The pandemic has exposed several disparities, including those faced by the immigrant community. This hard-working group has always been the backbone of the food industry, working the longest hours, and handling the toughest tasks. Now, due to dining room closures and a very uncertain future for hospitality in general, they're left jobless and with no government assistance.
Several organizations have stepped up to help the hardest-hit hospitality workers, and this latest initiative gives you 30 minutes of direct access to some of the most prominent chefs and foodies in Los Angeles.
Bids start at just $100 for each participant. A few local food experts include Phil Rosenthal and Bill Addison, the James Beard Award-winning restaurant critic for the Los Angeles Times. Chefs in the auction include heavy hitters like Nancy Silverton, Even Funke, Kwang Uh, Jon Shook and Vinny Dotolo, Suzanne Goin, Ludo Lefebvre, Josiah Citrin, Timothy Hollingsworth, Curtis Stone, Jeremy Fox, and more. Those into food and music can bid on producer Emile Haynie and Mike D from the Beastie Boys. They're foodies, too. Each will share their favorite recipes and cooking tips with the winning bidders.
You'll probably want to get a recipe or two to impress your friends at a future dinner party after social distancing lightens up. Working in a conversation about how Mike D gave you this kick-ass casserole recipe would be a pretty cool move. Or maybe you'll be one of the few to see food critic Bill Addison's face! That in itself deserves some bragging rights. (We cannot actually confirm if Addison will reveal his face, but you never know.)
Ask Chefs Anything comes from Gaeleen Quinn, founder of Q&A Hospitality, plus strategy and design company Polonsky & Friends and supply company Chef Warehouse. The initiative launched in New York last week with plans to pop up in other cities across the U.S. The next stop is Philadelphia. All funds go towards helping vulnerable immigrant households in the hospitality industry.
Find more information on how to bid here. Good luck!