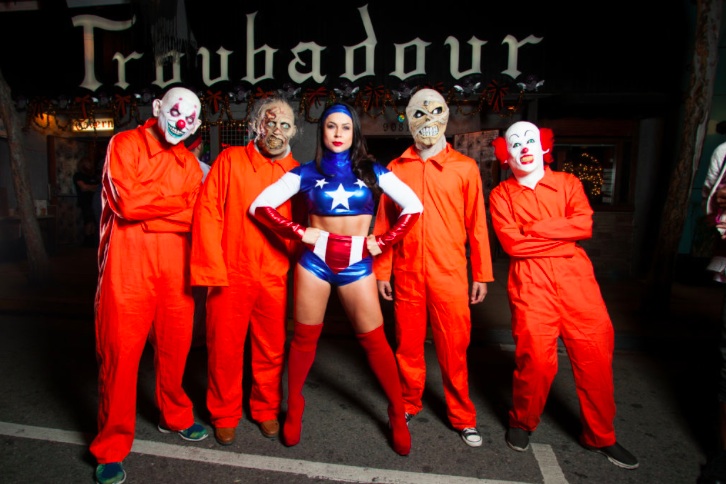 It's no longer a surprise when things are canceled, but as talk of a slow reopening mounts, it's a little sobering when the canceled event is as far out as Halloween.
According to WeHoVille, the West Hollywood City Council decided to defund its annual Carnaval event at an online meeting earlier this week.
"We want to look at events from both a health and safety perspective and also an economic perspective as we go into a deep dive with next year's budget with some initial fiscal challenges," city manager Paul Arevalo said.
Arevalo noted that defunding all city-sponsored events through December 30 would save about $6 million. The two largest events in that timeframe are, of course, Pride and Carnaval. The city postponed its annual Pride event, which usually takes place in June, back in March. A complete list of canceled or postponed events in West Hollywood can be found here.
Councilmember John Duran noted that there would probably still be some law enforcement costs, as people would probably still be out on Halloween "unless we're in the heat of the pandemic or we have another outbreak."
What's also interesting about the cancellation of Carnaval is that many other canceled events set to take place this spring or summer have already pushed to October. That includes both Coachella and Stagecoach music festivals, as well as Hollywood Fringe Fest. For now, it's unclear if those events will have to be canceled entirely for 2020 or further postponed.

There is a chance that Caranval could still happen. D'Amico said the current budget decision doesn't preclude them from future planning, but gives the incoming mayor, Mayor Pro Tempore Lindsey Horvath, more flexibility.
"I'm happy to be the guy leaving who rips the Band-Aid and says 'we're not doing any of this,' and makes it easier for [Horvath] to be the woman who saved Halloween come September," he said.
Horvath will become West Hollywood's mayor on May 18.
If this news bums you out, perhaps you can content yourself with this photostream of last year's creative costumes.