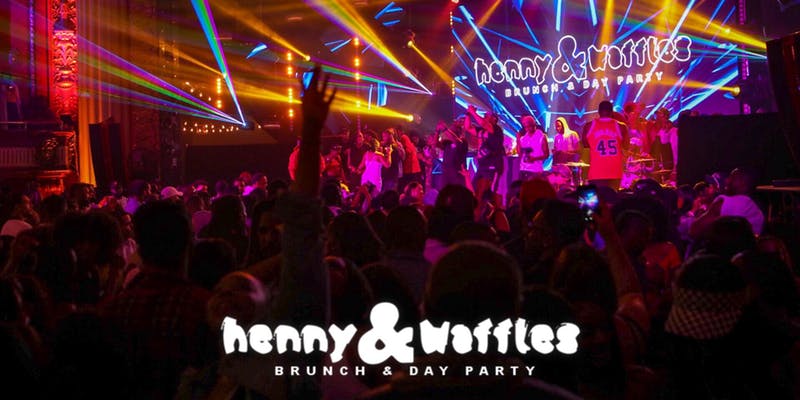 BET Hip-Hop Awards weekend kicks off this Friday at The Globe Theater in downtown Los Angeles with two retro-dance parties, the second of which features a smorgasbord of down home cooking.
The 27,000-square-foot venue –L.A.'s oldest functioning theater on Broadway–first hosts Peaches and Cream: A 2000s R&B and Hip-Hop Party on Friday evening. This is a two-story dance and hip-hop sing-along for the Nelly generation, a rambunctious and nostalgic trip to the not-too-distant past. There's also a VIP area and private balconies where you can order bottle service. Rumor has it Charlie Chaplin and Marilyn Monroe hung out on these balconies, so be on the look out for famous ghosts.
The party is hosted by Nick Nuk'em and Emcee Classiq, with music by Kryp2nite and La La Land. Special guest rappers J-KWON ("Tipsy") and Dorrough ("Ice Cream Paint Job") headline the night. And don't forget to dress-to-impress: there's a dress code that includes no tanks, shorts or backless shoes or sandals.
Peaches & Cream is free to attend, but a $15 express line / guaranteed entrance ticket can be purchased online here.
If you miss Friday night, the fun continues on Saturday with Henny & Waffles, a day-long dance party and buffet. Food starts at 1 p.m., and includes cornmeal fried fish, six-cheese mac and cheese, a waffle station and themed Hennessy Whole wings.
The evening portion of the event kicks off at 5 p.m., when tables are cleared out so people can dance to soul, r&b and hip-hop hits. $10 Hennessy is served all day, while supplies last.
At this time the brunch portion of the event is sold out, but day party tickets are still available here.
Henny and Waffles will be hosted by famed-rapper and Seinfeld fan Wale ("The Mixtape About Nothing"). The party goes till 8 p.m. (and may get extra lit) so Uber, Lyft and/or public transit are strongly encouraged.