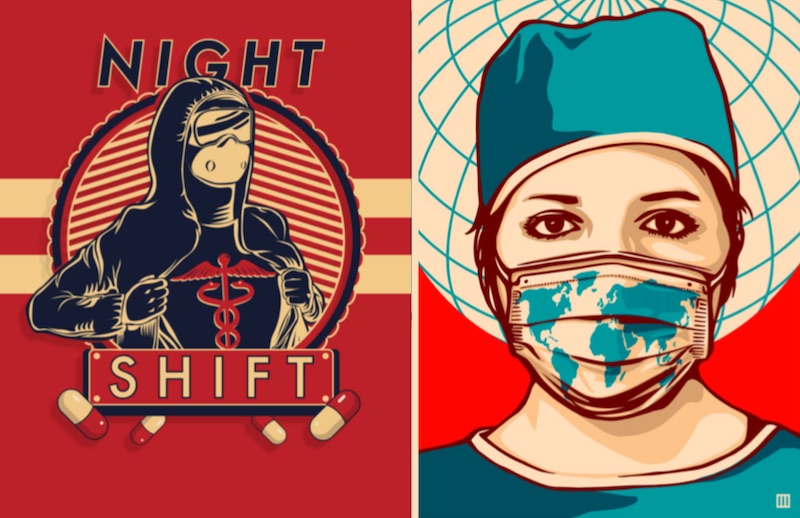 Those who are using their time at home on creative works may be interested in a new call for art from Amplifier. The design lab is inviting artists to submit work that deals with themes of public or mental health for a chance to win a $1,000 award. Submissions remain open through April, and you can send them here. 
Amplifier's mission is to amplify grassroots movements. Previously, they held an open call for art reflecting the Women's March. Now, they're hoping to solicit artwork that can help us get through the COVID-19 pandemic.
Submissions may revolve around one of two themes: "public health and safety messages that can help flatten the curve through education" or "symbols that help promote mental health, well-being, and social change work during these stressful times."
Each week, curators will choose five artists to receive a $1,000 award, totaling 30 artists. Selected works will then be distributed to both physical locations and online. Anyone who would like to download the pieces to share, print, or post is also welcome to do so. 
Judges include artists Shepard Fairey and Hank Willis Thomas and Guggenheim Artistic Director and Chief Curator Nancy Spector.
See current submissions and vote for your favorites here.