Hey ya'll.
Just wanted to provide a last minute checklist of things to remember for our hike on July 20th.
First off, the picture below is EXACTLY where we will meet. We'll be hanging out right where that tree is (center of frame) starting at 7:45 AM.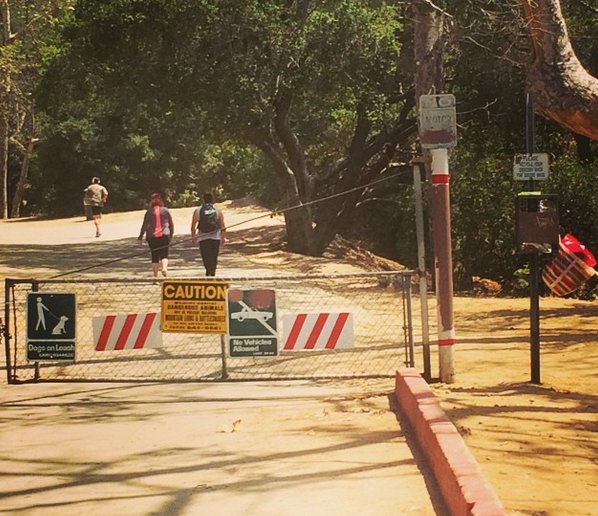 The exact Google maps address for this meeting spot is 3160 Canyon Dr. See the pin drop on the map embedded below. There is a small lot right near where are meeting spot is, but with that likely full, there is more parking further south along Canyon Dr.
Just go ahead and park, then walk up the trail and meet us right by the tree / gate!
Things to remember:
– We'll be meeting about 15 minutes before 8:00am and heading up the trail promptly at 8:00am!
– Bring water. Wear hike appropriate clothing and shoes.
– Forecast calls for high around 78 degrees with some AM clouds, so should be decent hiking weather.
– Still highly recommend applying / bringing sunscreen.
Here's a link to the Facebook Event so you can RSVP
Here's a link to our hike announcement article so you can get an idea of where we're going and more information on the trail.
If there are questions on the day of the hike, shoot us a Tweet @WeLikeLA. We will try to be very responsive up until the point where we begin the hike, at which time we'll likely lose service.
See you guys there!