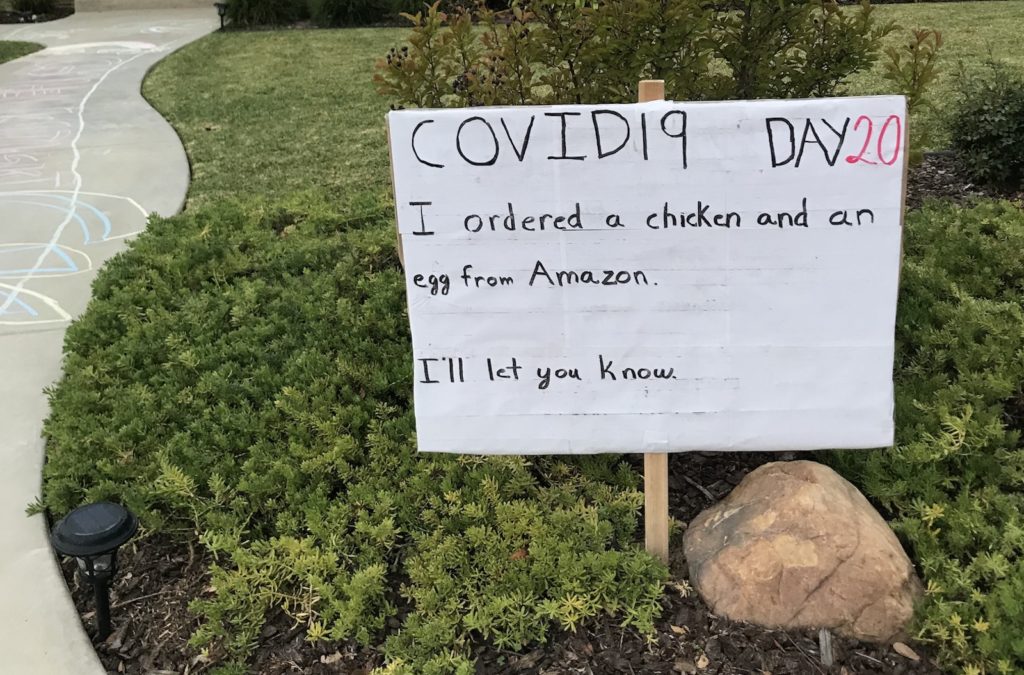 "I ordered a chicken and an egg from Amazon," a sign in front of Harrison Klinski's Claremont home reads. "I'll let you know."
Humor might not be a cure-all for COVID-19, but it can certainly help with the anxiety of social distancing. And if dad jokes are your fare, then Klinski is your man, at least during a pandemic.
More than a month ago, Klinski began posting daily jokes in front of his house. It wasn't long before his neighbor Julian Iannini shared pictures of those jokes to Reddit. Soon, some of the posts were shooting straight to the top of several subreddit communities, including r/Los Angeles.
Iannini loves what his neighbor is doing. He continues to make daily posts on Reddit with the new jokes as they pop up.
"His simple act to make people laugh has brought a smile to many people's faces in these tough times," Iannini told We Like L.A.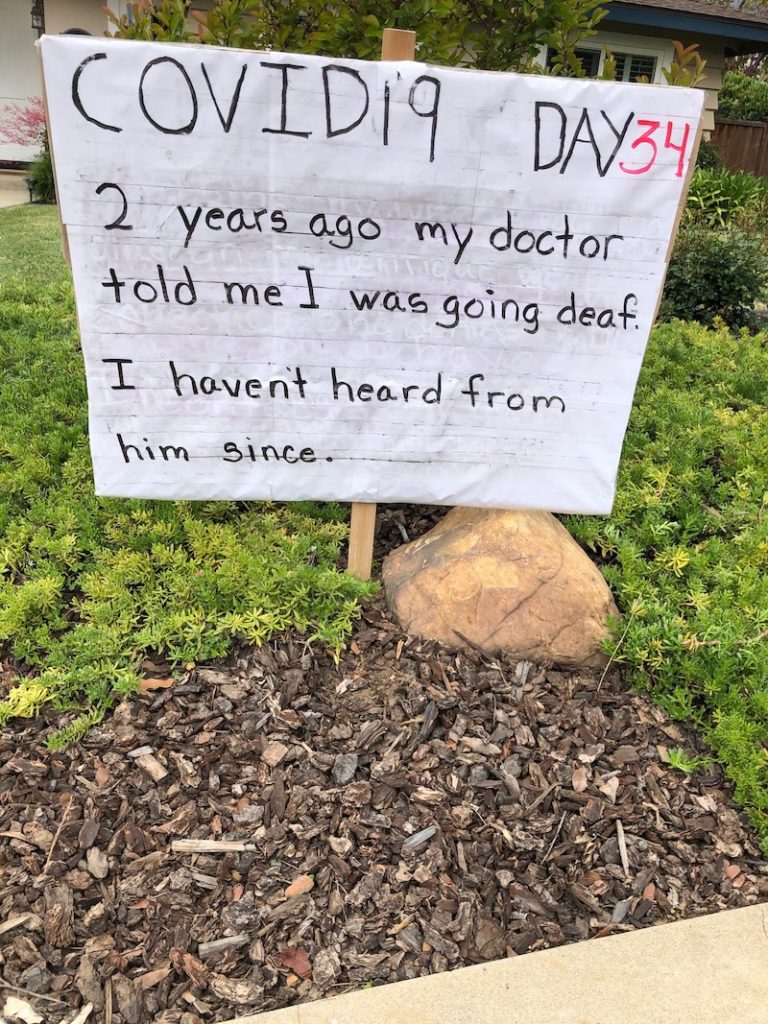 We recently caught up with Klinski over email. He answered some pressing questions about dad jokes and the inspiration behind the project. He also shared some pics of the gems that have been making the rounds on social media.
WLLA: Hi, Harrison! First off, what inspired the lawn jokes? When did you start and how long has it been going on now?
Klinski: Well, in college, my mom would send me a daily quote/joke to help get me through. I recently graduated and moved back home to work on my medical school applications and soon after the COVID-19 pandemic began. Once the stay at home orders were put into effect, my mom and I were discussing how this might have a negative impact on people's ability to socialize. So we carried the idea from her daily jokes she sent me in college to our front lawn since we truly believe laughter is the best medicine. The daily joke sign has been going on since March 16!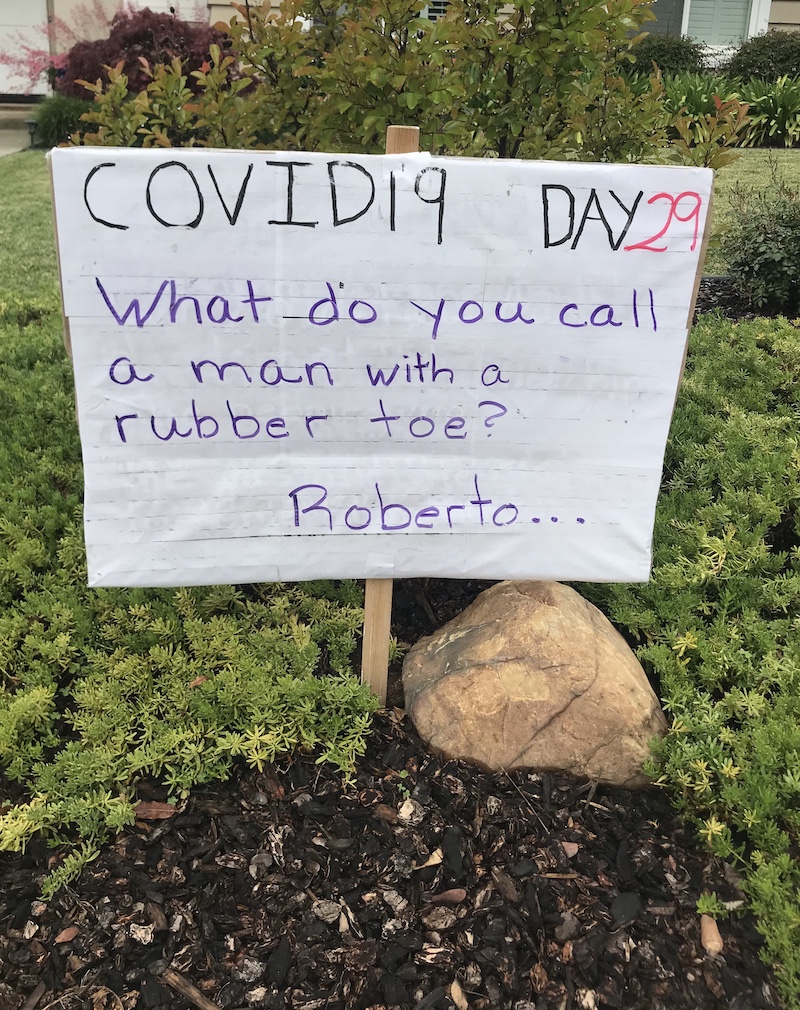 What was your reaction when you saw people liking and commenting on the jokes your neighbor posted to Reddit?
I was out in the front yard when Julian (r/JulesGirth) was walking by and taking a picture of our daily sign. He commented on the sign and we started talking for a bit (don't worry, we stood more than 10 feet away!) and that's when he mentioned he had been posting them to Reddit and one of his posts reached more than 95,000 upvotes. This came as a great surprise to all of us! My mom and I were in shock since we never expected this to go beyond the realms of our neighborhood!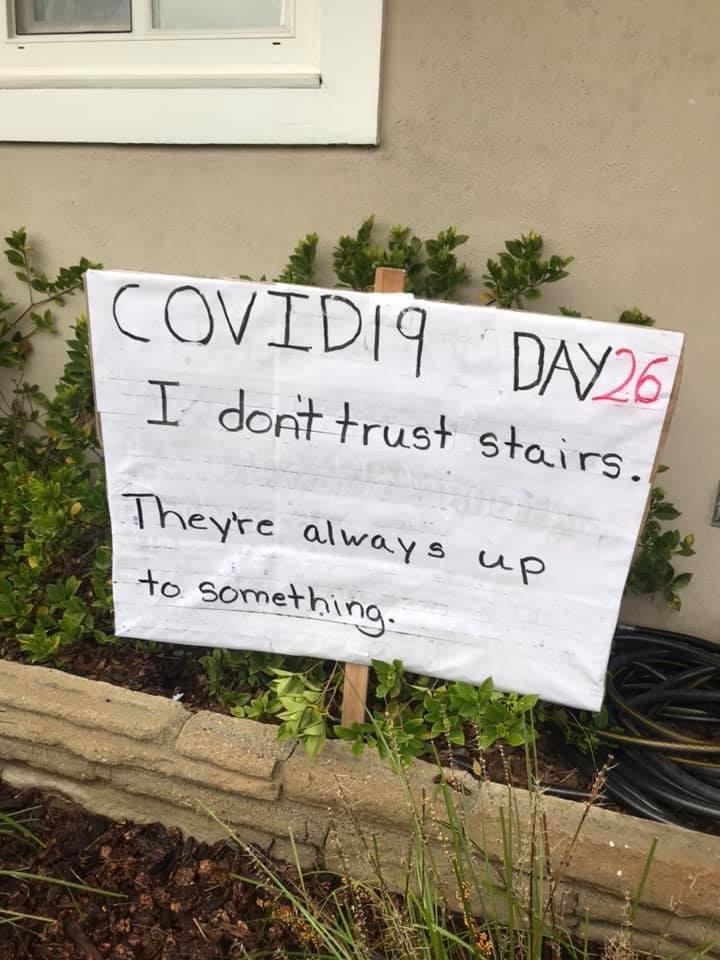 How is humor helping you and your neighbors get through COVID-19?
Our family goes by the policy that laughter is the best medicine and you need to find humor in every situation to keep a healthy state of mind. As for our neighbors (those we know and MANY we have just met because of the signs), there seems to be a general consensus that they want us to keep putting the signs up every day! It's almost daily we have a neighbor pass by and tell us they love the signs. It gives them something to look forward to each day, or they share them with their friends and families!
Do you plan to keep it going until 'Safer at Home' is lifted?
As with everything good, it must come to an end. But when that is? I don't know!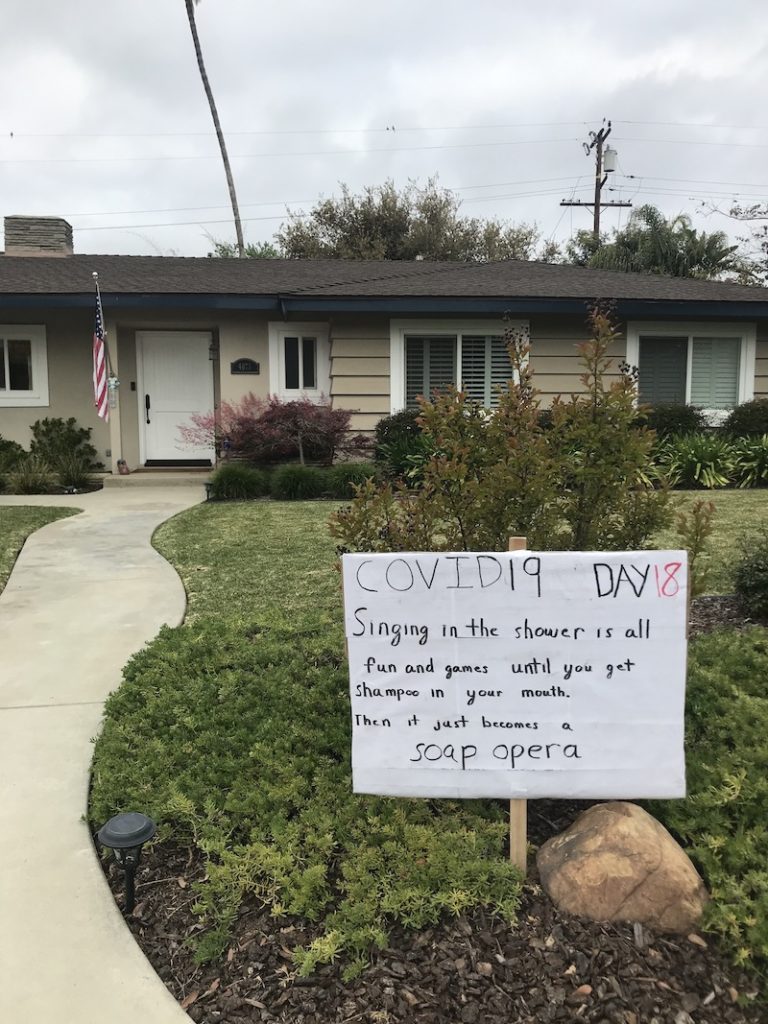 How many dad jokes can one possibly have?
There are as many as we need!
What's your day job? Anything related to writing or comedy? Or are dad jokes just your pandemic gig?
At the moment, my job is working on my medical school applications, but I did have a job upon graduating college working in special education. (Shout out to the El Roble SPED Department!) I don't do anything related to writing or comedy unless you consider watching Monty Python reruns and laughing at terrible jokes!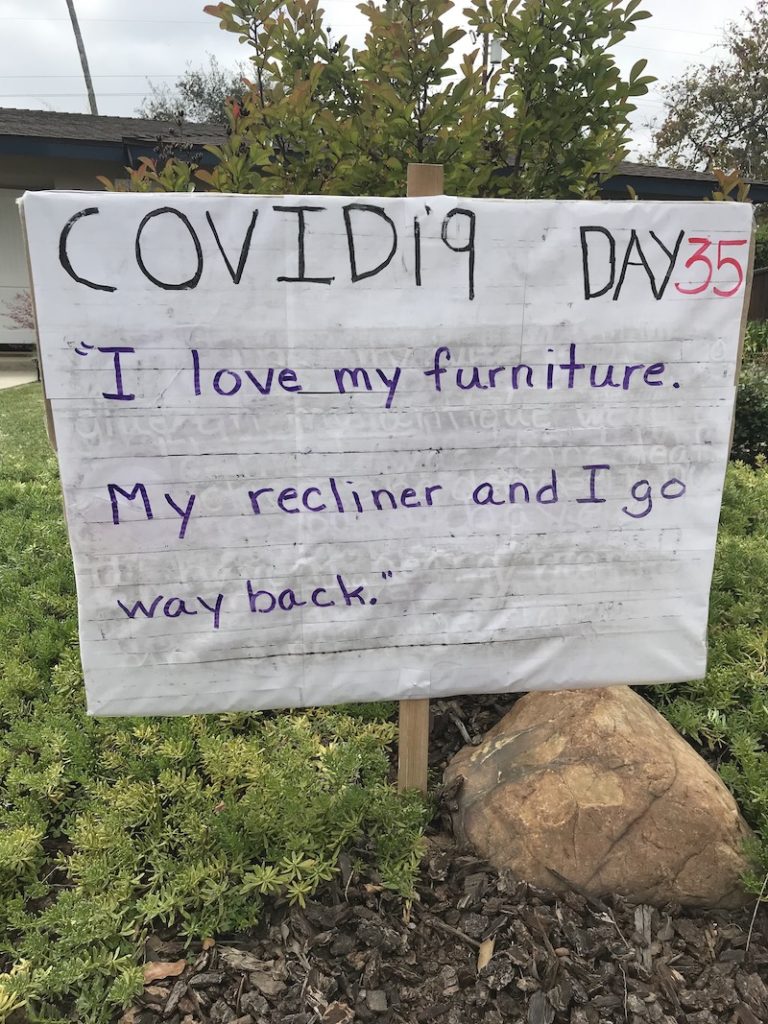 Last question. Are you actually a dad?
Last time I checked, no, I am not a dad.