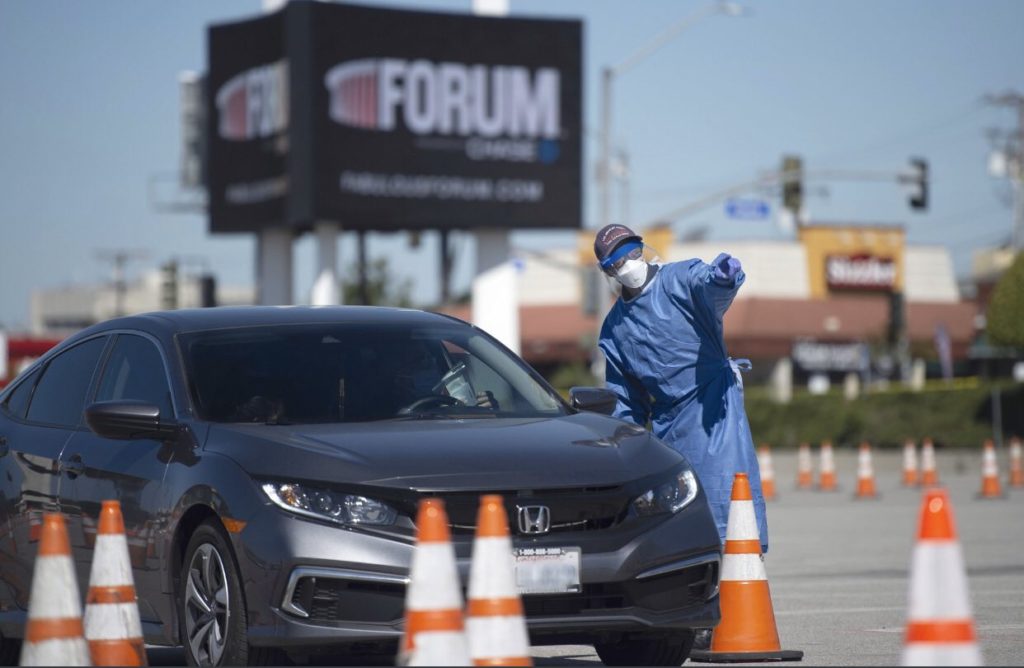 Starting tomorrow, construction workers can register for a free COVID-19 test even if they do not have symptoms. This is just the latest of several similar announcements that Mayor Eric Garcetti has made as testing capacity in L.A. County has increased. As of today, the county can now test up to 16,000 people per day.

Construction workers, particularly those working on housing projects and shelters, have been considered essential since the Safer at Home orders began. City inspectors have been conducting spot checks at sites to make sure they're adhering to the social distancing and safety guidelines outlined by the Department of Building and Safety. Still, testing and contact tracing remain a crucial part of containing the virus as infected individuals may not experience any symptoms for up to 14 days.

When testing first began, only those most at-risk could register for a test. As capacity increased, the county began allowing anyone of any age with symptoms to get a test. On April 22, Garcetti announced that all critical workers—including healthcare workers, grocery store employees, first responders, and other critical government workers—could get a test, even without symptoms, beginning April 23.
"We want to make sure they're healthy, that they have the peace of mind of knowing they're healthy, and because they interact with so many people, we want to make sure they're not spreading [the virus]," Garcetti said at the time.
Yesterday, Garcetti added taxi drivers, delivery drivers, and rideshare drivers to the list of frontline workers who could register for a COVID-19 test without symptoms. Additionally, anyone who has even mild symptoms is also encouraged to get tested.

For those who have heard horror stories about getting a swab jammed all the way up their nose, Garcetti explained during this evening's briefing that the tests at the 34 sites across the county are simple. You administer the test yourself in your car. You'll swab the inside of your mouth, place the swab in a vial, and drop the vial in a collection bin. If you don't have a car, some testing sites are open for walk-ups.

To register for a free COVID-19 test, go here.